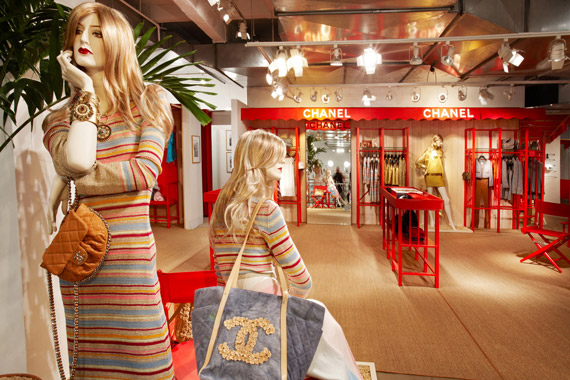 Photos courtesy of Chanel
I love the latest Chanel pop-up store at Jeffrey New York, the installation recreated the magic of the Cruise St. Tropez 2010-11 collection which debuted in St. Tropez's Cafe? Se?ne?quier in May 2010. The world of Chanel at Jeffrey New York will be open to the public now until early January. Definitely will pop-in when I'm in the Meatpacking area, looks amazing!
Inspired by the art of travel, a focused selection of Chanel Ready to Wear, accessories and shoes were chosen from this season's Cruise collection. Karl Lagerfeld brought icons of the House of Chanel to meet his idea of St. Tropez today. Beachy frilled bikinis and little sweaters with short sleeves have touches of Vichy prints. Tweed jackets and cardigans are worn with chiffon blouses, and the famous Chanel suit sees another reinterpretation. Embroidered, trimmed and chine?, tweed is worn with bare legs walking in low heels or gold leather Grecian sandals. Light dresses are presented with infinite proportions. Amber browns, absinthe and mint greens, sky and navy blues, and bright pinks appear in block- colors as well as in prints. Leather sandals in electric colors, bags and totes in patchwork or Vichy tweed, and pearl belts bring a sparkling allure to balmy nights.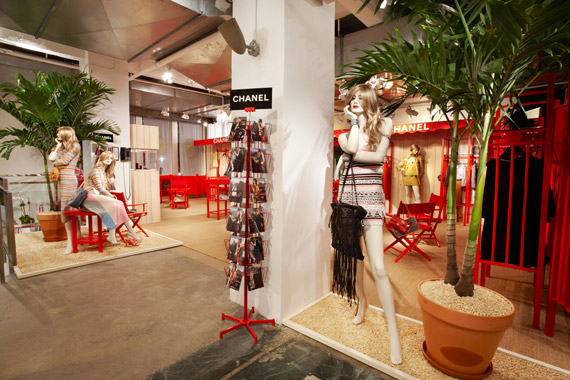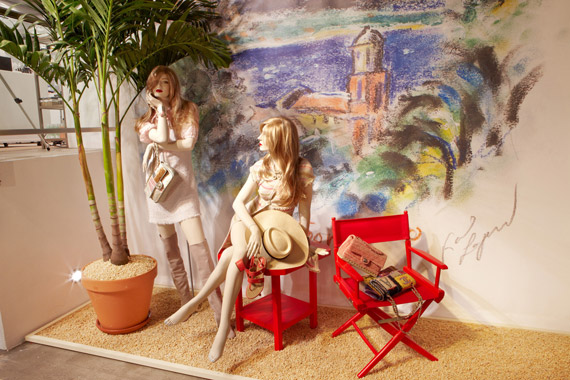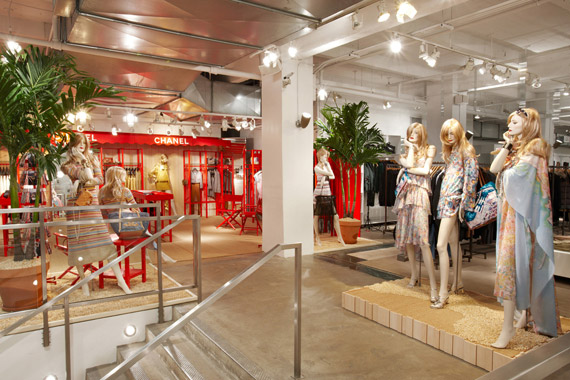 Tags: