Photos courtesy of Clinique
Clinique is one of my favorite cosmetics brand, I use the products on a daily basis. Last month they've unveiled a revolutionary shopping experience at Lord & Taylor Fifth Avenue. The new counter was consumer-inspired offering multiple levels of service and new ways to shop for beauty products at the counter. New features includes the Foundation Bar and dedicated makeup and skin care browsing areas and a Top Ten wall which offers a well-edited assortment of best-sellers. And the most important is the Clinique service as you like it, consumers can partake in one or all of the following shopping experiences based on their individual needs and moods: full service, guided self-service and self-service (descriptions below). Make sure you stop by the new Clinique counter if you're around the neighborhood or shopping at Lord & Taylor and try out the new features!
Full Service: The one-on-one consultation is perfect for the consumer who has time and wants expert skin care analysis and application tips. From daily skin care routines to makeup application tips, Clinique's Full Service model is rooted in education offering product recommendations to deliver results, useful information to care for her skin and application tips she can apply at home. Clinique's knowledgeable Consultants provide a comprehensive skin consultation and are equipped with unique-to-Clinique tools including the iconic Clinique Computer and the two-way Diagnostic Mirror.
Guided Self-service: The state-of-the-art skin diagnostic allows consumers to browse alone and offers one-on-one service on demand. With Guided Self-service, consumers identify their skin care concerns and receive personalized skin care recommendations using a 90-second computer-guided skin care analysis. The diagnostic tool processes over 180,000 product combinations that precisely match each consumer's personal needs. At the end of the analysis, a printed receipt provides a list of custom-fit product recommendations. A Clinique Consultant is always available for support and to help locate the items.
Self-service: The play and pay concept offers vibrant features, such as the Colour Bar and interactive Mascara and Lip Bars, in a welcoming, easy-to-use layout making it convenient for consumers to test, pick-up and play with their favourite products. Additionally, the Browsing Basket is not only convenient but also signifies to the Consultants that a consumer wishes to browse alone.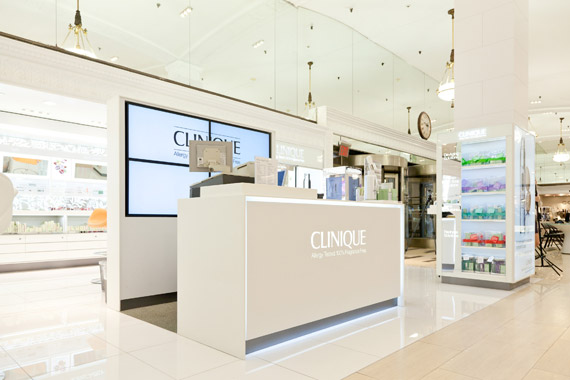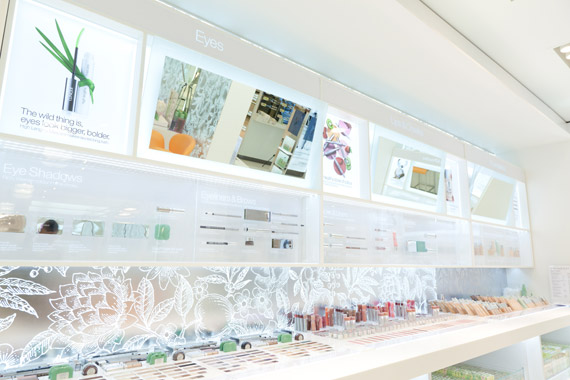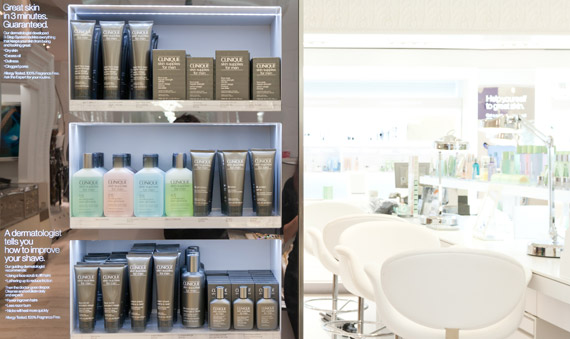 $19.99 BUY IT NOW 0hr 0mins

$18.99 BUY IT NOW 0hr 0mins

$11.99 BUY IT NOW 0hr 1mins

$9.95 BUY IT NOW 0hr 1mins

$49.0 BUY IT NOW 0hr 1mins

$12.99 BUY IT NOW 0hr 2mins

$19.99 BUY IT NOW 0hr 2mins

$34.15 BUY IT NOW 0hr 3mins
disclaimer
Categories: beauty
Tags: