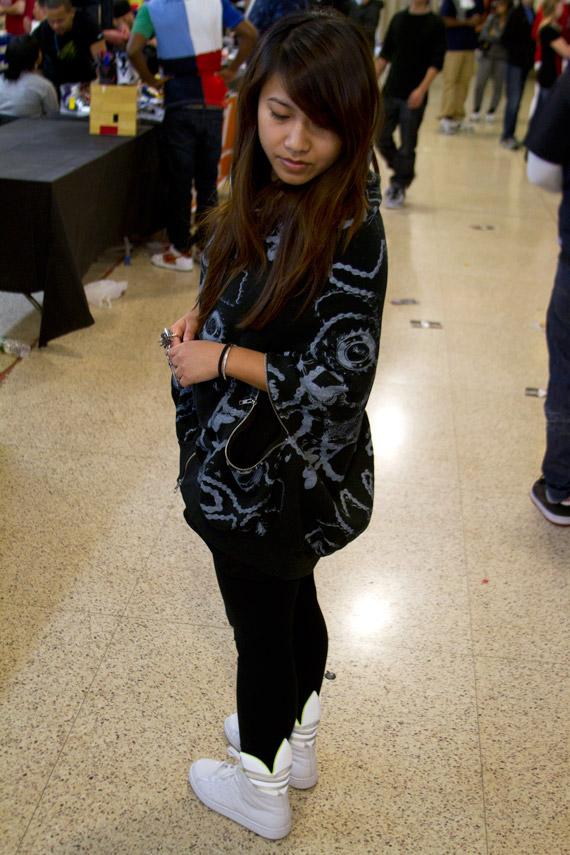 Photography: Richard Bassett
This past Saturday Sneaker Con took place at 151 Sullivan Street in NYC again, even though it was brick out sneakerheads showed up rockin' their best. The event was sponsored by adidas Originals and they came equipped with a photo booth for guests to take pics, you can see the pics here. This time around there were more vendors, special giveaways, sponsorships and over 1,200 people came through. Lots of press including CNBC, MTV, bloggers and other media outlets were interviewing and snapping up pics. There were also a lucky bunch that received the Sneaker Con x Dr. Jays x adidas limited t-shirt. If you couldn't make it to the event, check out the recap! Thanks to all the readers that said HI, it was great meeting all of you guys! Dope event as always!
Outfit: PAM Sweatshirt Zip-Up Top, American Apparel Legging, adidas Originals Trefoil Hi (courtesy of adidas)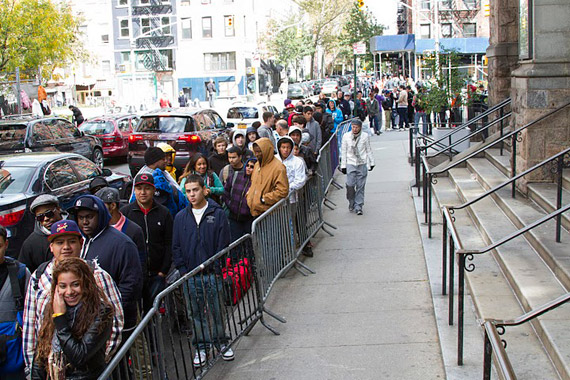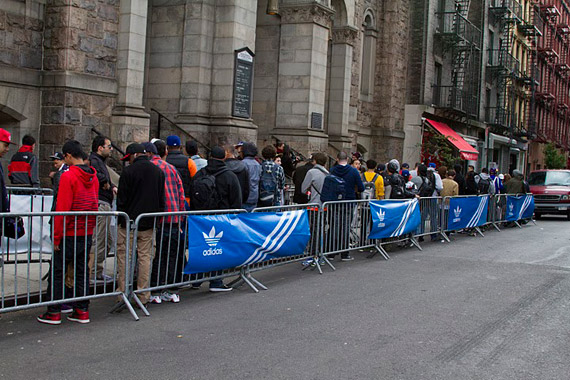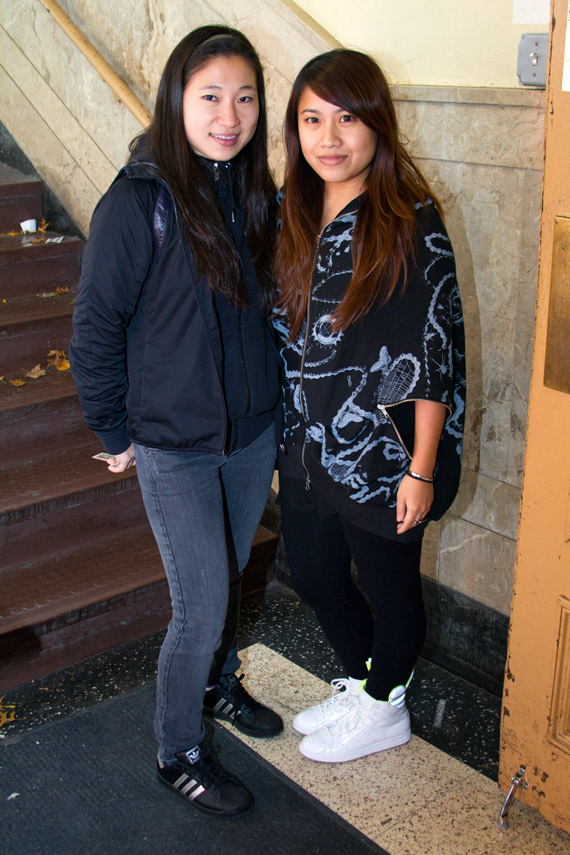 Kim and me, always holding it down in the front! I was beat (didn't get enough sleep) but I made it through the day…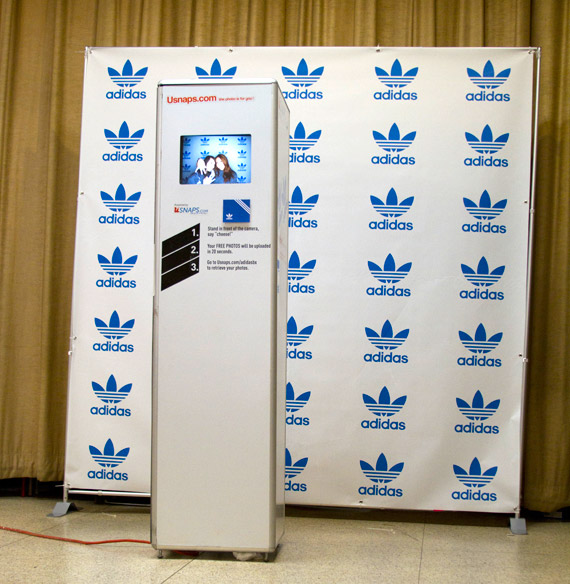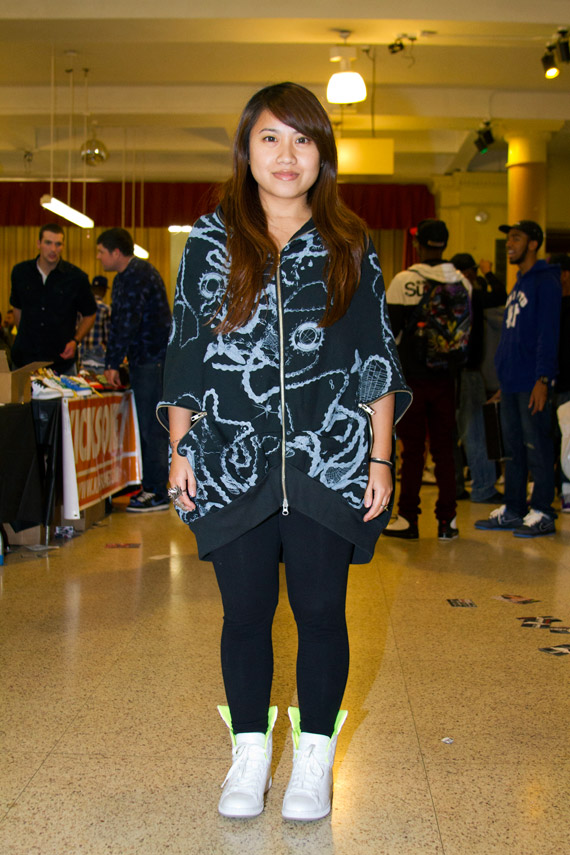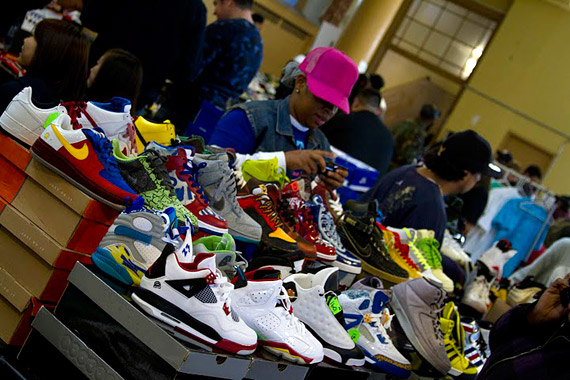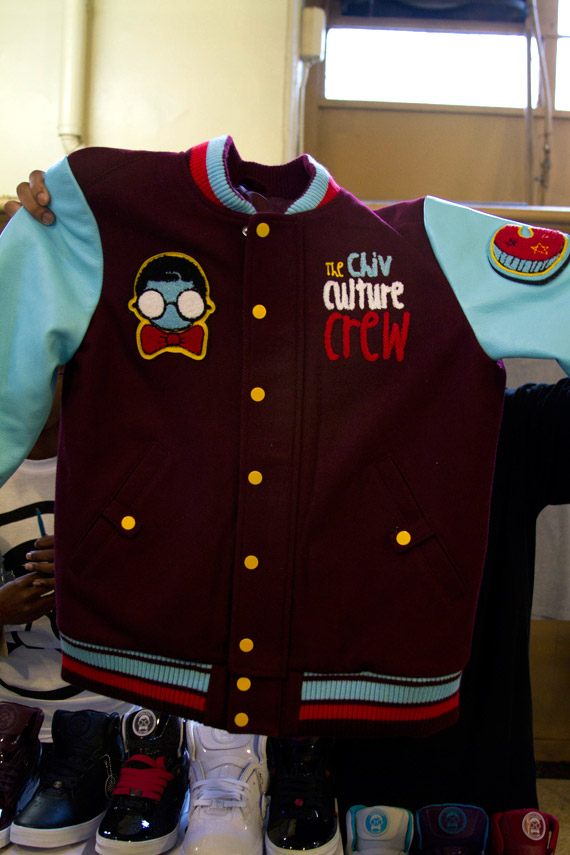 I need this Chiv Culture Stadium Jacket!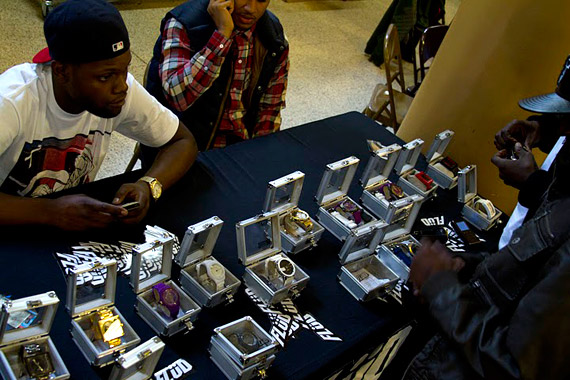 FLüD Watches in the house…

My gurl Dorothy came through to chill and brought snacks, luv u!
Categories: entertainment/events fashion kicks outfits streetwear
Tags: