Photos courtesy of NARS
François Nars once again shot his muse Daphne Guinness for the NARS Holiday 2010 campaign featuring an audaciously bold collection. According to François, "When you have Daphne Guinness for a campaign model, you just let her be who she is. Daphne fits the brand so well – she has such a modern approach to fashion and beauty." The hypnotic marriage of mirrors and Daphne's consummate allure is what NARS Holiday 2010 is all about—seduction and self-expression. Beauty without boundaries. The collection is available at narscosmetics.com.
Dramatic. Decadent. Electrifying and mysterious. NARS' Holiday 2010 Color Collection is brazenly mesmerizing. Franc?ois Nars, Founder and Creative Director, chose the enchanting Daphne Guinness to echo the season's perfect balance of rich metallics, soft pastels, and modern neutrals.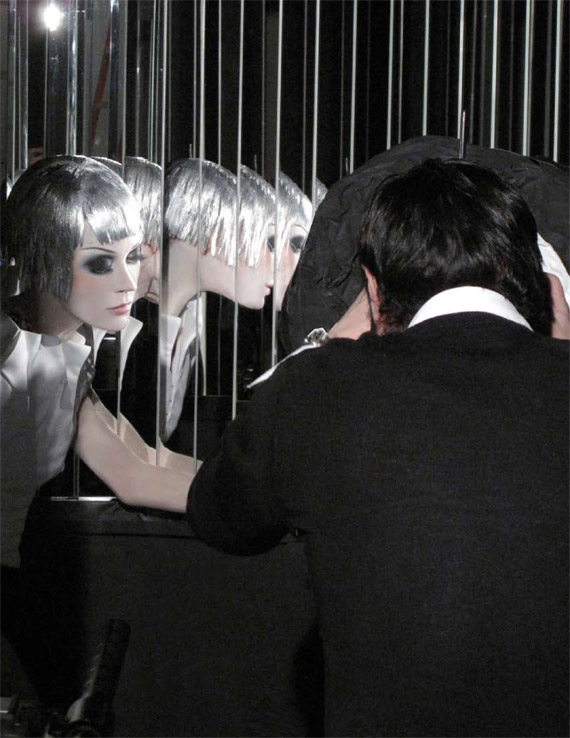 Under Nars' direction, makeup artist Kabuki set the stage by applying Siberia Sheer Matte Foundation, completed by Snow Loose Powder buffed onto the skin. Sex Appeal Blush, blended from cheekbone to temple with the Kabuki Artisan Brush, contoured Daphne's cheeks. For Daphne's mesmerizing eyes, Kabuki used the Eye Shader Brush and pressed the black onyx of Okinawa Trio Eyeshadow across the lid. With the Eye Contour Brush, he layered the Trio's deep cobalt blue hue from lid to brow bone to increase color depth. Next, he applied Iceberg Eyeliner Pencil along the inner corner of the upper lash and the lower lash line, extending past the outer corner. He swept the Trio's cobalt blue pigment along the lower lash line outward to meet up with the upper lash line. The silver side of the Trio was applied from brow bone to brow. Brows were defined with the Ipanema Eyebrow Pencil. Lashes were set with two coats of Larger Than Life Lengthening Mascara. For Daphne's berry beige lips, he layered Petite Monstre Lipstick followed by the subtle shine of Little Darling Lipstick.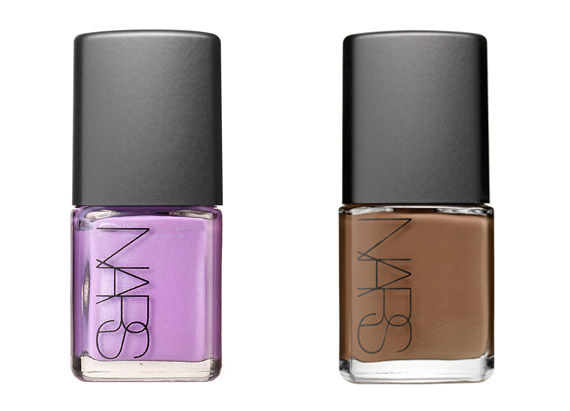 POKERFACE NAIL POLISH, $16 – A vibrant, magnetic, purple orchid
BAD INFLUENCE NAIL POLISH, $16 – A smoky taupe nail polish that is a unique yet universal hue

DOWNTOWN  LIP GLOSS, $24 – A metallic-pink lavender lip gloss that vibrates with party-perfect iridescence
BOUGAINVILLE LIP GLOSS, $24 – A sensual pomegranate lip gloss that appears deep in pigment but sheer on the lips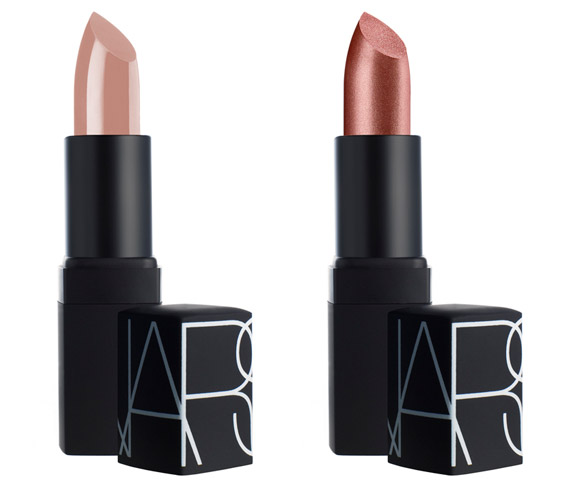 LITTLE DARLING LIPSTICK, $24 – A classic, nude beige with a sheer finish
PETIT MONSTRE LIPSTICK, $24 – A luxurious berry pigment with a satin finish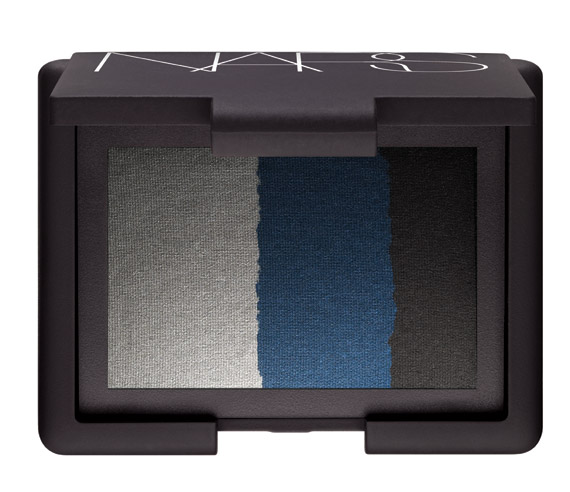 OKINAWA TRIO EYESHADOW, $45 – The first trio eyeshadow for the brand is a striking triad of black onyx, silver and cobalt blue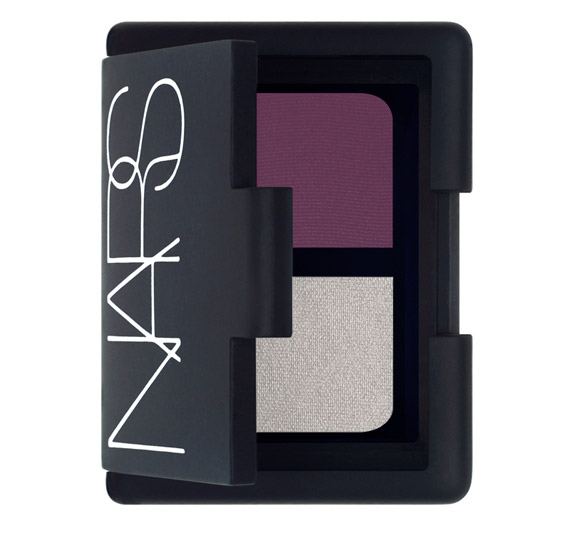 MELUSINE DUO EYESHADOW, $32 – An ultra-modern union of rich purple orchid and silver-spun lilac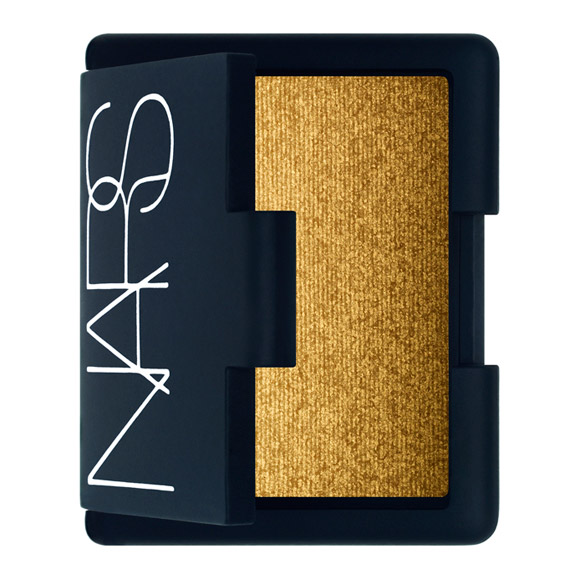 ETRUSQUE SINGLE EYESHADOW, $23 – An antique gold hue reminiscent of Etruscan cast bronze art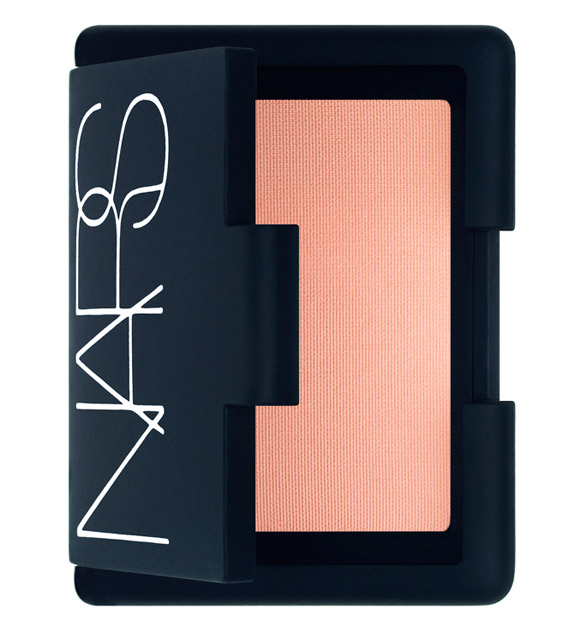 SEX APPEAL BLUSH, $26 – A soft peach blush, perfect for foolproof contouring
Categories: beauty celebrities fashion
Tags: