This holiday season, Estée Lauder introduces two new limited edition collections, Pure Color Extravagant by Estée Lauder Creative Makeup Director Tom Pecheux and Fall/Holiday 2010 Compact Collection of solid perfume compacts and powder compacts. I've always been a fan of the compact collection, they're the perfect gift and they look so pretty! They're also great for a quick makeup or fragrance touch-up throughout the day and night.
These exquisite, limited edition solid perfume compacts have been hand-crafted by artisans schooled in fine jewelry making created exclusively for Este?e Lauder and renowned designer, Jay Strongwater created these magnificent collection of exclusive solid perfume compacts. Exquisitely detailed, each piece is finely crafted in brilliant enamel and sparkling crystals, and is filled with long-lasting Este?e Lauder solid perfume.
The Pure Color Extravagant by Tom Pecheux takes cue from the sophistication and contemporary glamour of the upcoming holiday season. Tom Pecheux created new looks for eyes, lips and nails that are layered with dramatic style and color. Luscious reds and opulent golds set the stage for a bold range of textures that wrap your features in alluring holiday elegance. The Pure Color Nail Lacquer in Extravagant Pearl was used on the models at the Derek Lam Spring 2011 runway show.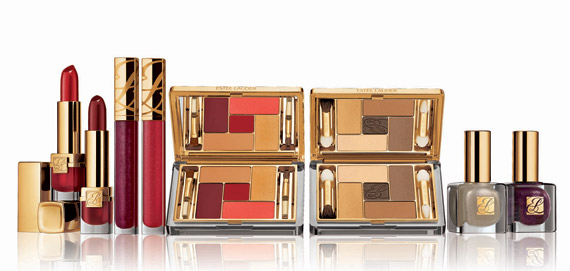 $21.99 BUY IT NOW 0hr 1mins

$24.95 BUY IT NOW 0hr 1mins

$13.95 BUY IT NOW 0hr 1mins

$42.88 BUY IT NOW 0hr 2mins

$12.42 BUY IT NOW 0hr 2mins

$57.94 BUY IT NOW 0hr 2mins

$26.0 BUY IT NOW 0hr 2mins

$22.99 BUY IT NOW 0hr 3mins
disclaimer
Tags: