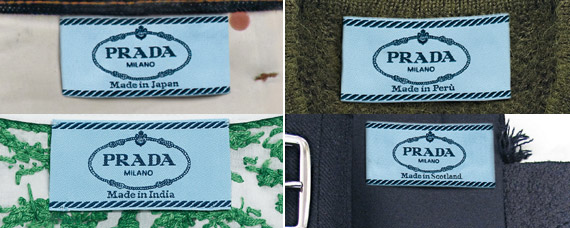 Photos courtesy of Prada
Quite an interesting project from Prada called "Made in …" featuring collections identified by special labels dedicated to each country of origin. The first results can be seen in the following projects: "PRADA Made in Scotland", "PRADA Made in Peru", "PRADA Made in Japan" and "PRADA Made in India". Do you pay attention to where your goods are made in?
In the early decades of the twentieth century, Miuccia Prada's grandfather, the visionary Mario Prada, traveled the world in tireless pursuit of ideas and inspiration. His goal was not only to discover the most luxurious materials, exotic skins and sumptuous fabrics, but also to locate sophisticated craftsmen and manufacturers to realize his revolutionary designs. His adventures uncovered Alsatian and Austrian leatherwork, Bohemian crystals, Asian "galuscia?", English silver-smithing, as well as rare ivory, tortoiseshell, ebony and precious stones from every corner of the globe. Using Mario Prada's time-honed strategy, Prada collaborates with these exquisite artisans to produce modern, innovative designs utilizing the traditional craftsmanship, materials, and manufacturing techniques of a specific region.
More info and pics after the jump…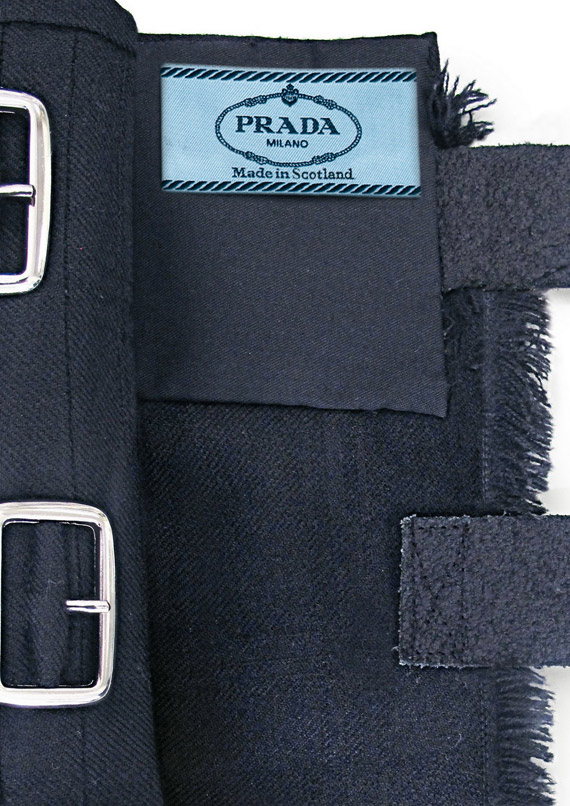 "PRADA Made in Scotland" A collection of traditional tartan wool kilts from the original UK workshops that utilize centuries-old manufacturing and weaving techniques.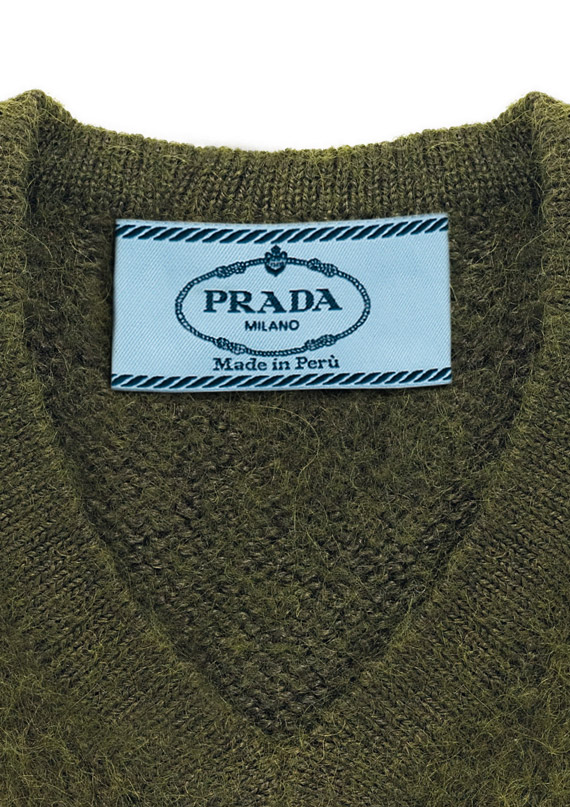 "PRADA Made in Peru" A collection of alpaca wool knitwear using artisanal techniques from the most traditional workshops of the Peruvian "campesinos".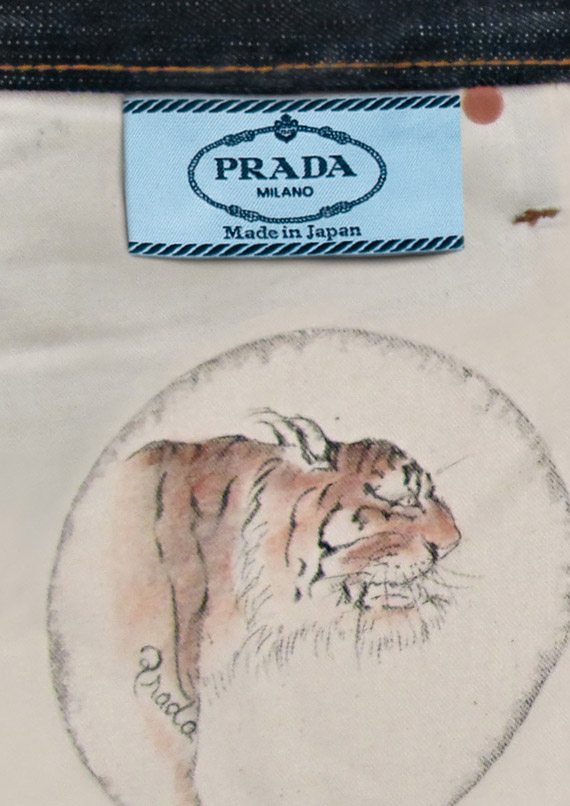 "PRADA Made in Japan" A collection of jeans produced by Dova, the world's most sophisticated denim manufacturer. The "PRADA Made in Japan" jeans can be custom ordered in four different varieties of cloth and seven different washes, meaning that every article is one-of-a-kind.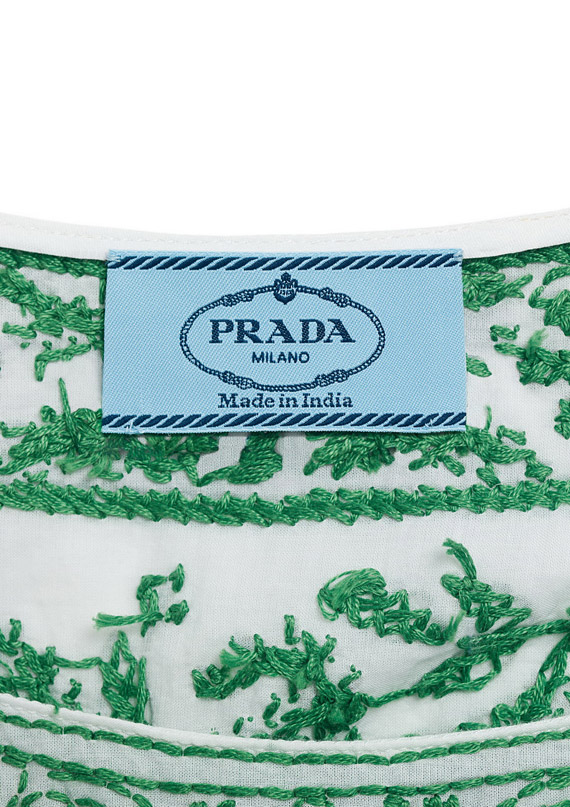 "PRADA Made in India" A collection of entirely handmade garments from the workshops that specialize in Chikan — the most ancient and refined type of Indian embroidery — and handmade, multicoloured ballerina flats, sandals and handbags that employ an equally- sophisticated traditional weaving technique.
$699.99 BUY IT NOW 0hr 1mins

$598.72 BUY IT NOW 0hr 2mins

$664.0 BUY IT NOW 0hr 3mins

$1067.85 BUY IT NOW 0hr 3mins

$329.99 BUY IT NOW 0hr 3mins

$2996.31 BUY IT NOW 0hr 4mins

$33.98 BUY IT NOW 0hr 5mins

$596.41 BUY IT NOW 0hr 5mins
disclaimer
Categories: fashion
Tags: