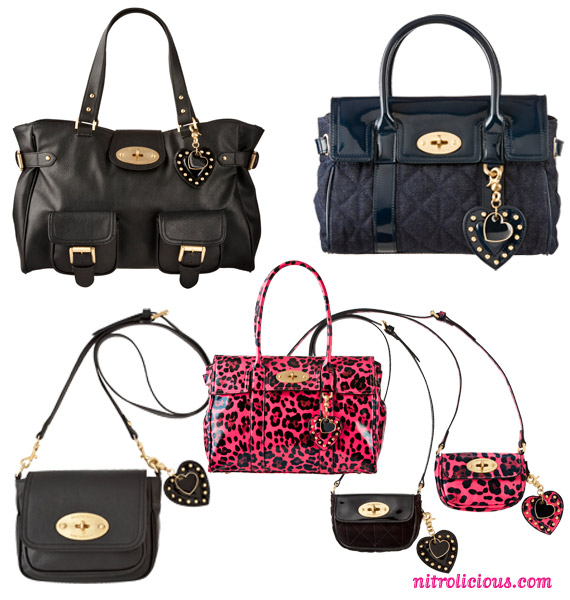 Photos courtesy of Target
I've been blogging about the Mulberry for Target collection forever now and they've had a pre-sale on Gilt.com back in August. If you missed out no worries, the collection is officially launching tomorrow, October 10th! The limited edition handbag collection will be available at select Target stores nationwide and at Target.com October 10 through December 24, 2010. If I were you, I'd order the handbags online quick…def won't be available for a long time and I never have any luck with finding anything at the Target stores!
The Mulberry for Target collection features signature Mulberry silhouettes in bold prints and interesting textures including denim, pink leopard print, black velvet and patent. The vibrant assortment includes totes, satchels, cross-body bags and mini messenger styles and ranges in price from $14.99 to $49.99.
Are you going to buy any of the handbags? If yes which one? Shop on!
More handbags from the collection after the jump…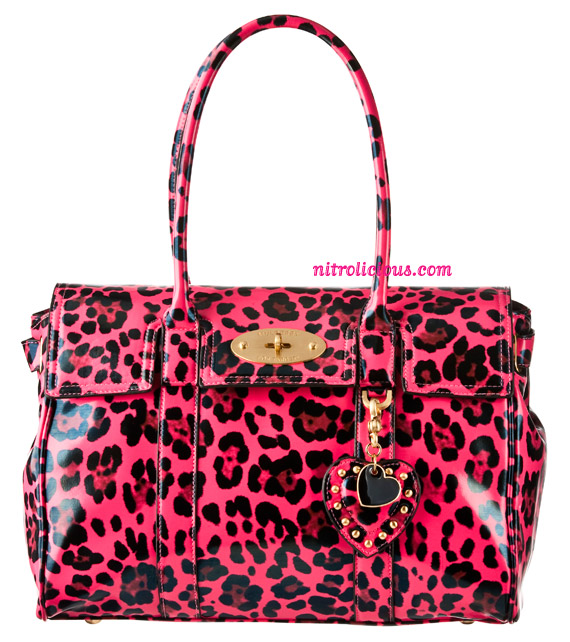 Large Tote in Pink Leopard Print, $49.99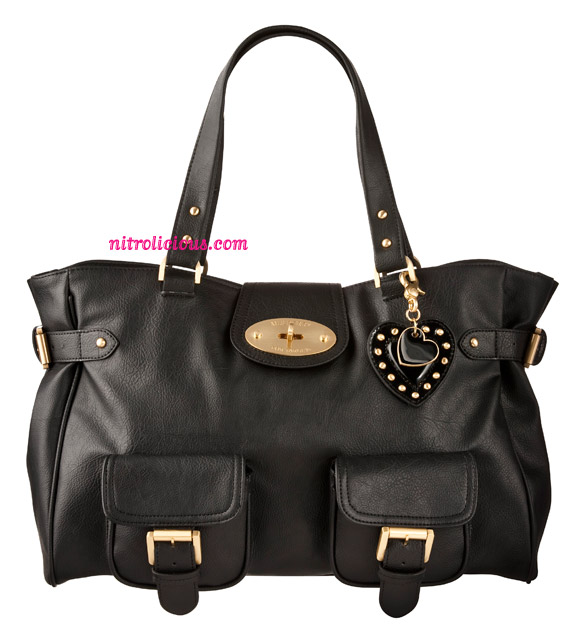 Large Tote in Black Pebble, $49.99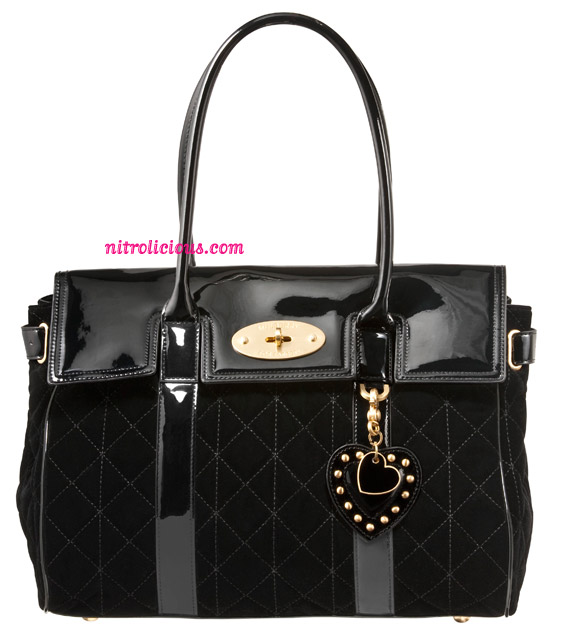 Large Satchel in Black Quilted Velvet/Patent, $49.99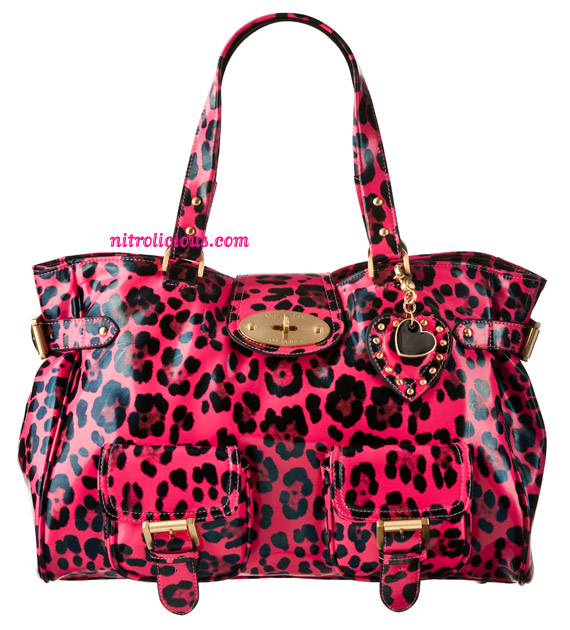 Large Tote in Pink Leopard Print (Target.com exclusive), $49.99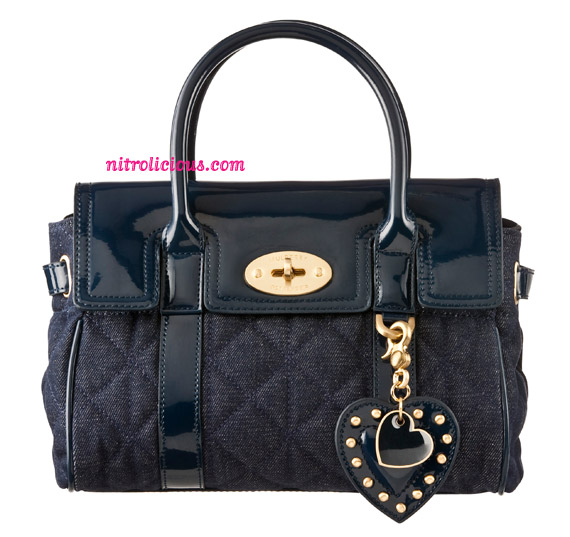 Satchel in Denim/Patent $34.99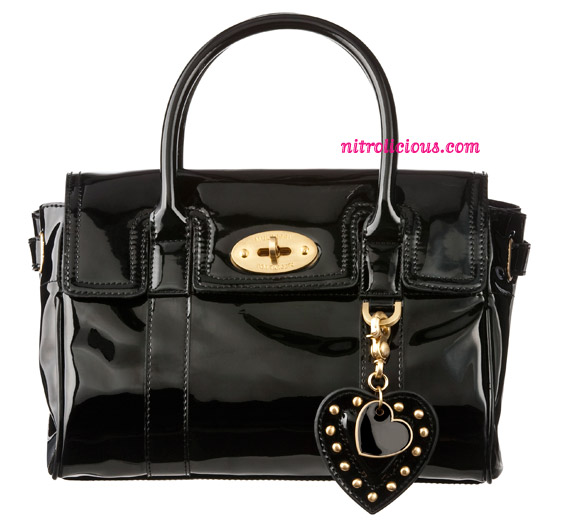 Satchel in Black Patent, $34.99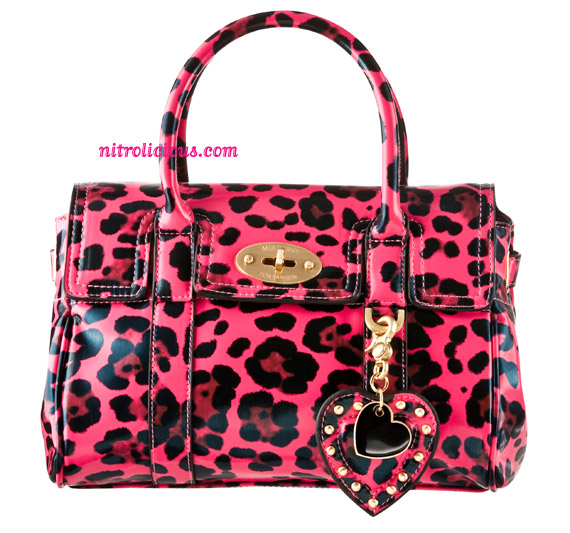 Satchel in Pink Leopard Print (Target.com exclusive), $34.99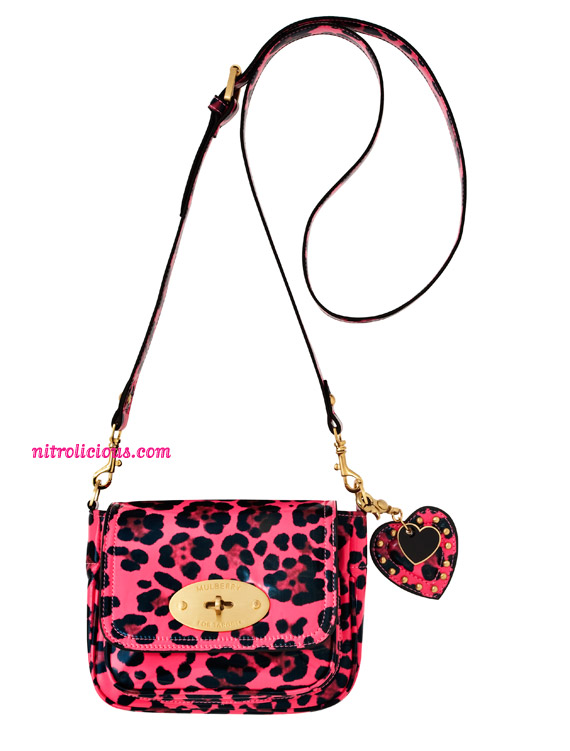 Crossbody Bag in Pink Leopard Print, $29.99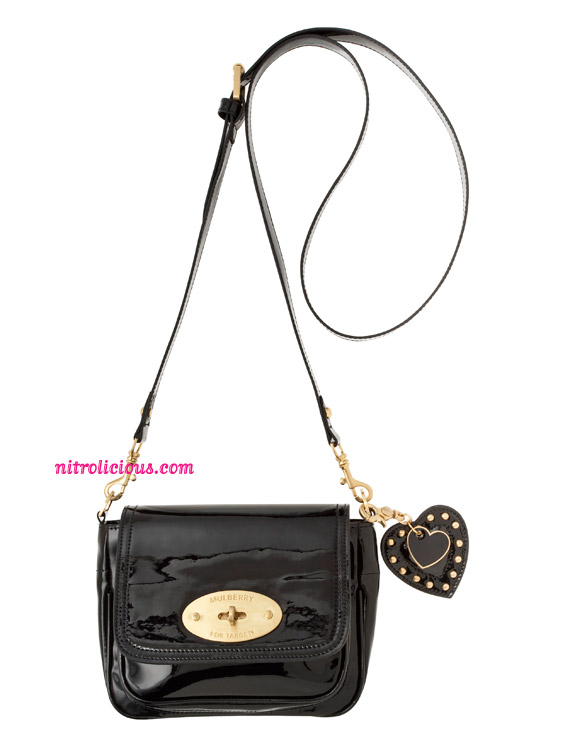 Crossbody Bag in Black Patent, $29.99

Crossbody Bag in Black Pebble, $29.99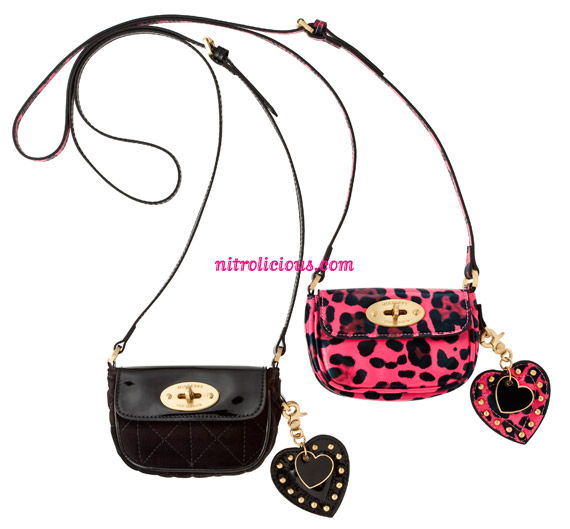 Mini Messenger in Black Quilted Velvet/Patent or Pink Leopard Print, $14.99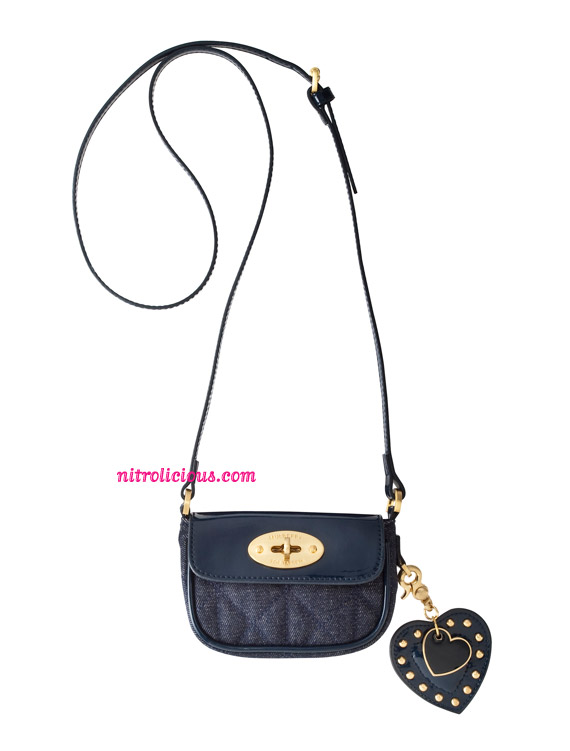 Mini Messenger in Denim, $14.99
$11.85 BUY IT NOW 6hr 24mins

$6.0 BUY IT NOW 9hr 17mins

$45.0 BUY IT NOW 14hr 18mins

$32.95 BUY IT NOW 16hr 45mins

$35.0 BUY IT NOW 15hr 19mins

$21.0 BUY IT NOW 9hr 4mins

$26.0 BUY IT NOW 10hr 54mins

$32.99 BUY IT NOW 8hr 53mins
disclaimer
Categories: fashion handbags shopping target
Tags: