Me and Marisa Thalberg, VP of Global Digital Marketing at The Estee Lauder Companies
Last week, on my birthday to be exact, I stopped by Bloomingdale's for The Estée Lauder Companies' 2010 Breast Cancer Awareness Campaign kick-off event for Breast Cancer Awareness Month and Bloomingdale's annual "Pink" campaign benefiting The Breast Cancer Rearch Foundation (BCRF). At the event actress and Estée Lauder spokesmodel Elizabeth Hurley and Evelyn Lauder, Senior Corporate Vice President of The Estée Lauder Companies and Founder and Chairman of The Breast Cancer Research Foundation were there to meet and greet and also signing BCA products. They showcased the 2010 Breast Cancer Awareness Campaign's signature visual, a hand over a woman's breast, and introduced high-profile bloggers who recreated this image to reflect their personal passion for this cause and have sent their own messages about breast cancer out around the world. I was suppose to be in it but because of personal reasons I had to pull out at the last minute but I did make my pledge at the pledge booth that night.
This month, 14 of Estée Lauders brands will be selling 20 fabulous beauty products to raise funds for The Breast Cancer Research Foundation (BCRF), an independent, not-for-profit organization that is dedicated to funding breast cancer research and currently supports 173 researchers around the world. These wonderful products cover all beauty categories: Skin care, Makeup, Fragrance and Hair care – and include products from brands such as La Mer, Bobbi Brown, Clinique, Jo Malone, Aveda, Bumble + Bumble, Lab Series, Origins and more. Evelyn Lauder along with Elizabeth Hurley, have also designed special lip collections to raise funds. Shop Pink and fight breast cancer!

Elizabeth Hurley and Evelyn Lauder, Senior Corporate Vice President of The Estée Lauder Companies and Founder and Chairman of The Breast Cancer Research Foundation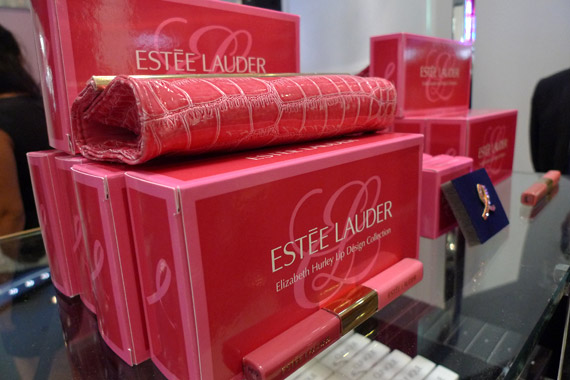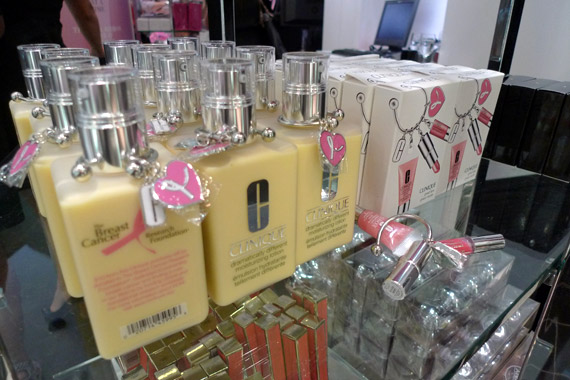 —-
Photos courtesy of Estee Lauder Companies ~ A couple of behind-the-scenes pics from the photo shoot/interview for BCA campaign…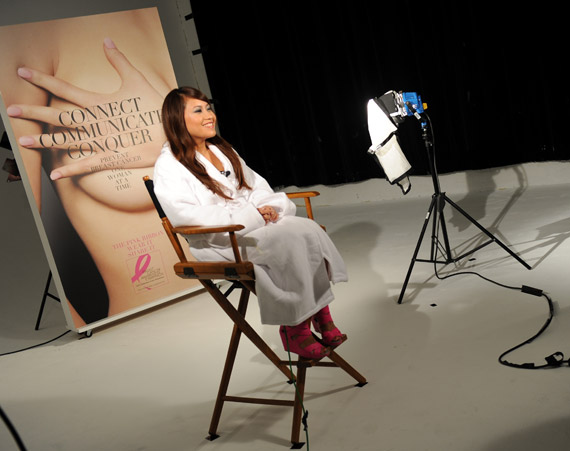 Categories: beauty celebrities entertainment/events fashion
Tags: