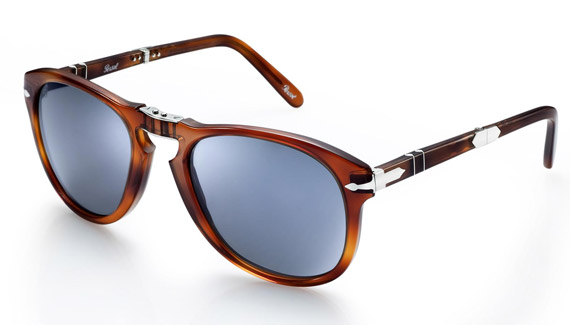 Photos courtesy of Luxottica
Persol presents the Steve McQueen collection, an exclusive line of limited edition sunglasses inspired by an iconic man synonymous with intrinsic class. There are just 10,000 handmade pieces to be sold worldwide and the new PO 714 differs from the original version with small but important details (read after the jump). The color palette includes 3 versions, all in acetate with neutral glass lenses made from very pure silica: the model worn by Steve McQueen in light Havana with blue lenses; Havana with honey lenses, and black with grey smoke polarized lenses.
The restyled version will be launching exclusively at Sunglass Hut stores nationwide and will retail for $360.
It was 1968 when an already famous and charming Steve McQueen appeared on a motion picture set wearing for the first time the Persol PO 714 model. The film was The Thomas Crown Affair (directed by Norman Jewison) and elevated both Steve McQueen, anti-hero by nature, and his sunglasses, inseparable allies in on-set adventures, to legendary status. McQueen a fan of the brand and the PO 714 model, owned a personal collection, and in 2006, one of his pieces was auctioned for approximately $70,000. Wearing Persol PO 714 off screen played a role in making them a legendary style icon. The indomitable and passionate, free spirited and offbeat actor said: "I don't believe in that phony hero stuff" remaining true only to himself and his Persols.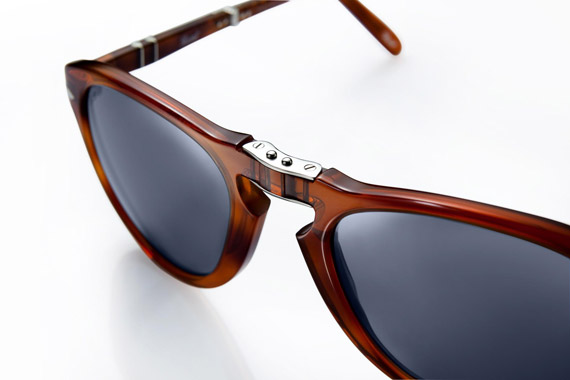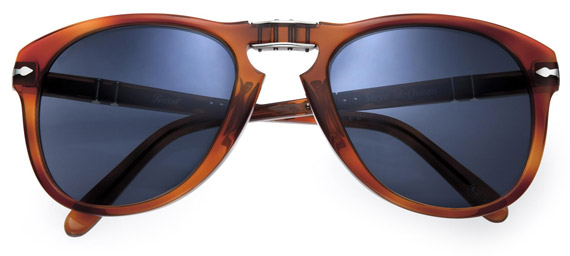 New PO 714 differs from the original version for a series of small but important details:
• the return of the blue lens – the favorite of Steve McQueen
• a folding closure at the back end of the temple arm – no longer top to bottom, but now from outside to inside
• the Supreme Arrow, Persol's distinctive mark, is the functional element enclosing the hinges. Here, it is mounted both on
the temple arm and front of the frame – as in the classic model – as well as on the folding hinge and middle of the temple
arm, with a total of four arrows. This design choice clearly accentuates the identity of a model that is already iconic
• the Steve McQueen signature emblazons the inside of the temple arm as well as the elegant leather case
—-
Photograph by William Claxton Courtesy Demont Photo Management, LLC (Steve McQueen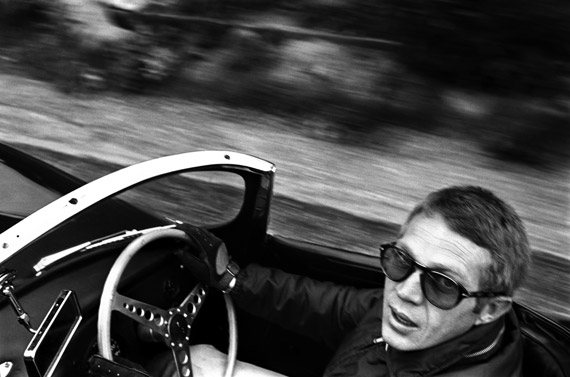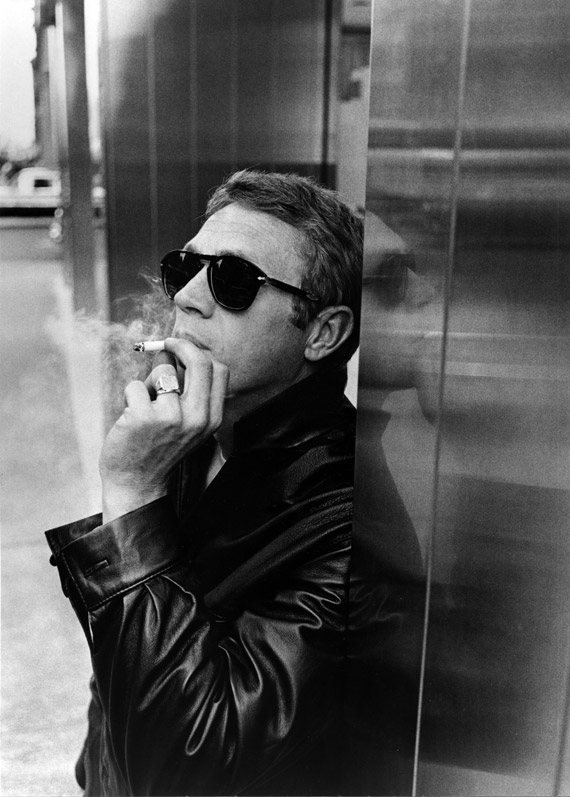 Categories: celebrities fashion mens sunglasses
Tags: