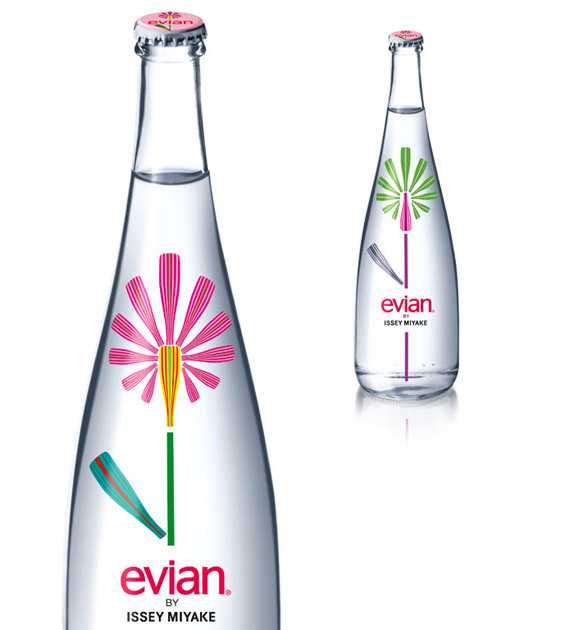 Photos courtesy of evian
I can appreciate a nicely designed bottle, I'm all about the packaging. Today, evian announced its partnership with world-renowned fashion icon Issey Miyake, known for his innovative and minimalist style, for  it's fourth annual limited edition designer bottle. Miyake joins a celebrated line-up who have unveiled designer bottles for the brand since 2008, including Christian Lacroix, Jean Paul Gaultier, and Paul Smith.
The new bottle design is decorated with an imaginary, shimmering flower; a symbol of youth and the evian signature message, "Live young." The inspiration for the bottle sprung from the Pleats Please line for which Issey Miyake is known, emoting a modern and functional design that has attracted the attention of the fashion-conscious public across the world. There are two versions of the bottle, one of which will be exclusively available at Issey Miyake shops worldwide. You can pre-order the pink version on at www.ShopEvian.com.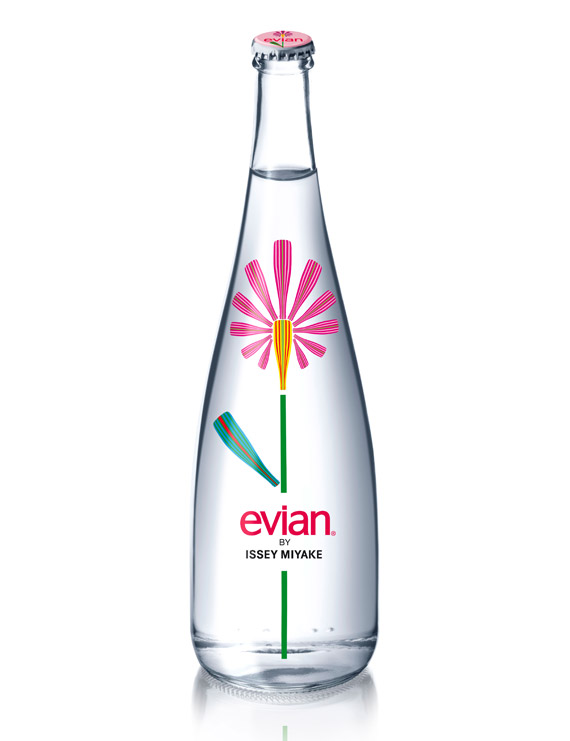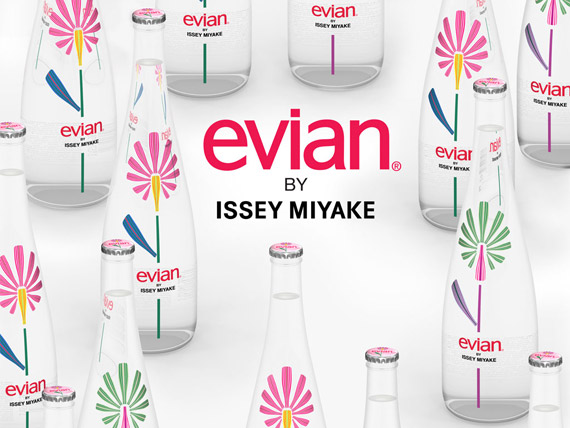 Categories: art/design eats fashion
Tags: