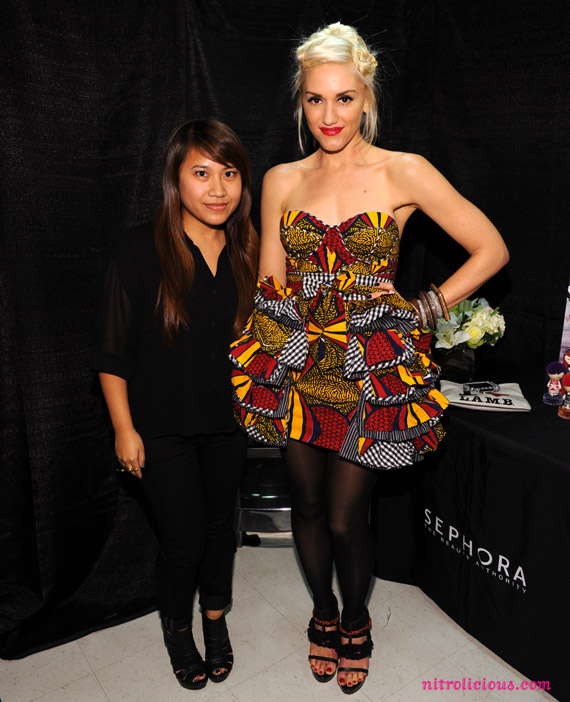 Photo of Me and Gwen Stefani: Brian Bedder/Getty Images
On day 2 of NYFW, September 10th, it was all about Fashion's Night Out (FNO). I basically missed all the shows except for Nicole Miller that day due to poor scheduling and I blame it on my laziness. It was just one of those days that I felt like crap, didn't want to do much but bum around. But early in the morning I made it up to the Nine West Fashion's Night Out blogger breakfast and got to chat with Nine West Creative Director Fred Allard, we chatted about the latest in Nine West footwear and Fall trends. Before the bloggers left we got to choose a pair of shoes to take home, I went with the Donley in green. Afterward, I went down to the Chanel Soho boutique (again) for the VIP customers event to customize a pair of ballet flats! I was happy they had the private event because it would of been crazy to try to get a pair customized at the 5th Ave store during FNO. It was a bit pricey but flats are a must have so I splurged, I can't wait to get my pair!
After the Nicole Miller show (post to come), I stayed in Soho and walked a couple streets to Chanel to get my manicure done in Les Khakis. The line to get in the store was wrapped around the corner when I go there around 6:15pm, luckily I didn't have to wait. Got in and got to do my manicure at 6:30pm, used all three colors since I couldn't choose what I wanted first. Then off to Ugg to check out the Jimmy Choo collaboration in person, not crazy about the collection, I don't think I can spend over $600 for a pair of those. What's your thoughts? Then off to Ralph Lauren in West Broadway to see Jessica Alba (super HOT) and Janelle Monáe (super CUTE), there were so many photographers outside the store it was insane! Stayed for awhile then on to ALDO to see my gurl Colleen and picked up a pair of Vecino boots in brown (thanks, Colleen)! Model Jessica Stam was suppose to show up around 8ish to 9pm but she was really late and I had to leave to Sephora so didn't get to see her. I got a chance to interview and meet Gwen Stefani at Sephora for her new Harajuku Lovers Wicked Style fragrance launch. She's super cute and I have always been a fan of her HL fragrances. Gwen was wearing L.A.M.B Spring 2011 that night, can't wait to see her show. It was a really crazy night, wanted to attend some events up in 5th Ave but that was impossible because of the crazy traffic. I'm not sure I want to do this again next year, it was definitely more work than I anticipated. Did you have fun on FNO?
I'll be posting sporadically until after NYFW but you can follow me on Twitter to get live updates.
Lots of pics after the jump…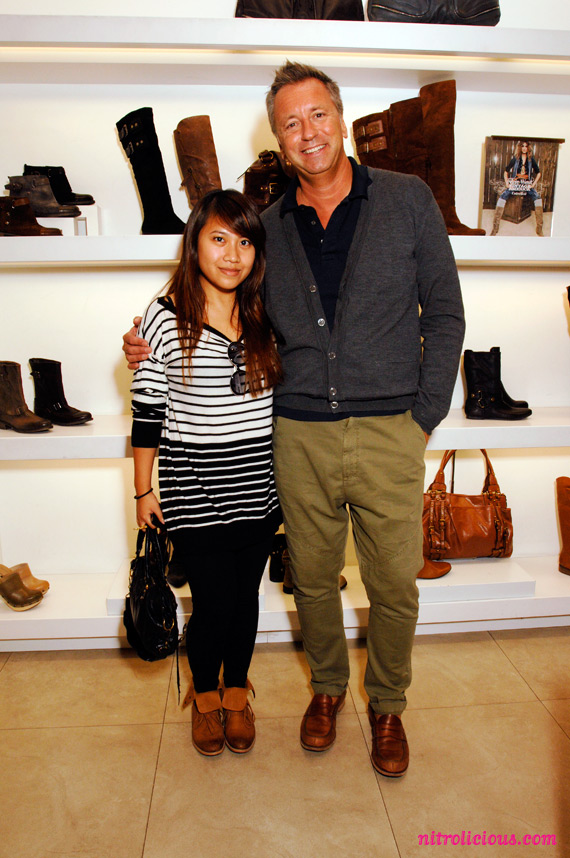 Me and Fred Allard, waiting to get a bigger image from photographer David James 😉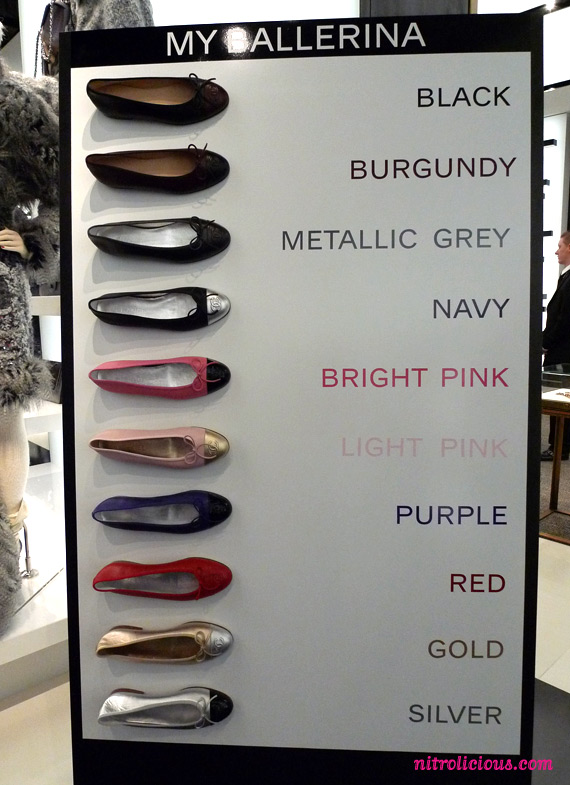 Chanel "My Ballerina" inspiration board, loves it!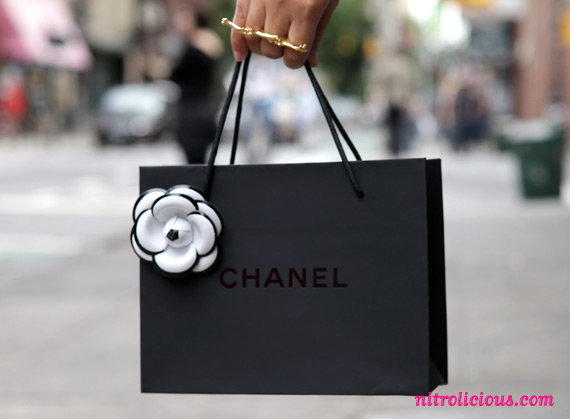 Got a parting gift when I left the event…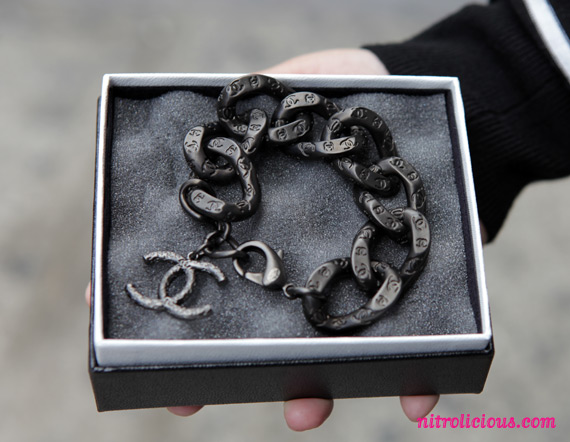 Fab Chanel bracelet!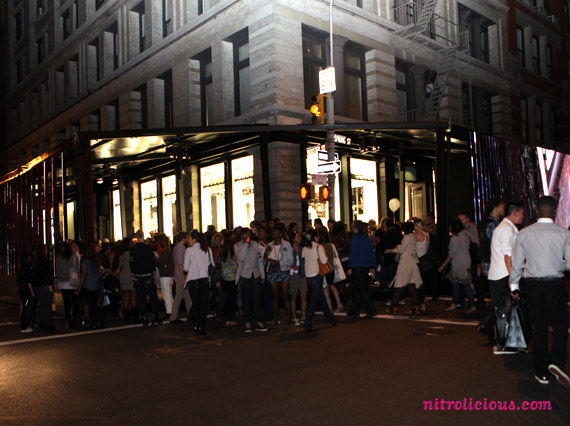 Chanel Soho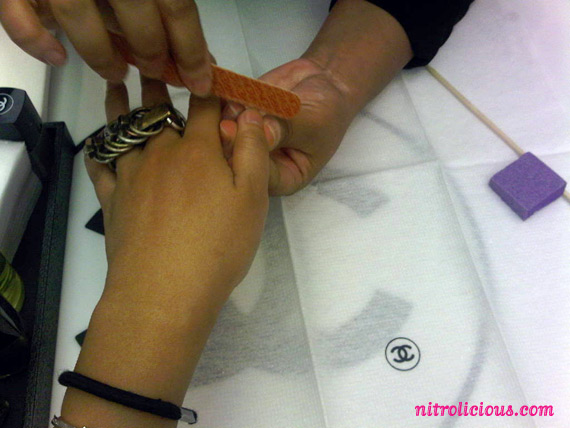 At Chanel Soho getting my manicure, snapped up some pics with my BlackBerry…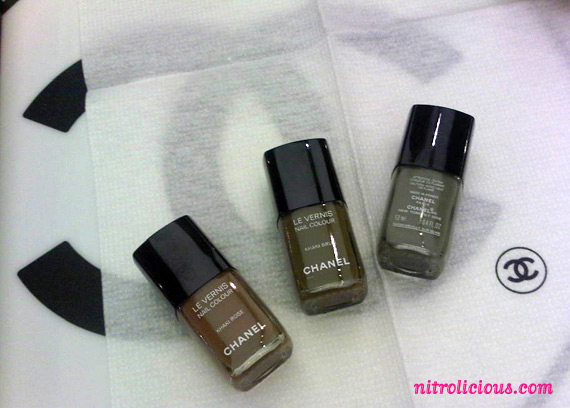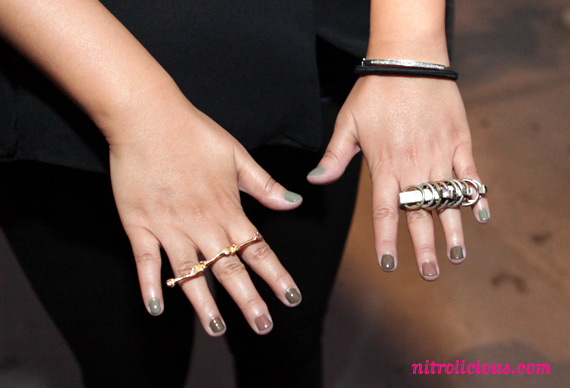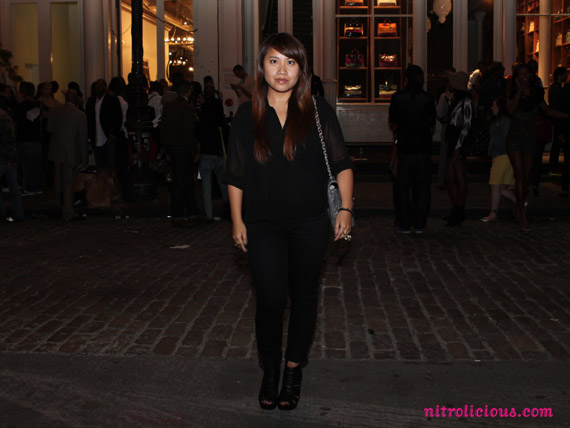 Outfit: Shipley & Halmos Silk Top, Rich & Skinny Super Skinny Jeans (courtesy of R&S), Chanel Jumbo Flap Bag, ALDO 'Curly' Wedge (courtesy of ALDO), Bijules Bones Bar Ring and H&M Ring (courtesy of H&M)
Categories: beauty entertainment/events fashion fashion week new york fashion week nyfw outfits shopping
Tags: