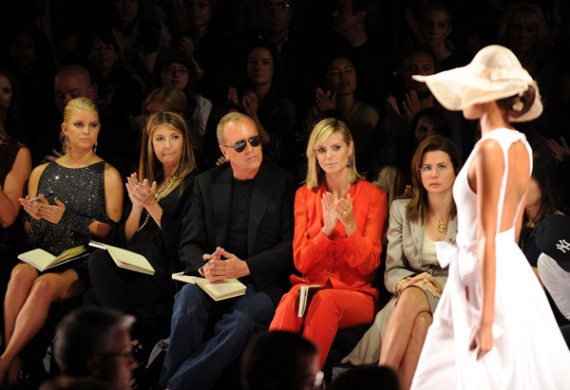 Photo: Bryan Bedder/Getty Images
My first NYFW Spring 2011 show at Lincoln Center was Project Runway's Season 8 finale, the show was over an hour- way too long! Sitting front row were guest judge Jessica Simpson, Nina Garcia, Heidi Klum, Michael Kors, Tyson Beckford, Betsey Johnson and I spotted previous season's winners and contestants up in the 6th row or so. To avoid spoiling the outcome as to which designers made it into the final 3 spots, the 10 remaining contestants had their chance to show their collections. The 10 contestants are Andy, April, Casanova, Christopher, Gretchen, Ivy, Michael C., Michael D., Mondo and Valerie, who do you think are the 3 finalists? I heard there was an earlier show showing only the 3 finalists collections. The 3 finalists will be shown at Project Runway's season finale, which airs October 28th. You can check out the collections on WWD.
HP has teamed up with Project Runway for a second season of computer use by design contestants, the designers used the latest HP TouchSmart PCs and HP TouchSmart tm2 notebooks, to unleash their creativity throughout the season. The winning designer of season 8 will receive a $50,000 prize package from HP and Intel to create, design and run his or her own business. Can't wait to find out who wins! I'll be adding some videos from the show later, still uploading!
*Spoiler alert, there may be spoilers- don't read or click after the jump if you're afraid to see anything.

Photos courtesy of HP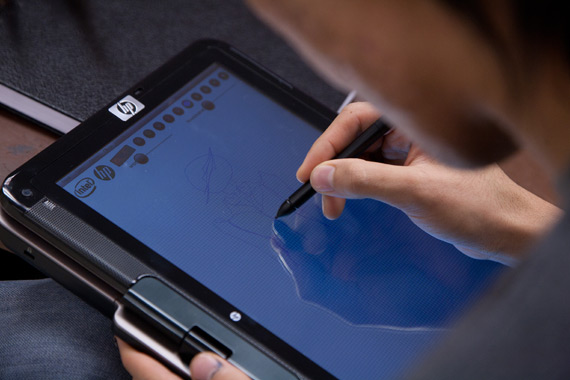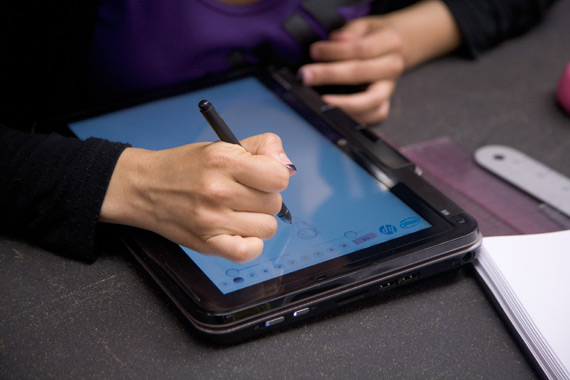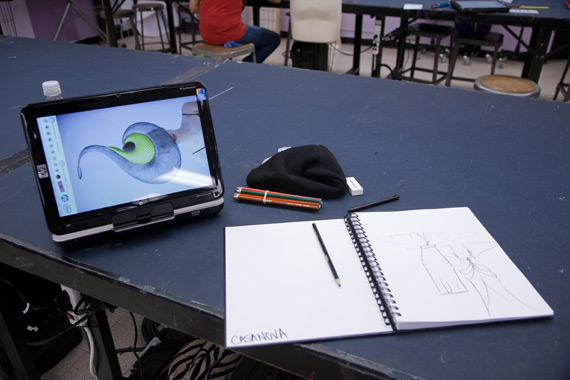 $29.95 BUY IT NOW 0hr 7mins

$3.99 BUY IT NOW 0hr 41mins

$8.19 BUY IT NOW 1hr 25mins

$45.0 BUY IT NOW 1hr 33mins

$69.99 BUY IT NOW 1hr 35mins

$13.99 BUY IT NOW 1hr 49mins

$23.99 BUY IT NOW 1hr 53mins

$17.99 0 bids 2hr 9mins
disclaimer
Categories: fashion fashion week gadgets new york fashion week nyfw
Tags: