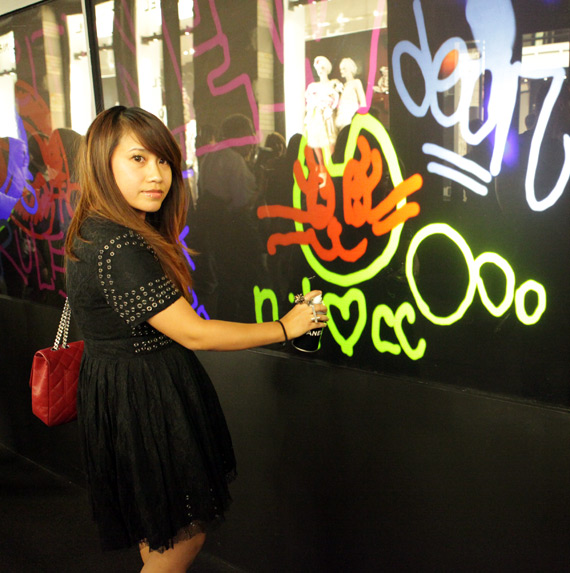 Quick post before I head out to a couple of shows today, seriously feeling like I'm getting sick. Getting the sniffles and itchy eyes, boo!
Day 1 September 9th, was seriously the best way to start New York Fashion Week. Why? Because it was the night of the Chanel Soho Boutique Re-Opening Party, it was the best event ever (post to come). But seriously, beyond amazing party especially with the presence of Karl Lagerfeld! Bright and early I headed up to Lincoln Center for the very first time, really nice setup and area, my first show was Project Runway with HP. It was a really long show and started late. Skipped a few shows because all the shows were running super late, sad I missed Vena Cava. Also saw Ruffian and Christian Siriano, the Payless shoes are pretty amazing. After Chanel, was going to head to Ruffian dinner but instead headed to congratulate Leah (Married to the Mob) on her Burton collection, had a nice dinner at Macao. More pics will be posted on the shows, this is just a recap of the day.
Outfit (Chanel party): Christopher Kane for Topshop Dress, YSL Pumps, Chanel Jumbo Caviar Flap Bag
First day at LINCOLN CENTER for NYFW!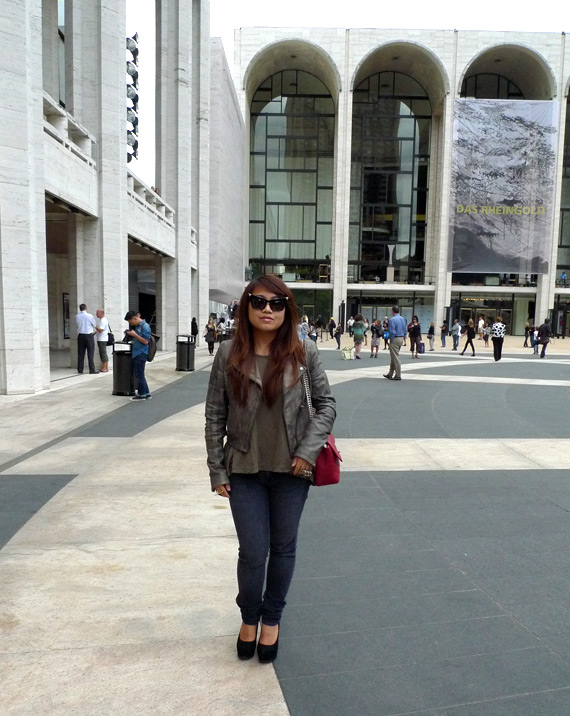 Outfit: H&M Fashion Against AIDS leather jacket (courtesy of H&M), H&M top, Hudson Jeans Super Skinny Jeans (courtesy of Hudson Jeans), ALDO Calcagni wedge (courtesy of ALDO), Chanel Jumbo Caviar Flap Bag, Alexander Wang Cat Eye Sunglasses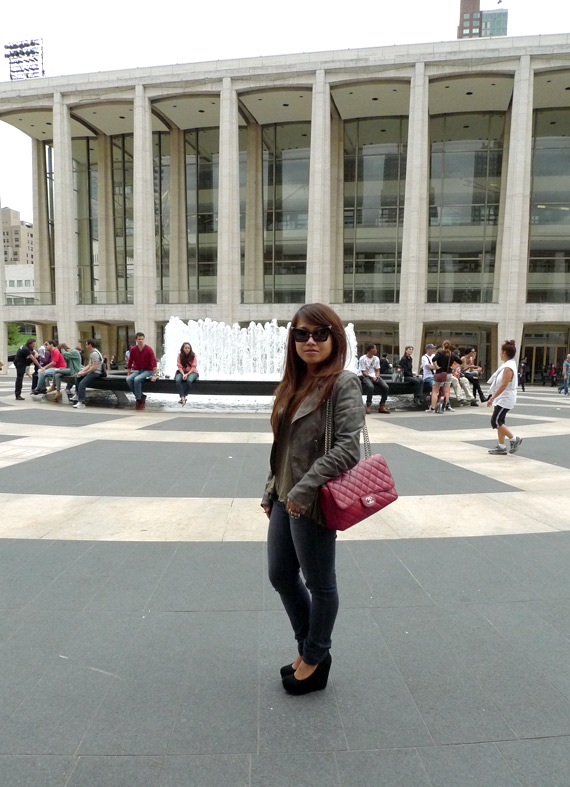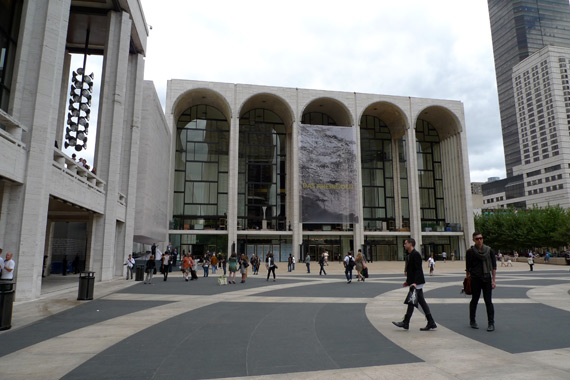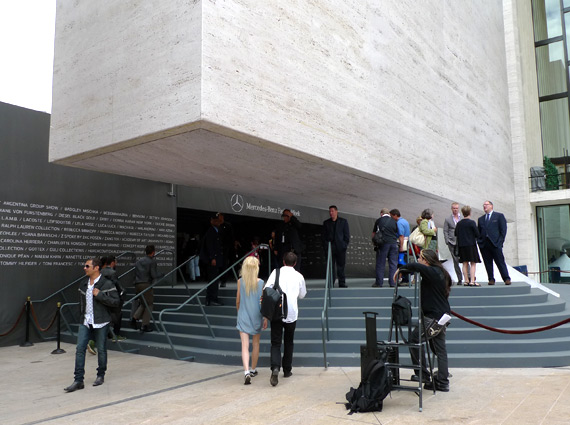 —
CHANEL BASH! (post to come with lots of pics!)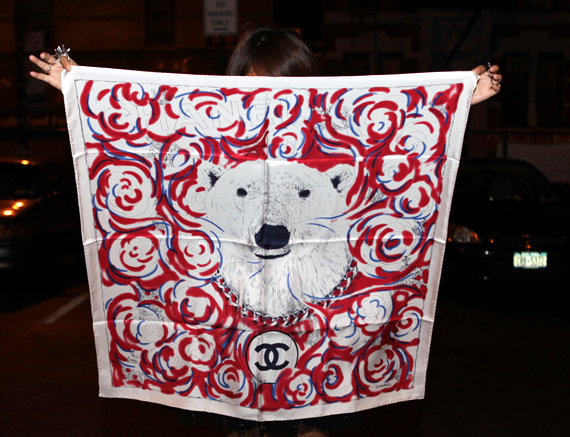 gift for all the guests, a lovely polar bear scarf from Chanel party…
—-
At Macao for Burton x Married to the Mob celebration!
The 2011 Burton x Married to the Mob (MTTM) women's snowboard collection includes four jackets, one outerwear pant, gloves, a beanie and of course, a snowboard. Burton gave the girls at Married to the Mob a blank canvas for the collection, starting with the board which features bold graphics including the quote "Well-behaved bitches seldom make history." The jackets and accessories also scream MOB with the love letter print and signature Married to the Mob lips featured throughout the line. Select pieces are now available online and in stores. And the entire collection will be available in October.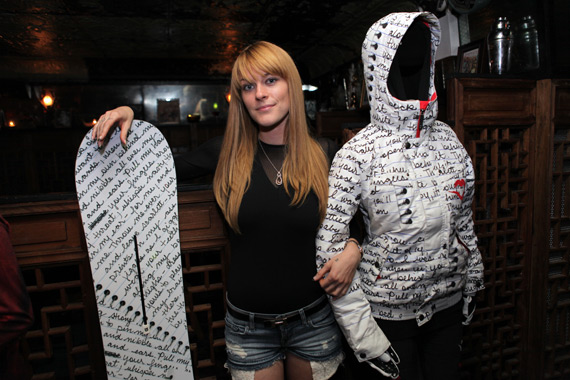 Leah and her Burton collection…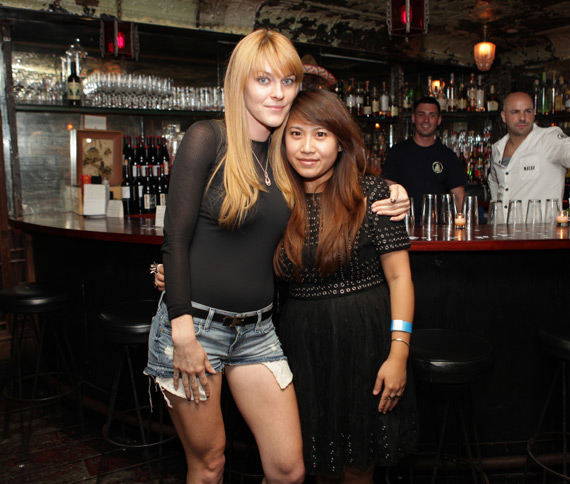 Leah and Me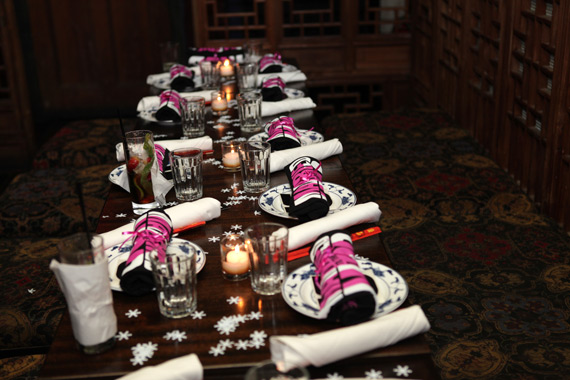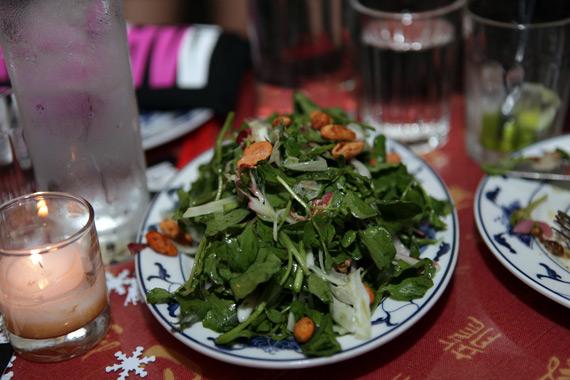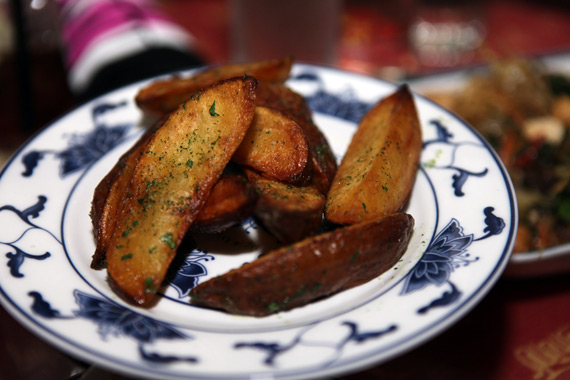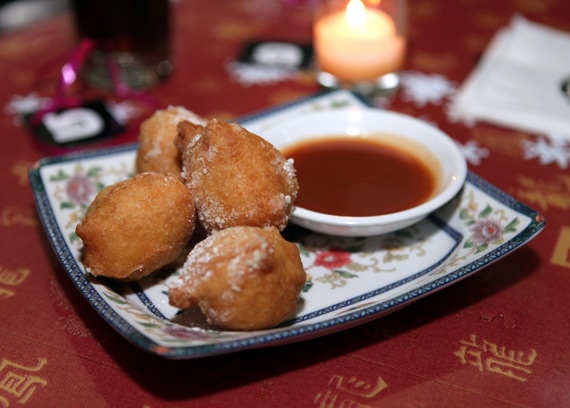 Categories: eats entertainment/events fashion fashion week new york fashion week nyfw outfits
Tags: