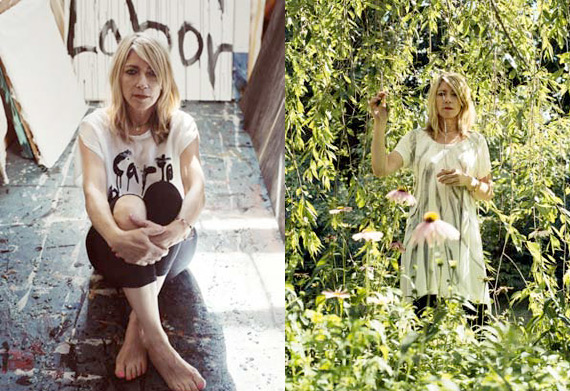 Photos courtesy of Sportmax
Last night I posted a list of events happening in New York for Fashion's Night Out and today the invites are still coming in, not complaining just saying. In case you are still debating what to do for FNO, perhaps stop by the Sportmax for the launch of the Carte Blanche collection designed by Kim Gordon. Carte Blanche, a capsule collection in which the artist is at the heart of the decision making process. Carte Blanche is an expression of French origin, which literally means "blank paper". The Sportmax Carte Blanche program gives the selected artist a blank canvas to create a sketch that will be produced on limited edition ready to wear items.
The collection is launching on September 10, Fashion's Night Out, during an exclusive event in the New York Sportmax Boutique at 450 West Broadway. Kim Gordon will be on hand from 6-10pm while her husband Thurston Moore, also of Sonic Youth, will be deejaying. The collection will be sold through all the Sportmax Boutiques and in select Max Mara Boutiques worldwide.
Check out the collection after the jump…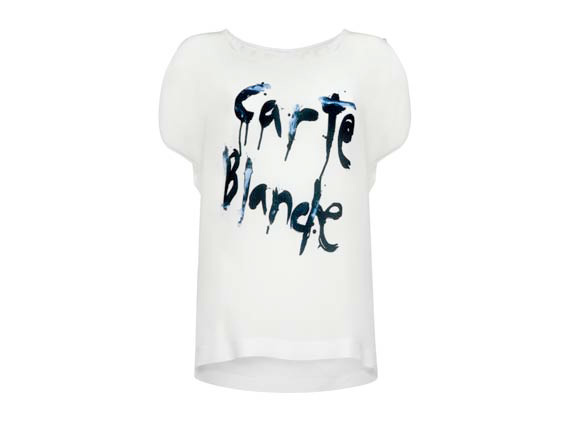 Categories: fashion fashion week new york fashion week nyfw shopping
Tags: