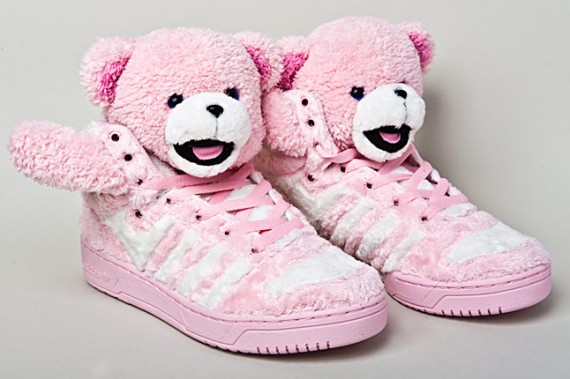 Photos: Sneaker Freaker
Back in July you've got a sneak peek of Jeremy Scott's adidas Originals Spring/Summer 2011 collection, here's a closer look at the teddy bears sneaker. The Snuggle-like teddy bear with arms on the sneaker is so cute, I saw them in person when I was in Vegas and totally loved them. The bears actually look bigger in person than in pictures, I was a bit surprised but still cute but may be over-the-top for most people. Some even say it looks scary but I hope I'll be able to get my hands on a pair. The brown pair will be available for men. These are slated to release in February if I didn't remember wrong.
Would you rock these?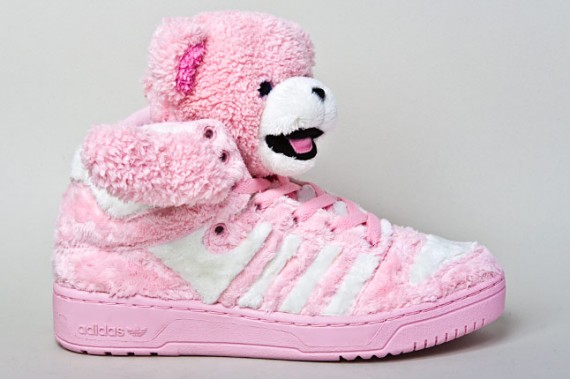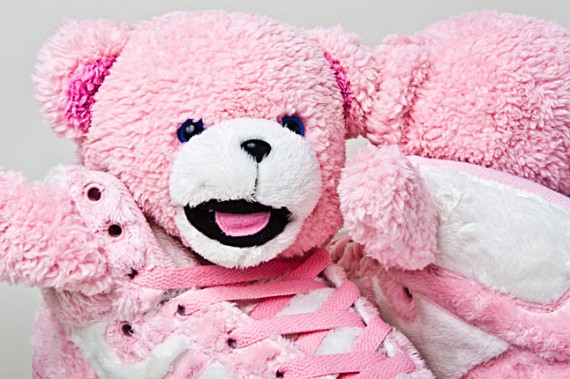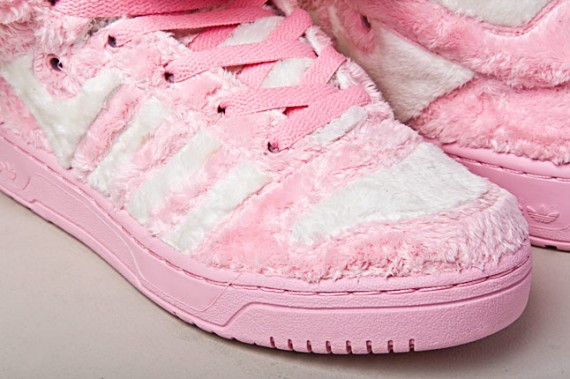 Tags: