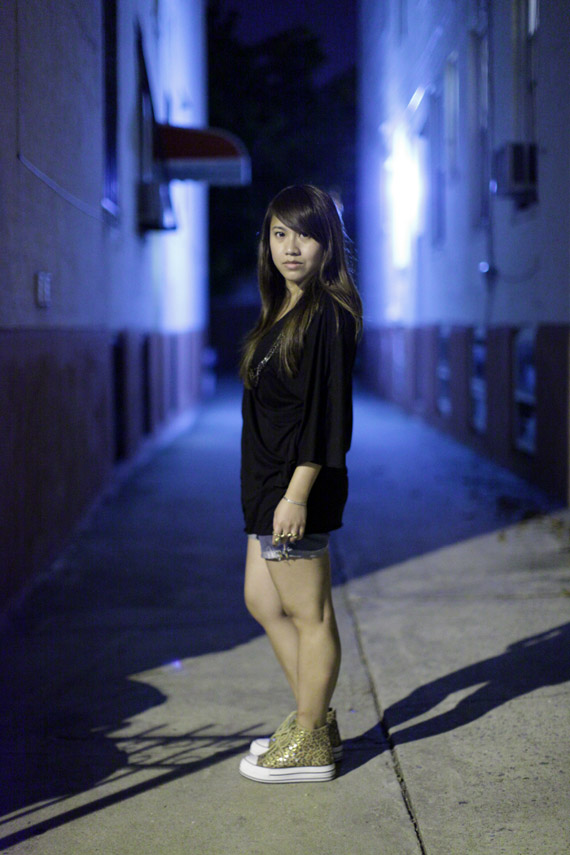 When I was in Hong Kong in June/July I noticed a lot of girls wearing Converse-esque platform sneakers, they seem to be really popular there. I like them myself too, these are perfect because there's a hidden platform that gives an extra boost and they're really comfy because of the thick insole (platform). Last month, Hong Kong-based brand iiJin, contacted me and introduced its brand and sneakers to me. iiJin was created by a Korean designer who graduated from the University of Toronto, Canada and now resides in Hong Kong. The designer got the idea to make elevated sneakers because she never owned a pair of sneakers, she only wore high heels, and simply can not wear flats because it made her legs look short. iiJin means "Precious of Value" in Korean.
I received four pairs of sneakers of my choice to try, I chose the leopard print with sequins, black faux croc print, white faux croc and denim styles. The sneakers comes in two versions, 2 inch (1½ inch elevated insole) and 4 inch (1½ inch elevated insole + 2 inch platform), I went with the latter. The prices range from US$130 for the 2″ to $180 for the 4″. I can't wait to see their new styles coming this holiday, they're making an even higher version! For stockists, check after the jump.
I rocked the leopard print with sequins pair out this past Saturday and got a lot of compliments on it, even guys said they look cool. I love the lacing on this pair, it's different from the other styles. Don't think I've seen elevated sneakers available in NYC, love them! Thanks, iiJin!
Outfit: Black Top (bought from HK), Privacy Wear Denim Shorts (cut by me), Alexander Wang Rocco Duffel, Miu Miu Swallows Sunglasses (courtesy of Luxottica), iiJin Leopard Print with Sequins Sneakers (courtesy of iiJin), Bijules Bones Bar Ring and Skova Design Serpent Three Finger Ring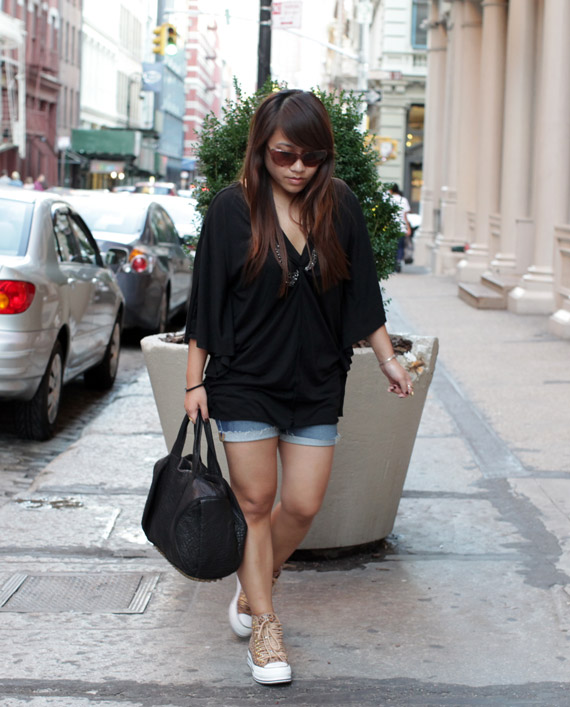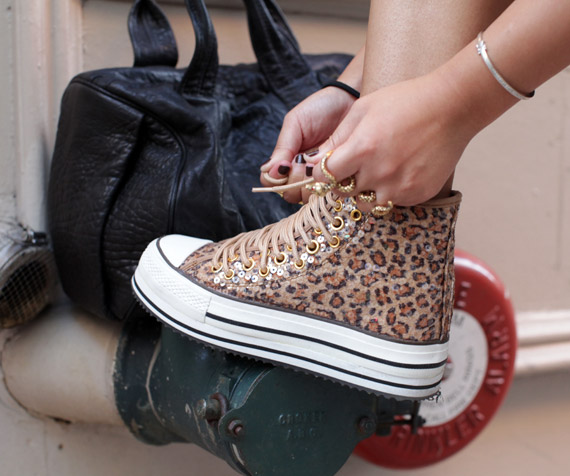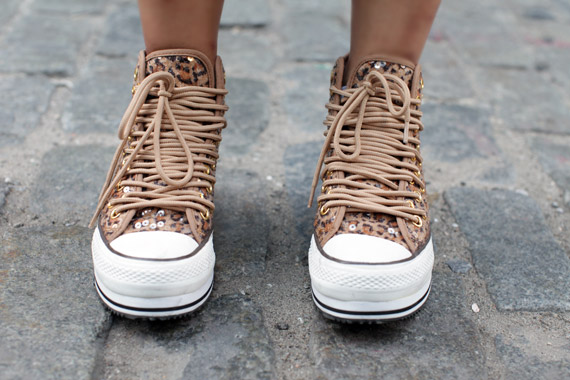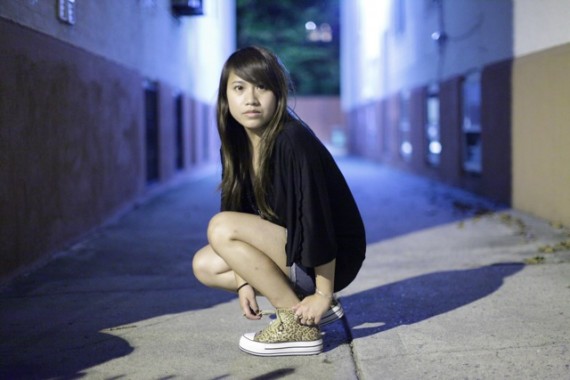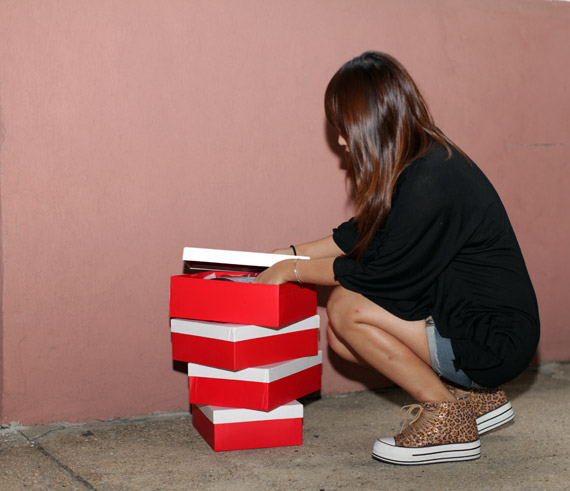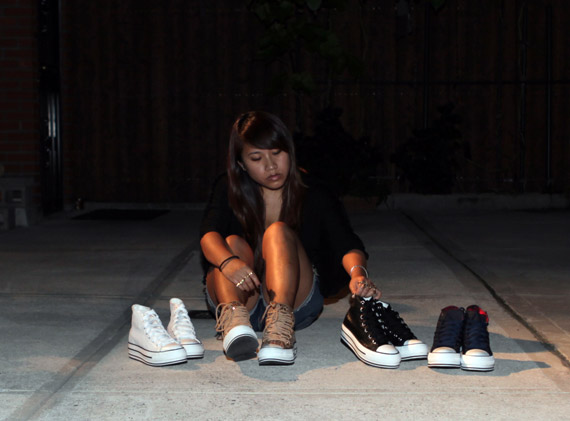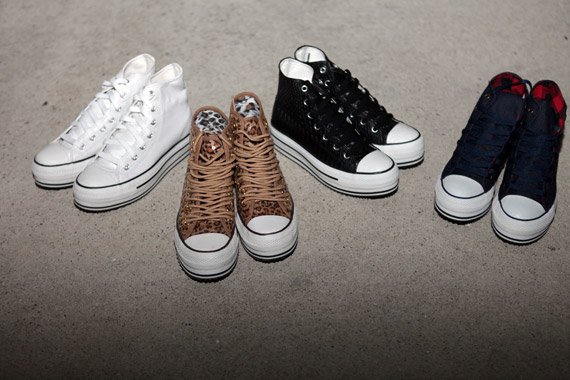 iiJin Sneakers are available at:
iiJin Store – Shop No. 119, Lee Garden II, Causeway Bay, HK
Harvey Nichols – Landmark, Central
Seibu – Pacific Place, Admiralty + Langham Place, Mong Kok
New Yaohan Department Store, Macau
J Marquise Showroom – 250 West 39th Street, Suite 506, NYC
$100.0 BUY IT NOW 0hr 0mins

$44.95 BUY IT NOW 0hr 0mins

$49.99 BUY IT NOW 0hr 0mins

$40.0 BUY IT NOW 0hr 1mins

$85.0 BUY IT NOW 0hr 1mins

$19.6 BUY IT NOW 0hr 1mins

$53.99 BUY IT NOW 0hr 2mins

$15.3 BUY IT NOW 0hr 2mins
disclaimer
Categories: fashion kicks outfits shoes
Tags: