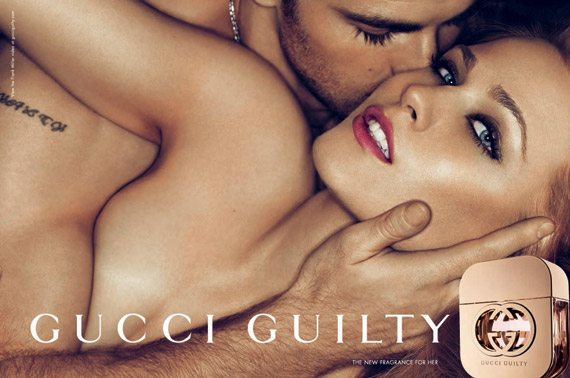 A couple of weeks ago I posted about Gucci's new fragrance for her, Gucci Guilty, and a 30-second trailer of Frank Miller's film for the fragrance. The ad campaign featuring Evan Rachel Wood and Chris Evans was shot by fashion photographers Mert & Marcus, super sexy! And fyi, I learned that all the tattoos in the film and campaign on Evan Rachel Wood are all hers, love that they didn't airbrush it out! The full 60-second commercial will air September 12th during the MTV Video Music Awards which you can win free tickets to to attend (click here for more info).
Gucci Guilty is a warm yet striking oriental floral with hedonism at its heart. The scent seizes the attention with a flamboyant opening born of the natural rush that is mandarin – imbued with a modish transparency – shimmering alongside an audacious fist of pink pepper. The middle notes are an alluring concoction of heady lilac and geranium, laced with the succulent tactility of peach – all velvet femininity with a beguiling hint of provocation. The patchouli that is the hallmark of Gucci fragrances here conveys a message of strength, while the voluptuousness of amber suggests deep femininity. Frida Gianinni observes, "What we have created in Gucci Guilty is something hypnotic."
Last week I got a sneak preview of the Gucci Guilty fragrance and learned that Gucci creative director Frida Giannini was inspired by Barbara Streisand's 'Guilty' song when it played on her car radio, hence the name. Not only do I love the name and Frank Miller's film, the packaging is pretty amazing too. The box is sleek black with printed gold interlocking Gs, simple and to the point (and they get extra points because they're nitro:licious colors too ha!). And the flacon is a fusion of muted gold metal and glass with its signature interlocking Gs as the window.
Gucci Guilty will launch nationwide at department stores in mid-September with a collection of Eau de Toilette, Body Lotion, Shower Gel and Body Shimmer.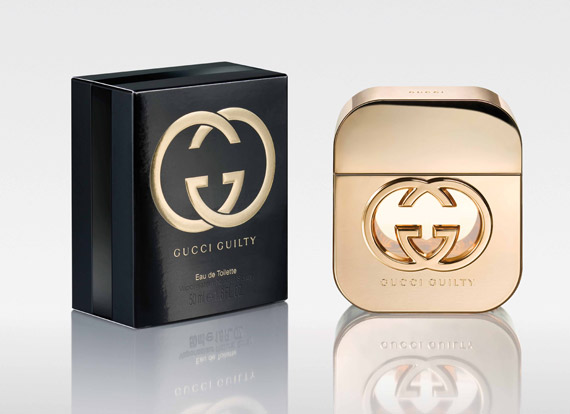 $250.0 BUY IT NOW 0hr 0mins

$289.0 BUY IT NOW 0hr 0mins

$310.0 BUY IT NOW 0hr 0mins

$310.0 BUY IT NOW 0hr 0mins

$235.0 0 bids 0hr 0mins

$450.0 BUY IT NOW 0hr 1mins

$199.99 BUY IT NOW 0hr 1mins

$17.99 BUY IT NOW 0hr 1mins
disclaimer
Categories: beauty celebrities fashion
Tags: