I just received an email from my reader, Michelle Baba, an LA-based graphic designer/artist that made this pair of amazing glass mirror pumps
. Michelle handmade these using hundreds of glass mirror rounds and rhinestones, talk about a creative DIY project- these are crazy!
If you're a size 6 and want a pair of these one-of-a-kind shoes and can splurge, snap it up on eBay
. Michelle said, "I actually put them up for sale on eBay
to see what people would value them at, mostly because I'd love to be able to sell them and use that money to make more designs." I wish I was in LA to try these on or even take an outfit picture with these, they're hot! Hope you come up with more great designs!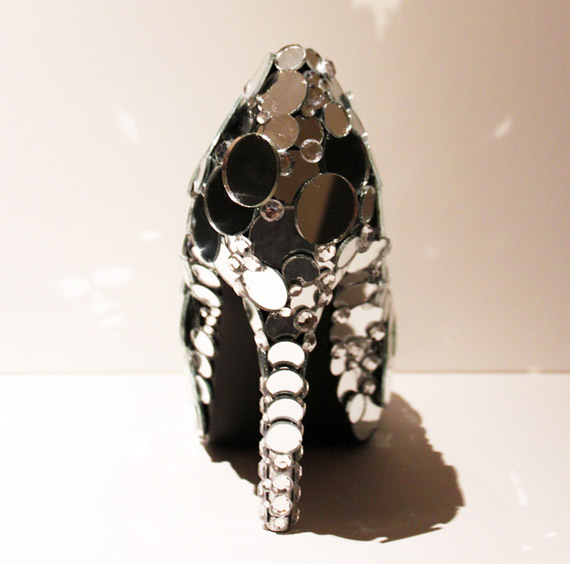 Categories: diy fashion shoes shopping
Tags: