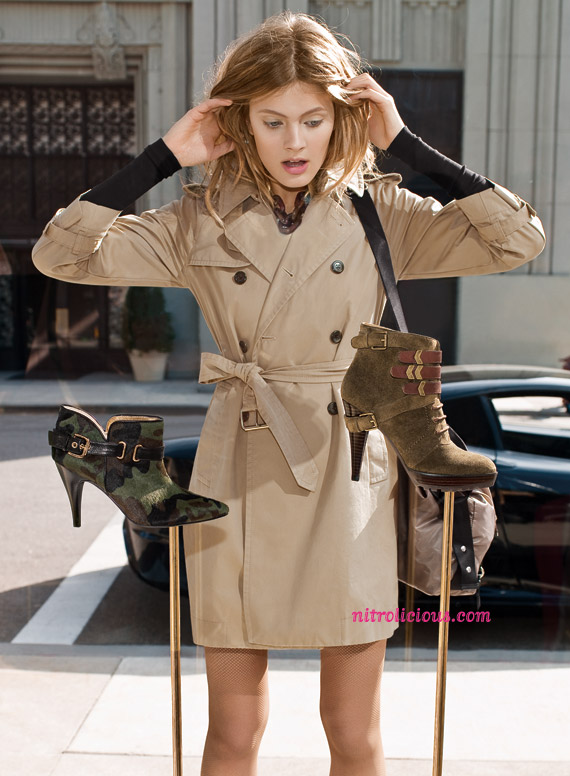 Photos courtesy of Nine West
When I was up at Nine West's showroom last week I spotted their new Fall 2010 ad campaign and loved it. It is so me, when I pass by a store and spot hot shoes that is probably how I look like too. The campaign was shot by Cliff Watts and the story behind it is that Nine West wanted to bring the emotion of every girl's obsession with shoes to life. They want their customer to be able to relate to the campaign as it embodies her love of shoes and fashion. The shoes featured above are SAPPHEIR (camo bootie) and DONLEY (olive bootie with buckle), def need to get the DONLEY when it releases!
Also if you want behind-the-scenes video featuring the Crimes of Fashion storyline, Constance speaking about the shoot, or the Building of the set, check them out here.

FELICITA (top row), HOTFUZZ (middle row), HEELSUP (bottom row left), TIMEPIECE (bottom row right)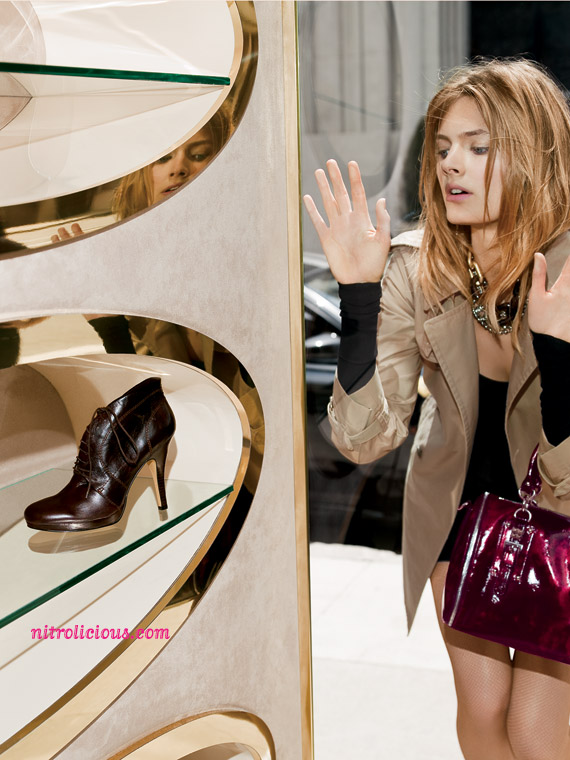 TRIXXY
$7.99 BUY IT NOW 0hr 0mins

$25.0 BUY IT NOW 0hr 1mins

$29.0 BUY IT NOW 0hr 1mins

$6.5 0 bids 0hr 1mins

$20.0 BUY IT NOW 0hr 1mins

$34.99 BUY IT NOW 0hr 2mins

$15.75 BUY IT NOW 0hr 2mins

$20.0 BUY IT NOW 0hr 2mins
disclaimer
Tags: