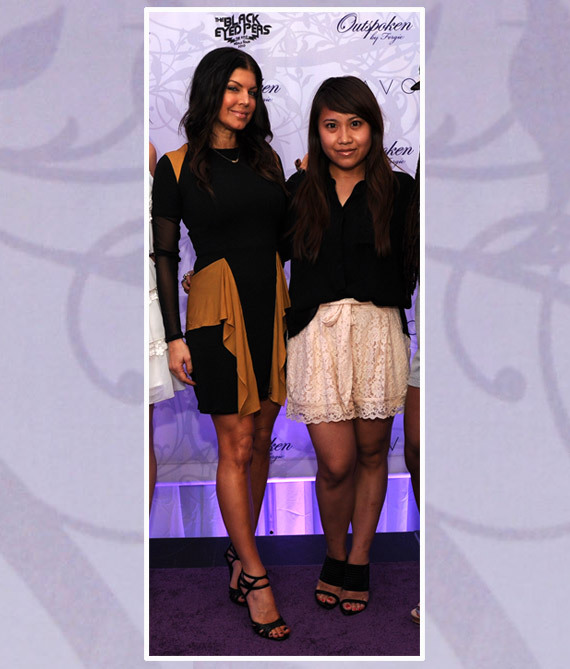 On Wednesday night, AVON invited me to an intimate VIP pre-party to meet Fergie for the upcoming launch of her new fragrance, Outspoken, followed by the Black Eyed Peas concert. At the VIP pre-party Fergie talked about her new fragrance and took pictures with guests. "From my music to my wardrobe, my style is all about speaking up and making a statement," explains Fergie. "That's why my first-ever fragrance exudes independence—Outspoken definitely turns heads, but it also lets your true personality shine through." I'm not going to lie, it was pretty amazing to meet Fergie before her concert.
Outspoken is "for the woman who needs no introduction." The fragrance was inspired by the "multi-talented star's spontaneous attitude and belief in herself, Outspoken by Fergie is a bold Floral Fruity fragrance with a raw, sexy, unexpected edge." The alluring notes include: top notes of Star Fruit, Iced Berry, Wild Saffron; heart notes of Tuberose Absolute, Midnight Jasmine, Passion Flower; and base notes of Racy Black Leather, Raw Ebony Wood, Smoky Vetiver. Outspoken is housed in a glam translucent black bottle topped with a cap inspired by the luxurious décor in Fergie's bridal suite on her wedding day. Available starting September 2010 for $28.
After meeting with Fergie, I got seated for the Black Eyed Peas concert with T-Pain opening. The concert was pretty amazing, I had a great time. Many thanks to AVON for everything. Check out the pics after the jump…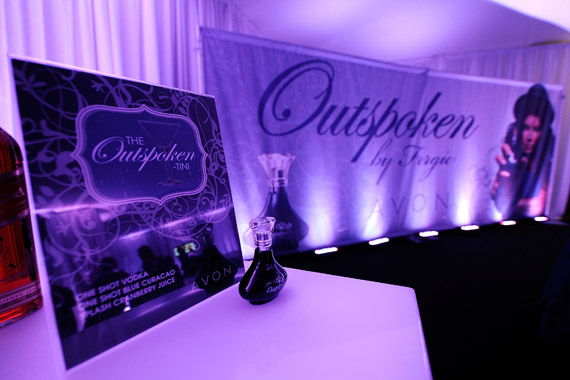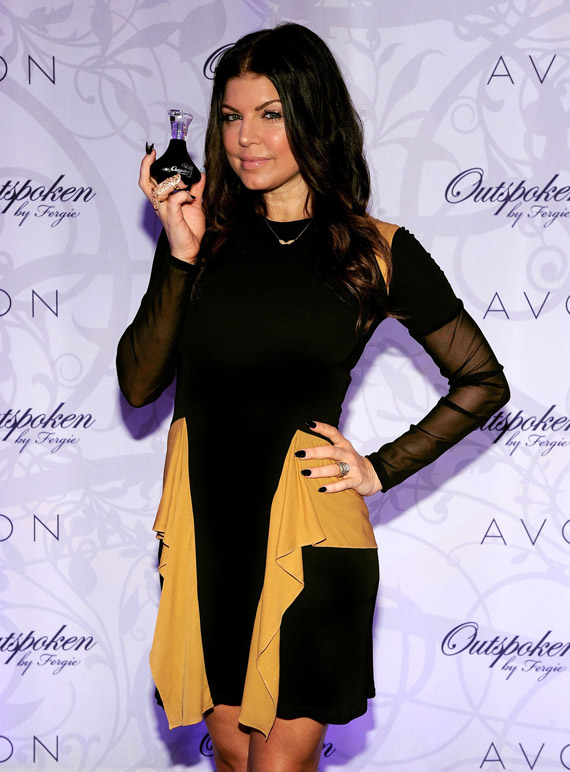 Fergie and the bloggers…sorry I only know Yuli (MyItThings.com)…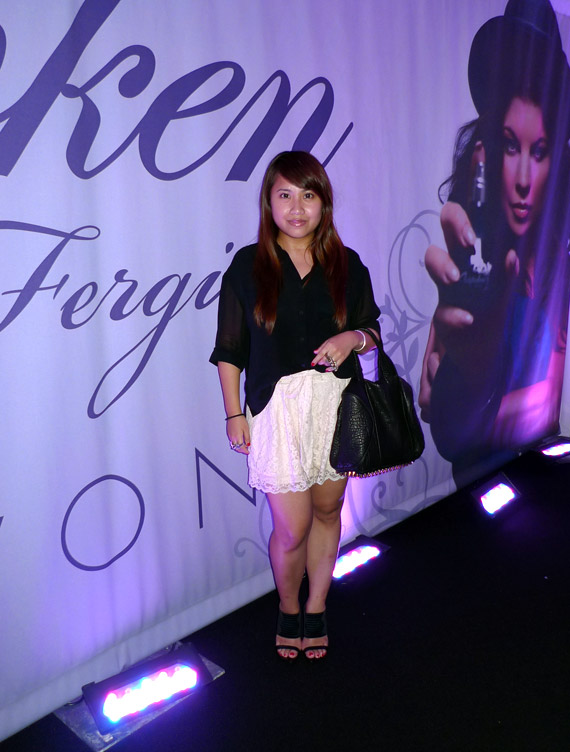 Outfit: Shipley & Halmos Silk Top, H&M Lace Shorts (courtesy of H&M), Alexander Wang Eliza Cut-Out Wedge and Alexander Wang Rocco Duffel

Love my new wedges from GILT.com, they kinda remind me of the Martin Margiela Wedges I have from a couple years ago. As you can see, I still have mosquito bites on my legs…ack!
Categories: beauty celebrities entertainment/events fashion outfits
Tags: