Photos courtesy of Tory Burch
"Because our collection's roots are in American sportswear, denim has always been something I wanted to do—and wanted to do right. We have created a range of looks, from the classics to more fashion-forward styles, and paid close attention to fit and comfort," says Chairman Tory Burch.
On Tuesday, Tory Burch invited some bloggers to her Meatpacking District store to play dress-up for the launch of the Denim Collection for Fall 2010. I got to style a look to go with the new denim, paired the dark rinse skinny jean legging with a short sleeved striped top, denim vest, bold gold accessories, backpack and sunnies (pictured above). If you like "my look", you can vote for me on Tory Burch's Facebook page. To vote, click on THE LATEST TAB and under BLOGGER STYLES you can CAST YOUR VOTE for nitro:licious (thanks in advance ;P). At the end of the styling session, all the bloggers got to choose their favorite pair of denim for themselves. I went with the dark rinse skinny jean legging that the model was wearing which goes with basically anything.
The collection consists of jeans, skirts, shirts, jackets and corduroys, and features multiple fits and wash details. Jean fits include Super Skinny, Straight Leg, Legging, Tomboy, Trouser and Classic Tory Boot. It also includes novelty prints inspired by Tory's travels and which are shown on a variety of looks. Details include leather tabs, gold logo buttons and the double logo subtly embroidered on back pockets. Details like distressing, whiskers and frays are all hand-done. Retail prices range from $165 for skirts and to $425 for jackets constructed from mixed material.

Close-up of "my look"…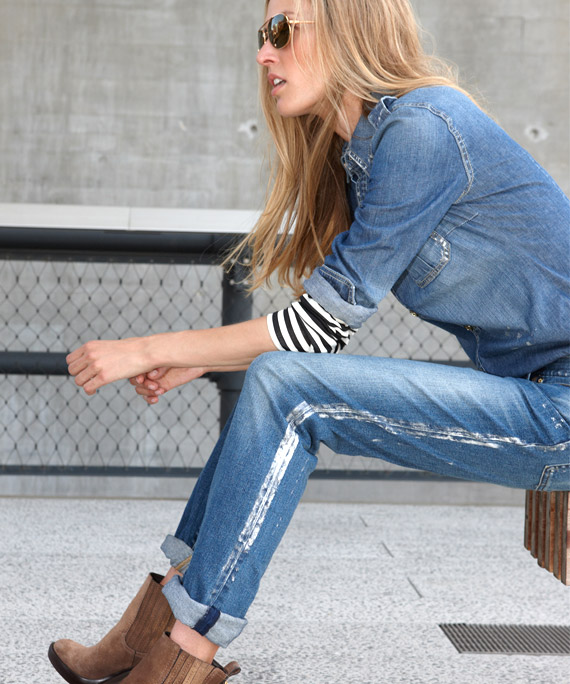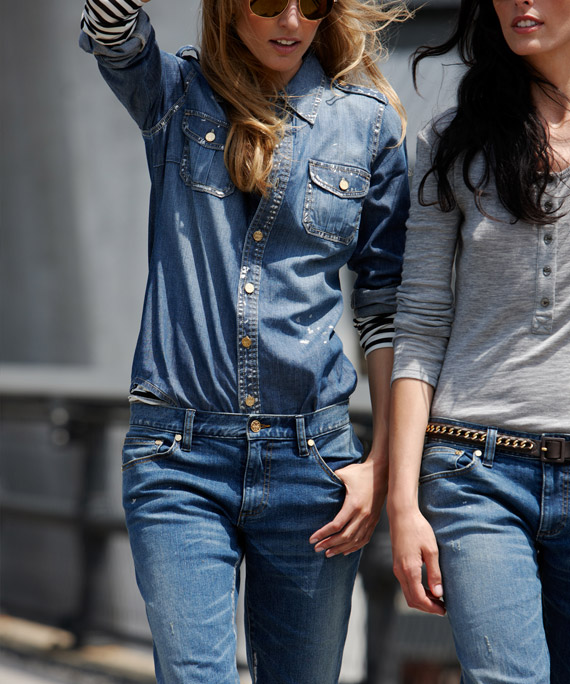 Tags: