I'm sure by now some of you guys have read that MAC Cosmetics partnered with Rodarte to launch a limited edition color cosmetics collection for fall 2010. The collection was inspired by Rodarte's fall 2010 show, one of the nail polish named Juarez, after a town in Mexico, has sparked controversy because there are violence against women taking place in Juarez. MAC is sorry to have "offended their consumers and fans, and committed to donating $100,000 to a non-profit organization that has a proven, successful track-record helping women in need and that can directly improve the lives of women in Juarez in a meaningful way." Plus they will be changing the name of the collection. You can read all about it on Temptalia.
The collection is slated to release in the US on September 15th, here's the first look. Stay tuned for more updates on the collection…
Will you buy the collection?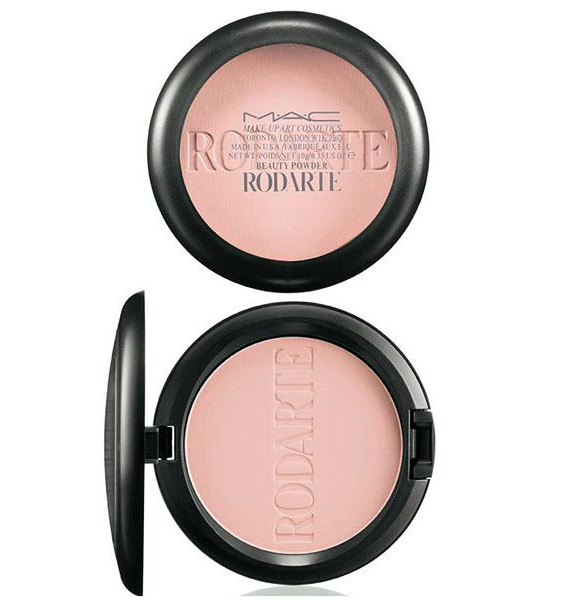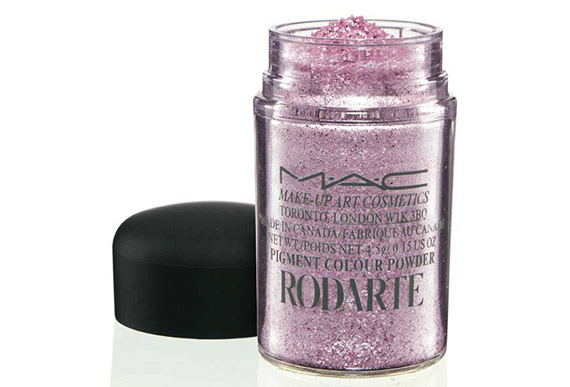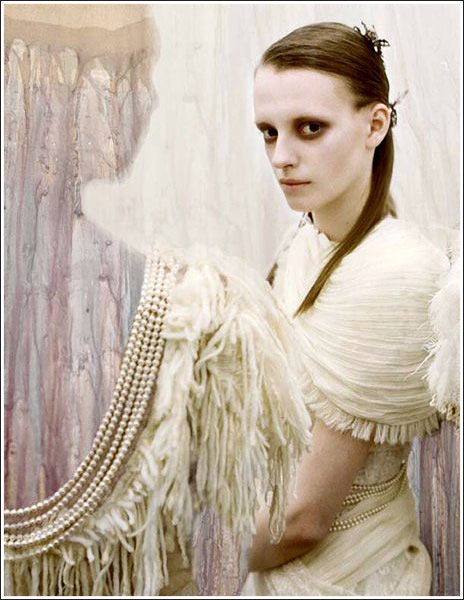 Names of the products are subject to change…
Lipstick ($14.00 U.S. / $16.50 CDN)
Ghost Town Sheer white with white, gold and green pearlized pigment (Frost) (Limited Edition)
Rose State Mid-tone blue pink (Lustre) (Limited Edition)
Sleepless Light grey taupe (Frost) (Limited Edition)
Lipglass ($18.00 U.S. / $21.50 CDN)
Rodarte Pale creamy pink with layers of sparkling white, mint, and pink (Limited Edition)
del Norte Light creamy violet with layers of sheer sparkling taupe, pink and grey (Limited Edition)
Lip Erase ($16.00 U.S. / $19.00 CDN)
Pale Flesh tone NC 27 Shade (Matte) (PRO)
Mineralize Eyeshadow ($19.50 U.S. / $23.50 CDN)
Bordertown Black with red, pale blue, and silver veining (Frost) (Limited Edition)
Sleepwalker Beige with copper, pale blue and pale pink veining (Frost) (Limited Edition)
Pigment ($19.50 U.S. / $23.50 CDN)
White Gold White pearl with gold duochrome (PRO)
Kitschmas Shimmering pink/mauve (Permanent)
Mauvement Cool taupe with gold pearl (Limited Edition) (Repromote from Rushmetal, Overrich)
Badlands Mid-tone shimmer beige brown (Limited Edition)
Chromographic Pencil ($14.50 U.S. / $17.50 CDN)
NW25/NC30 Flesh tone NW25/NC30 shade (Matte) (PRO)
Beauty Powder ($25.00 U.S. / $30.00 CDN)
Softly Drifting Pale neutral white-ish pink with soft gold pearl (Limited Edition)
Blush ($18.50 U.S./$22.00 CDN)
Quinceanera Shimmery mid-tone blue pink (Limited Edition)
Nail Lacquer ($12.00 U.S. / $14.50 CDN)
Juarez Bright opal pink (Frost) (Limited Edition)
Factory Light opal mint (Frost) (Limited Edition)
Tags: