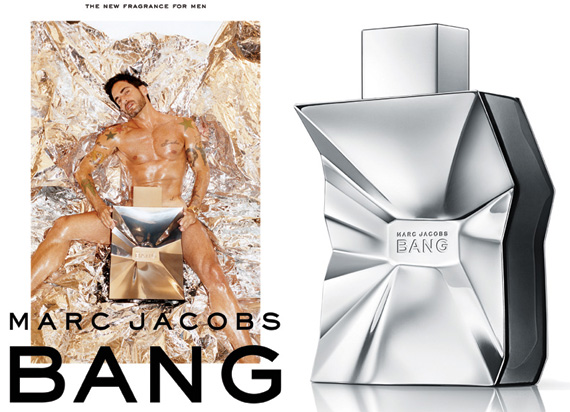 Sponsored Post
You guys should already know how I feel about Marc Jacobs, he is one fine man and an amazing designer. I'm quite excited about the launch of his new men's fragrance, BANG, the name is on point…seriously. Marc Jacobs appears in his own ad campaign for the first time, lying naked on a silver Mylar bed with only an oversize bottle of BANG covering his private parts. SEXXXXY! The ad campaign was shot by Juergen Teller. "Once I agreed to be the model, I couldn't see what I would wear to express this. We tried it with clothes, but it didn't work. Then Juergen [Teller, who shot the campaign] had the idea for the silver Mylar, and it all came together. The silver Mylar also gives it that flash, that bang," Marc Jacobs told WWD. The scent was developed at Givaudan in collaboration with Ann Gottlieb, has top notes of black, pink and white peppercorns, a heart of primal masculine woods and a drydown of hypnotic elemi resinoid, aromatic benzoin, vetiver, white moss and patchouli. The bottle is super chic too! Why Bang? The name came to Jacobs many years ago when he was in the gym, "as a word, it has so many connotations, including a sexual connotation." Gotta love it!
A couple days ago BANG's Facebook page launched and today, July 30th, a new game "Bang You're It" goes live to coincide with the release of the fragrance. This may be another game you're going to be addicted to, I have many friends playing Facebook games all night long. The game is all about "banging" each other, you can "bang" your friend's profile pictures and get "banged" in return in order to rack up points. By "banging" someone, you are essentially "banging" their profile picture with the same impacted look as the "BANG" fragrance bottle. The more "bangs", the more points. To get even more points, get "banged" by people from other countries and after midnight. Each time a users' profile is "banged," there's the option to share it via their Facebook wall for all to see and to spread the word about who is interested in them and vice versa. There's always perks to games, one "bang" player will be chosen at random daily to win a selection of stylish prizes, including Marc Jacobs BANG fragrance, clothing, or even a trip to NYC to attend the Marc Jacobs Fashion show!
I want to attend the MJ fashion show, I need to start "banging" and get "banged" like ASAP! GET BANGING…
Note: Per FTC guidelines, I'm supposed to let you know that I was contacted by Marc Jacobs Fragrances with a sponsored content opportunity.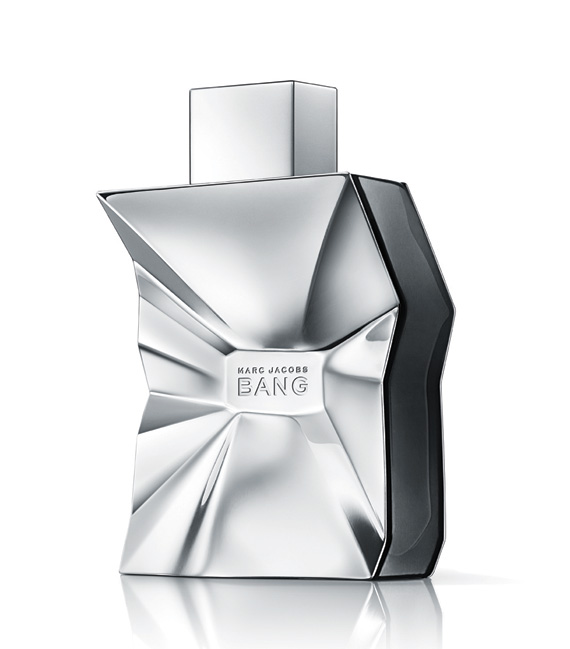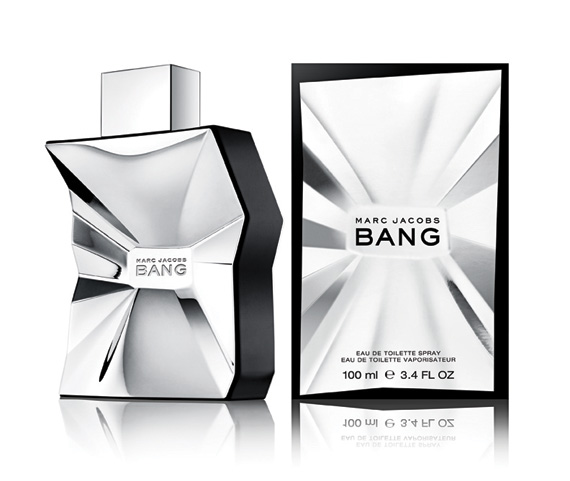 Categories: beauty fashion mens
Tags: