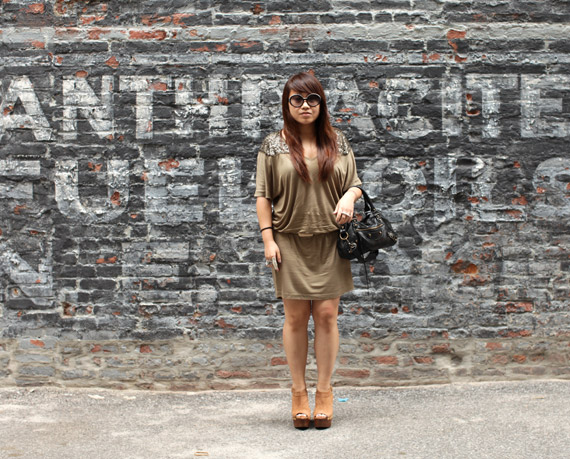 On the first day back to NYC from my Asia/Italy trip I was craving for some Texas barbecue, went to Hill County with B and satisfied the craving! I was bummed that I forgot to bring my Steve Madden 'Warrick' Wedge on my trip so I had to wear them as soon as I got back. Love the wedge and they're super comfy! Afterward went by his office to check out my packages that accumulated while we were away, it was seriously an office full of packages. There were a ton of shoes that came which I did a group shot below, many thanks to everyone that sent over some goodies! It feels good to be back home.
Just in case you missed this, I'm giving away a Rebecca Minkoff MAB Mini Satchel. Enter here.
Outfit: H&M dress (courtesy of H&M), H&M belt, Balenciaga First Bag, Steve Madden 'Warrick' Wedge (courtesy of Steve Madden) and Chanel Sunglasses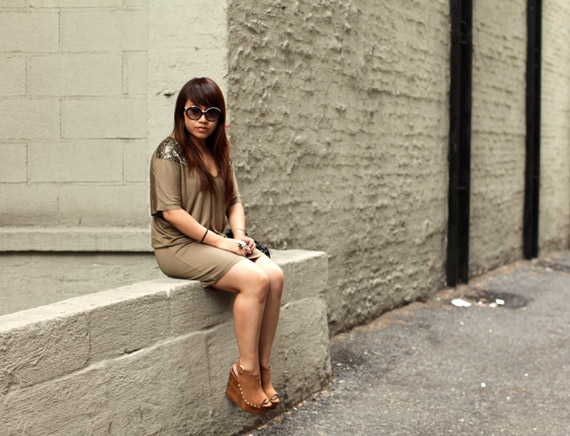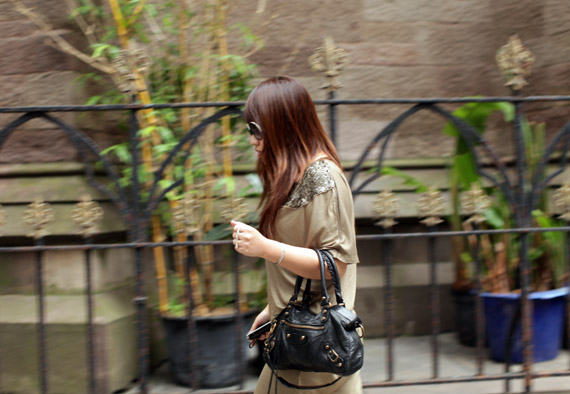 Many thanks to: Karmaloop, Tommy Hilfiger, Epiphany/Timberland, Evisu, Thierry Mugler, MAC Cosmetics, Nike, Kdia, Mango, Keds, Darkhorse and Vans…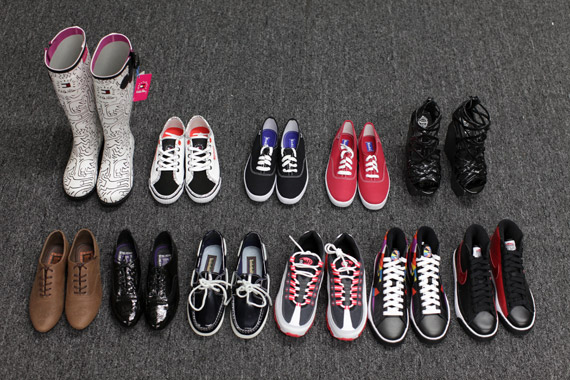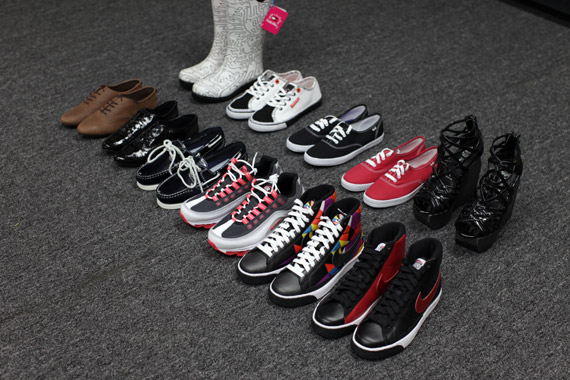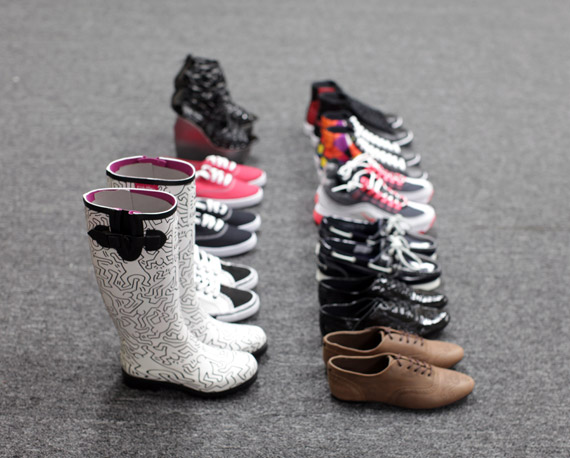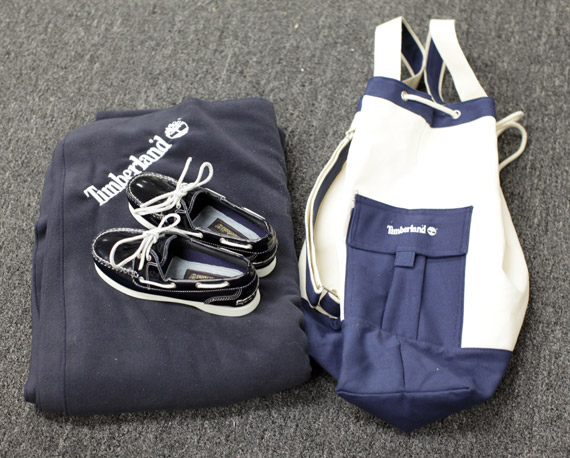 Pretty sweet package: Timberland Classic Amherst 2-Eyed Boat Shoes, carry-all bag and a premium blanket. Thanks to Timberland and Team Epiphany.
Categories: fashion outfits shoes
Tags: