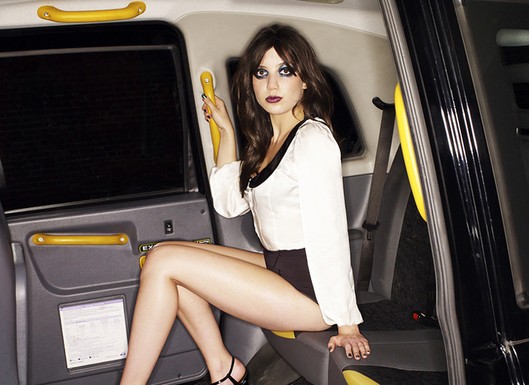 Earlier this month, I reported that Daisy Lowe will be launching a collection with French label Morgan. Now here's the first look from WWD at Daisy modeling some of the pieces with her friends,  the one-off Night Owl range consists of 15 pieces including both apparel and accessories with a selection of dresses, jewelery, footwear and bags. The collection is slated to launch on November 4th but it will only be available in France stores and online. Prices range from 25 euros, or $31, for a necklace to 349 euros, or $440, for a leather catsuit, with dresses priced at 79 to 125 euros, or $99 to $157.
"I love women with bigger bottoms and larger thighs," Lowe said in her throaty voice. "I think it's so sexy."
What's your thoughts on the first look?
Categories: celebrities fashion
Tags: