Last week, my friend Tricia and I went to the MAX FACTOR Vibrant Curve Effect Lip Gloss event at the Lan Kwai Fong Hotel. Before the event, we got our makeup done by MAX FACTOR and hair by kr+. As I said on Twitter, I'm still not used to looking at myself with makeup on, I kept telling the makeup artist to put less haha. The makeup artist used the Vibrant Curve Effect Lip Gloss on my lips, but can't remember which shade he used. The lip gloss is super glossy but not sticky and has a yummy watermelon scent to it, I really like it.
This is a new collection of high shine lip glosses which combine an unique applicator, exclusively designed by Max Factor Make-Up Artist Pat McGrath, and glossy vibrant shades, to leave your lips looking more curvaceous and fuller color and shine. The 'Shine Sculpt' applicator works with the lip gloss for even application and the new formula is shiny but low viscosity. There are 12 vibrant colors in the range, perfect for summer. Any of you guys tried this?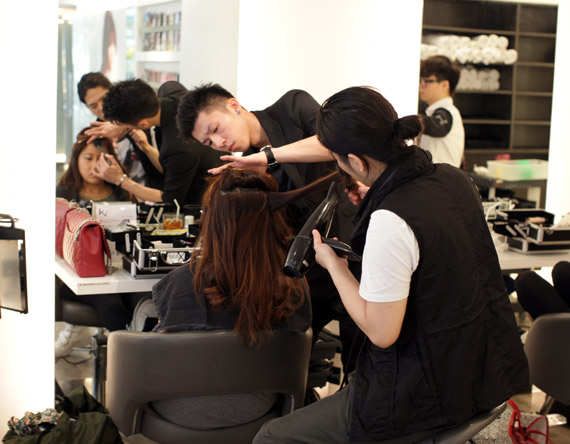 Outfit: Kate Moss Topshop Floral Dress and Jessica Simpson 'Dany' Platform Sandals (courtesy of JS)
Decided to go girlie that day since I know everyone will be in a dress, plus got this Kate Moss Topshop floral dress for years but never wore it haha!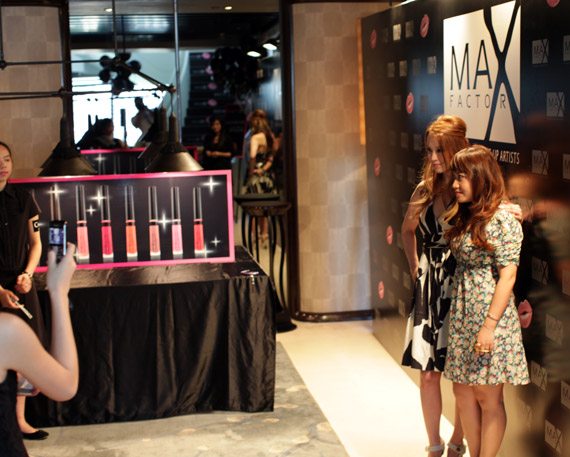 The first set of models modeling 4 shades of the lip glosses…
Categories: beauty celebrities entertainment/events fashion hong kong outfits travel
Tags: