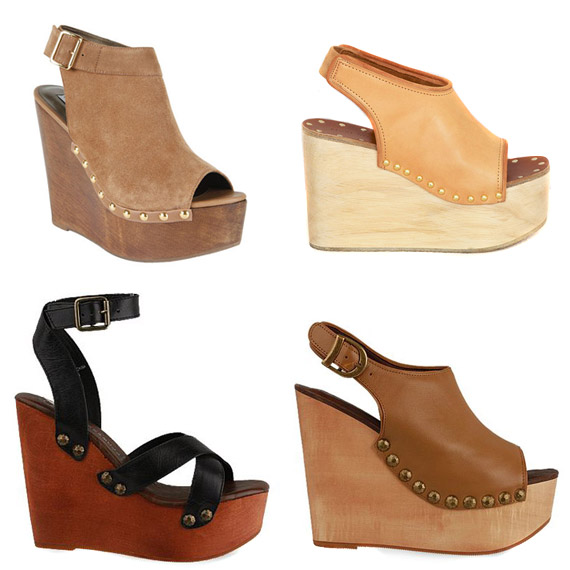 I've noticed that the Céline summer 2010 wooden wedges are really popular in Hong Kong amongst the celebrities and it's also one of the hottest items to knock-off this season. I first found out there were lots of knock-offs when Hilary Tsui told me at the JUICE HK ground floor opening, she was wearing the real ones (I've included a photo below) and her friend was wearing the knock-offs, it was seriously almost identical! I believe the Céline pairs goes for US$1000+ but they are so nice!
Everywhere I go, Causeway Bay, Tsim Sha Tsui and Mong Kok, I see the knock-offs for sale for HK$799 and they look super real! I wanted to take pictures to show you guys but they are strict about no photos at the shops. But sneaky me did get one photo with my BlackBerry and the funny thing is they used a picture of Hilary wearing the real ones against their knock-offs haha!
Of course in the US we have our own alternatives, if you love the Céline wooden wedges but is on a budget here are a few brands you can check out.
– Steve Madden "Warrick" Wedge, $149.95 (I have in tan suede, courtesy of Steve Madden)
– Jeffrey Campbell "Snick" Stud Wedge (karmaloop.com $105 & solestruck.com $119.95)
– Jeffrey Campbell "Miracle" Wedge (karmaloop.com $105 solestruck.com $119.95)
– Jeffrey Campbell "Snickers" Wedge, $119.95
Which alternative pair would you buy?
Céline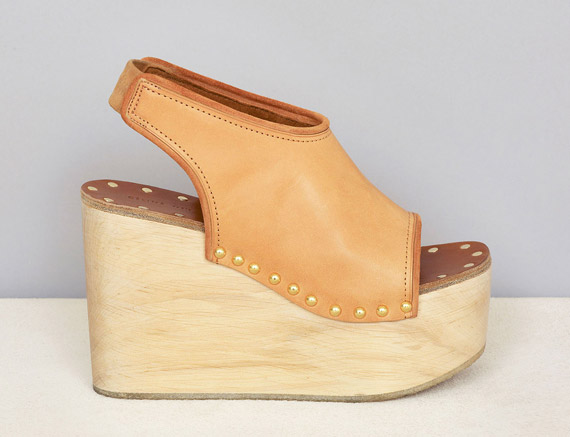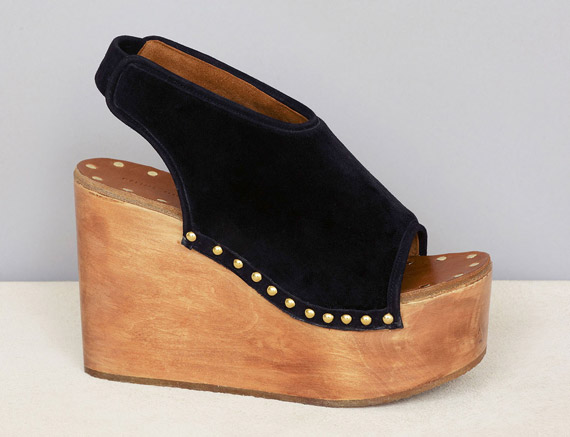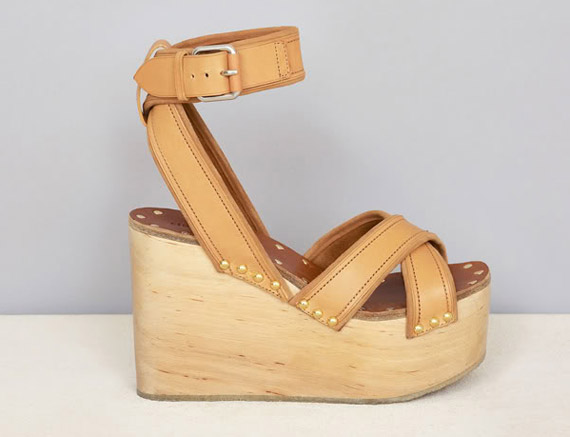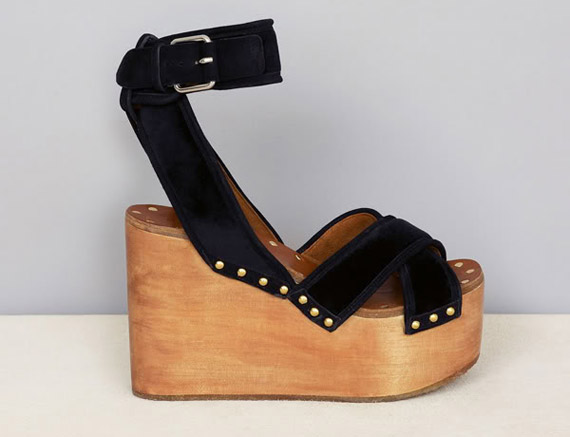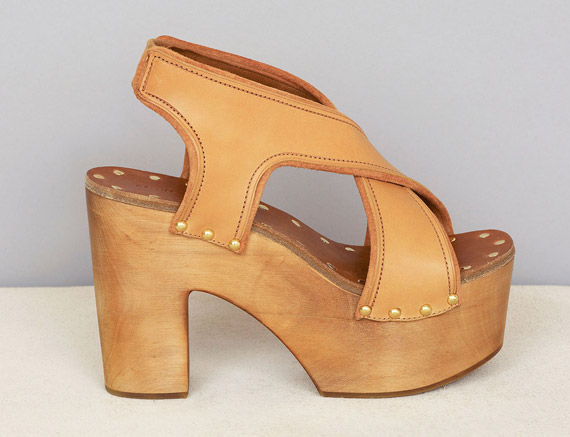 —-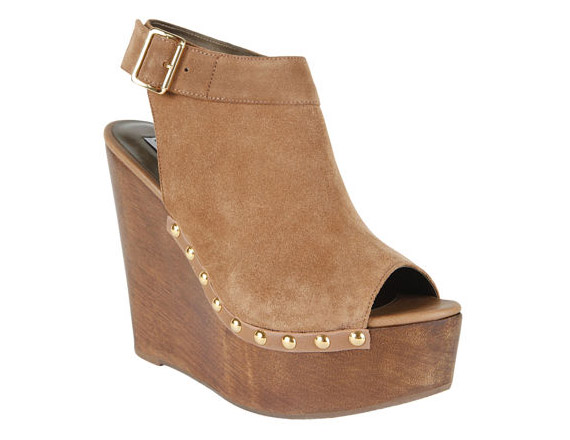 —-
Jeffrey Campbell "Snick" Stud Wedge (karmaloop.com $105.00 and solestruck.com $119.95)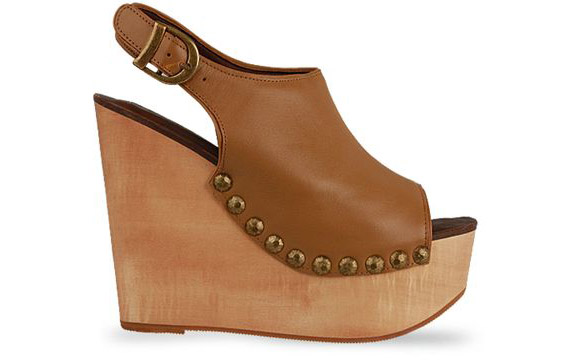 Jeffrey Campbell "Snickers" Wedge, $119.95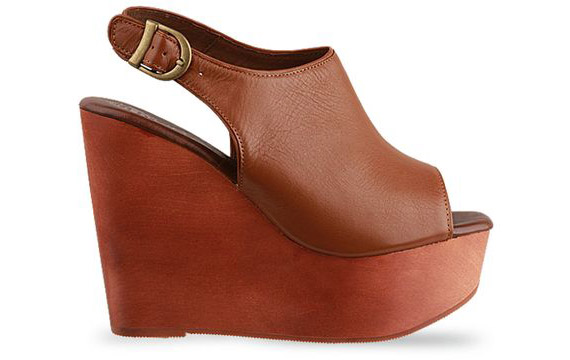 Jeffrey Campbell "Miracle" Wedge (karmaloop.com $105.00 and solestruck.com $119.95)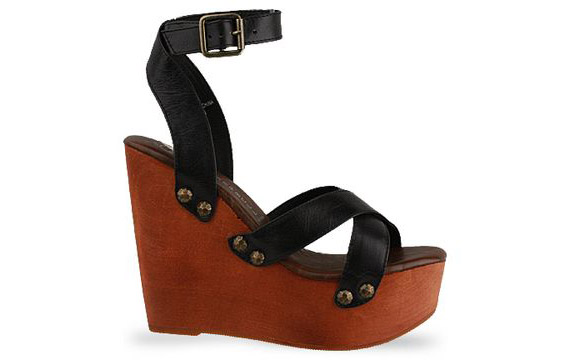 —-
Hong Kong local knock-off version, also available in the style Hilary is wearing in the picture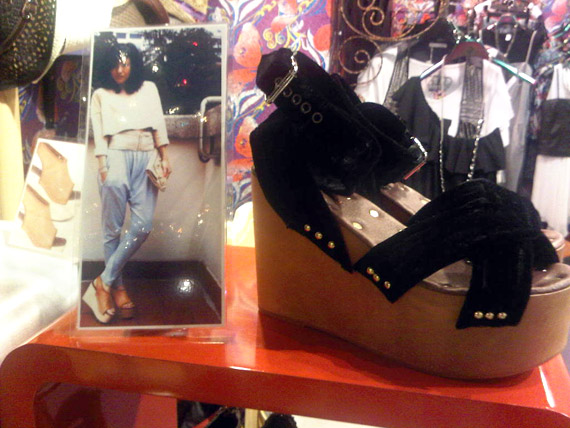 $50.0 BUY IT NOW 0hr 15mins

$39.99 BUY IT NOW 0hr 57mins

$35.0 BUY IT NOW 1hr 5mins

$27.0 BUY IT NOW 1hr 6mins

$36.0 BUY IT NOW 1hr 7mins

$40.81 BUY IT NOW 1hr 14mins

$65.0 BUY IT NOW 1hr 30mins

$27.4 BUY IT NOW 1hr 48mins
disclaimer
Categories: fashion hong kong shoes shopping
Tags: