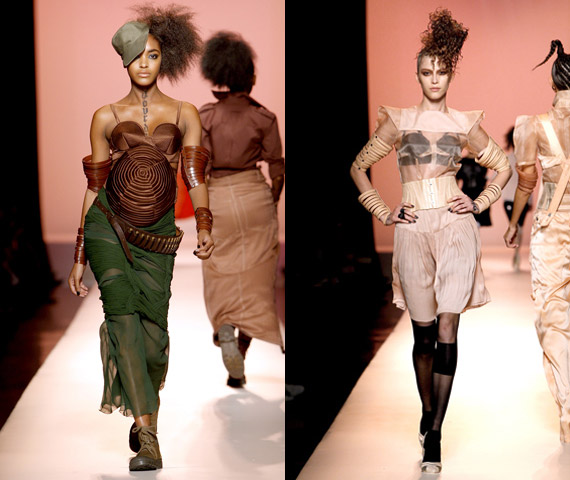 Photos: Style.com [JPG Spring 2010 RTW]
If you're one that love high-end lingerie, then you'll love this. According to WWD, Jean Paul Gaultier has designed a high-end lingerie range in collaboration with La Perla, scheduled to release in November. The collection consists of two limited edition garments, including a backstitch satin bra with a shoulder-strap motif, will feature in Gaultier's couture show on July 7th.
Ohhhh, can't wait to see!
$94.0 0 bids 0hr 1mins

$595.0 BUY IT NOW 0hr 5mins

$189.9 BUY IT NOW 0hr 9mins

$180.0 BUY IT NOW 0hr 9mins

$32.5 BUY IT NOW 0hr 16mins

$399.99 0 bids 0hr 18mins

$20.0 0 bids 0hr 26mins

$148.63 BUY IT NOW 0hr 33mins
disclaimer
Categories: fashion
Tags: