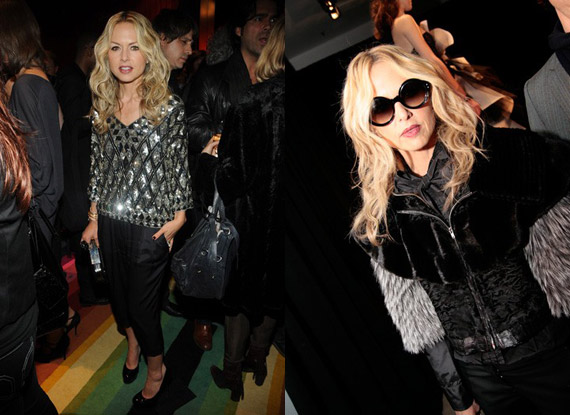 I've been slowly catching up with fashion news, been relaxing and spending some quality time with my grandparents! A much needed vacation from the 'city', it has been good.
I'm surprised Rachel Zoe took this long to launch her own fashion line, according to WWD The Rachel Zoe Collection, in partnership with with LF USA, will be a lifestyle brand — contemporary accessories, shoes and apparel, for now, with the possibility of home down the line — that will launch in better department stores, specialty stores and e-commerce worldwide for fall 2011. Zoe said nothing is designed just yet but expect to see "faux furs and incredible leather jackets and great trousers."
"Subconsciously or consciously, my whole final goal — I don't want to say final because that sounds very like it's the end — but I would say my ultimate dream scenario was to be on the design side," said Zoe.
I can't wait to see how the collection turn out, I like Rachel Zoe!
Categories: celebrities fashion
Tags: