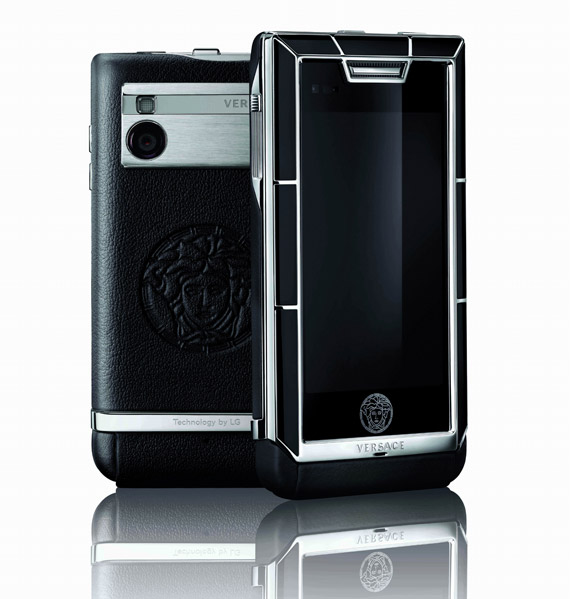 For a true fashionista nowadays, it's not just what you're wearing it's also what you're using. Many high fashion brands have already started collaborating with other companies in the respective fields to release special edition mobile phones and netbooks/laptops. The latest creation comes from the house of Versace, in collaboration with ModeLabs Group, Versace Unique is born, the first luxury touchscreen and full-featured multimedia creation slated to release early June 2010 at exclusive watch and fine jewelery networks and Versace flagship boutiques worldwide.
Versace Unique is hand-assembled in France, the face is constructed from pure high-tech ceramic or handmade lacquers delicately framed with an 18K yellow gold finish or 316L grade stainless steel inlay. The back is wrapped in the finest handcrafted leather, embossed with the Medusa head. According to the press release, the Versace Unique sapphire crystal screen is the largest single piece of this high-tech material ever produced for consumers. Impossible to scratch, smooth and receptive, it provides an ideal conductivity and precision control of the touchphone interface. Sounds pretty amazing, "impossible to scratch" that's a must for touchscreen!
All the beauty of the exterior aside, if the phone doesn't have advanced technology it's basically useless (for many of us). LG worked on the technology, Versace Unique handles all the duties of a phone featuring 3G network, e-mail, media player, 5-megapixel flash camera and netbook (I'd liked to check this out!). It also features unprecedented Dolby Mobile surround sound technology for high quality in ringtones, MP3 music files and video with 30 hours of playtime.
I've never used a LG phone before but that seems to be the number one choice of collaborator with the luxury brands, perhaps it's time I checked out one of their phones? What do you guys think of the luxury brand phones, would you get one? LG users, are the phones that good?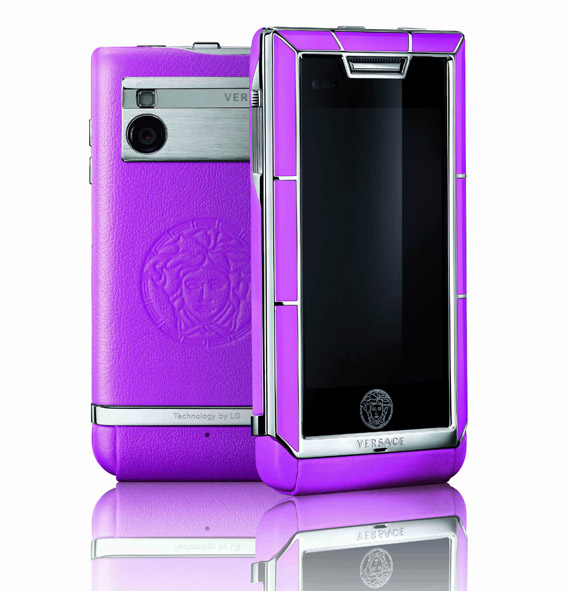 $38.5 BUY IT NOW 0hr 0mins

$329.9 BUY IT NOW 0hr 2mins

$63.95 BUY IT NOW 0hr 2mins

$389.9 BUY IT NOW 0hr 6mins

$700.0 0 bids 0hr 6mins

$380.0 0 bids 0hr 7mins

$109.99 BUY IT NOW 0hr 7mins

$129.0 BUY IT NOW 0hr 8mins
disclaimer
Tags: