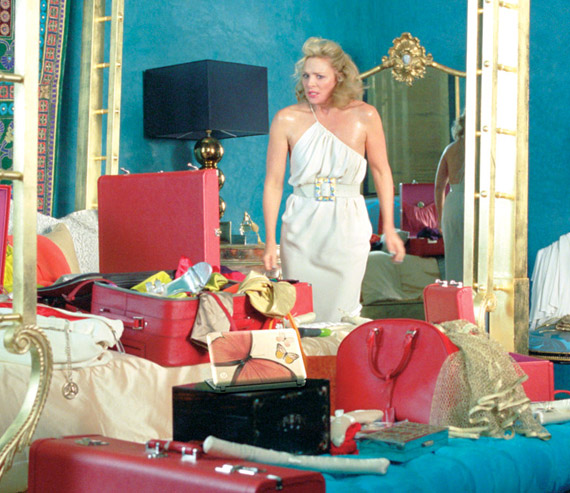 Some of you may have read previously that HP has teamed up with the new Sex and the City 2 movie where the movie will feature HP's hot spring line-up of new products, including: HP Mini 210 Vivienne Tam Edition, HP TouchSmart PCs and HP TouchSmart tm2 notebook PCs. So to celebrate the exciting new partnership, I teamed up with HP to giveaway a total of four (4) pre-screening NYC tickets to the movie on May 26th to two (2) lucky readers!
As you know Sex and the City 2 is about to hit the theaters on May 27th but with all the hype and anticipation of the movie we all know getting tickets will need to be done in advance and also waiting in line to get inside the theater to secure a good seat is inevitable! If you want the hookup on these tickets, it's easy to win it here!
How to win: Leave a comment on this post with a valid email address in the email field (winners will receive tickets via email) telling me what your favorite HP product is.
Optional: To double your chances on winning, hit up the Times Square haute spot (info below) and send a photo of yourself there to @nitro_licious.
Times Square Fair haute spot: There will be a Times Square Fair haute spot located at Broadway from 47th-57th Sts on May 23rd from 11am-6pm. Visitors can see a Sex and the City 2 themed closet, Sex and the City themed photo shoot, free giveaways, chance to check out the HP Spring Product Collection. I'll be there with my new TouchSmart tm2 tweeting and liveblogging! Come say hi!
Two (2) winners will be chosen at random from the entries to win two NYC (2) pre-screening tickets each (there are a total of four tickets). Pre-screening of the movie will be in NYC on May 26th at 7pm EST. Only tickets will be given to winners, you will need to find your own transportation there. Sponsored by HP.
Giveaway Starts: Thursday May 13, 2010 – Now
Giveaway Ends: Tuesday May 25, 2010 – 12pm EST [Giveaway has ended, stay tuned for winners!]
*Winners will be announced and emailed with pre-screening tickets.
UPDATE 05.26.2010: CONGRATS TO WINNERS VIXY AND SAM! PLEASE CHECK YOUR EMAILS FOR THE PRE-SCREENING TICKETS AND REPLY TO ME TO LET ME KNOW YOU'VE GOT THE TICKETS BY 3PM EST OR YOUR TICKETS WILL BE SENT TO ANOTHER WINNER. ENJOY!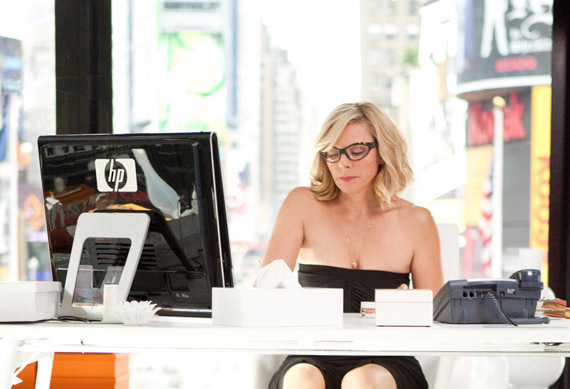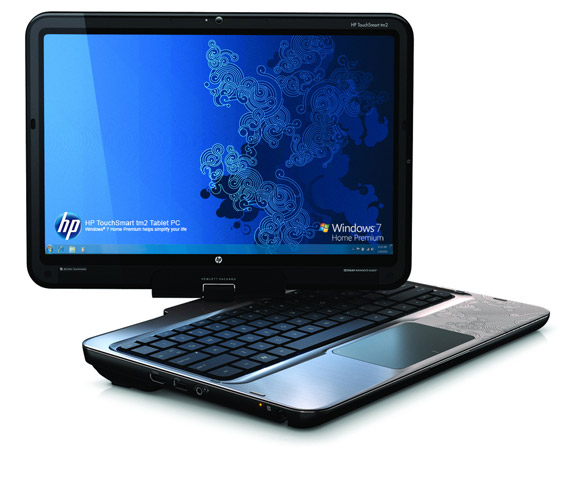 Technology for the digital fashionista is now available in the HP 2010 Spring Collection. The sleek HP TouchSmart 600 PC and HP TouchSmart tm2 notebook features touch-enabled apps like Hulu, Twitter and Skype. The stylish HP Vivienne Tam Mini and HP Envy 15. Microsoft Windows 7, which ships on all of the systems, helps simplify your life with features like Jumplists, Shake, Snap, and Pin. Fan HP on Facebook for more deals and news!
Categories: celebrities contest/giveaway fashion gadgets movies
Tags: