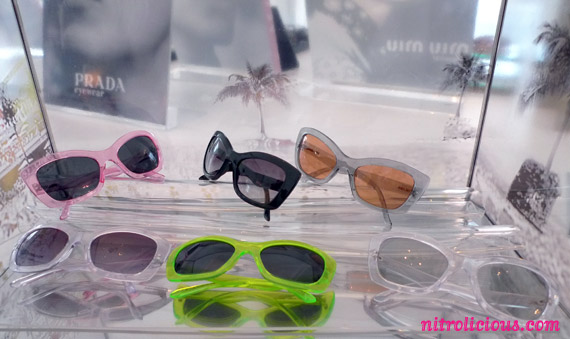 I fell in love with Prada's Spring/Summer 2010 ad campaign when I first saw it in January, the Plexiglas shoes and matching cat eye sunglasses are perfect. Then I forgot about it until I previewed the Postcards Sunglasses collection at Luxottica's press preview last week.  "Postcards Sunglasses are postcards dedicated by Prada to a number of holiday resorts that have always been big favorites with city dwellers." The sunglasses are made of transparent injected material and consists of six colors inspired by:
• Milan: green sunglasses dedicated to Forte dei Marmi.
• Los Angeles: light pink sunglasses dedicated to Santa Monica.
• Manhattan: transparent sunglasses with pink lenses dedicated to Montauk.
• Paris: transparent sunglasses with light grey lenses, dedicated to Biarritz.
• London: transparent grey sunglasses with orange lenses, dedicated to Cornwall.
• Lisbon: matte black sunglasses with black lenses dedicated to Setùbal.
Love the collection, definitely got me excited about Prada again! Postcards Sunglasses will be available at Sunglass Hut starting in June 2010.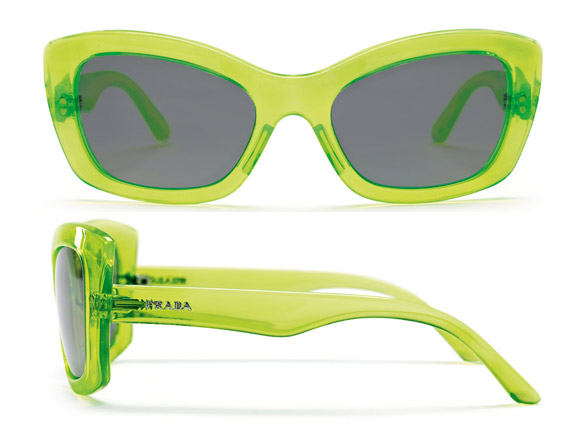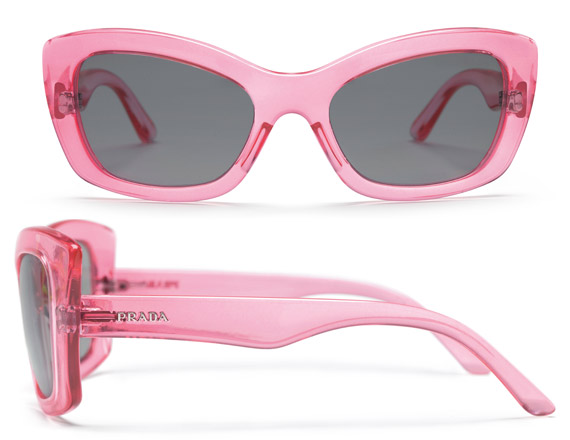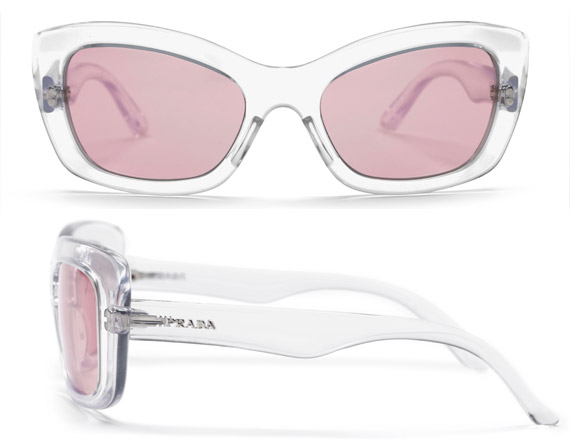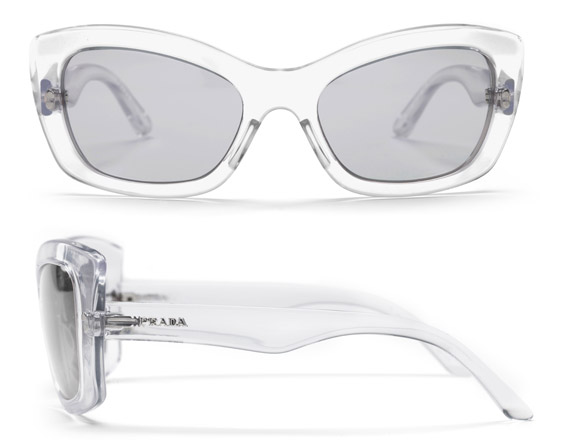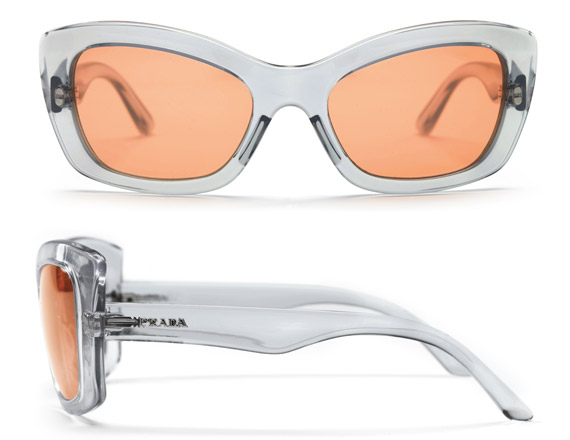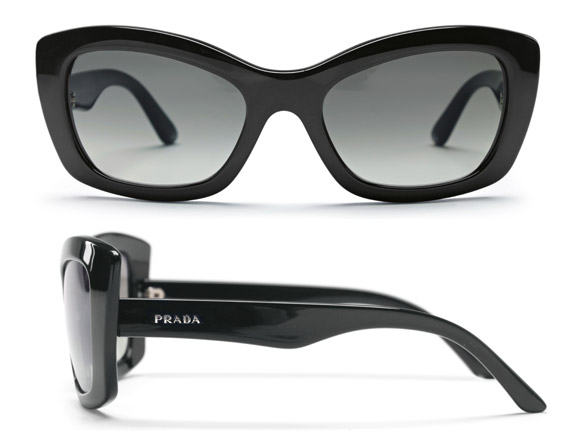 Categories: fashion jewelry/accessories sunglasses
Tags: