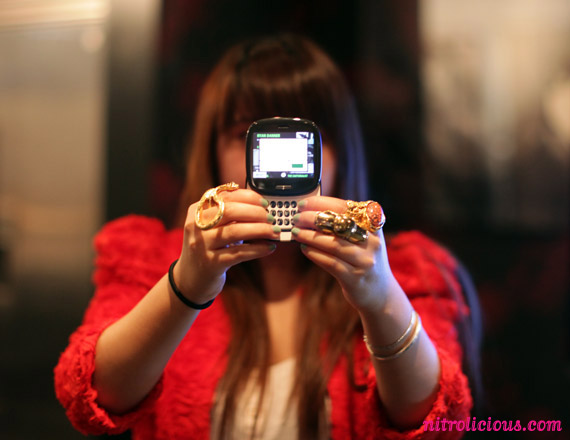 For those that follow my Twitter and retrogurl.com you've already got a sneak peek of the new Windows phone, Microsoft KIN, on Monday night. At the launch event, Microsoft unveiled two new KIN models for those that are socially obsessed, which is most of us nowadays. Move over Sidekick, this new KIN phone feature a touch screen AND a full slide-out QWERTY keyboard which helps keep you in the loop with a tap of your finger and delivers the latest updates in real time from the most popular social networking places including Twitter, Facebook, Myspace and RSS feeds to your favorite blogs. Designed for those with active social sharing lifestyles, this is the perfect device to streamline the sharing of photos, links, likes, gossip, and your life to your friends and family from anywhere. And also, as a blogger this phone will def make my life easier to connect with my readers!
For those of you that take pictures of your outfits or everything and anything on a daily basis, the 5.0 megapixel (KIN ONE) and 8.0 megapixel (KIN TWO) camera is one of the best features and to me one of the most important, the KIN TWO also has HD video recording, hello! And to top that you have bottomless storage, all photos are automatically uploaded in your 'Studio' or your online account for lifetime storage and safe keeping. No more deleting photos or keeping old phones/memory sticks to save your memories.
Music is also a big deal for me, KIN offers the full Zune experience, enabling access to over 8 million songs. With Zune Pass (which you'll get to try out right away), you can download unlimited songs for $15 per month and even if you discontinue your service, you get to keep 10 songs per month forever. Seriously, one less thing to carry in my super heavy bag. These are seriously fun phones, I can't wait to get my hands on one to play with!
I love the shape of the KIN ONE, which reminds me of a compact mirror, it's so small and cute. But I'd personally get the KIN TWO which has a larger screen, more memory, a higher resolution camera, and the ability to record HD video. I'm planning to go to Asia this year and I just found out that Microsoft is sending a girl named Rosa on a journey through her social network to find out who her "real friends" are (see video teasers here). I want to be sent on a journey too, but not to find my "real friends" lol! KIN, you should come with me to Asia and help me document my journey of shopping, eating, parties and meeting new people. 🙂
KIN will be exclusively available from Verizon Wireless in the U.S. beginning in May and from Vodafone this Autumn in Germany, Italy, Spain and the United Kingdom. To learn more about the phone, check out KIN.com.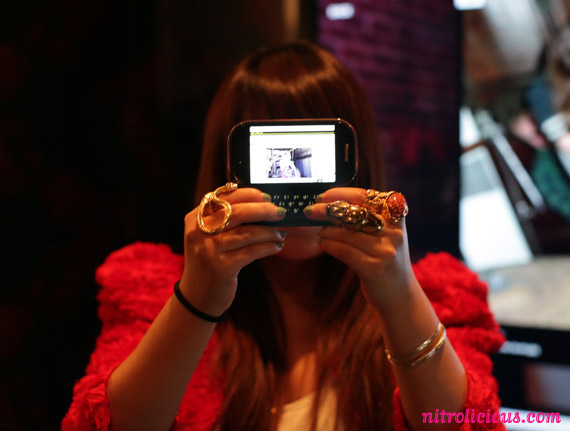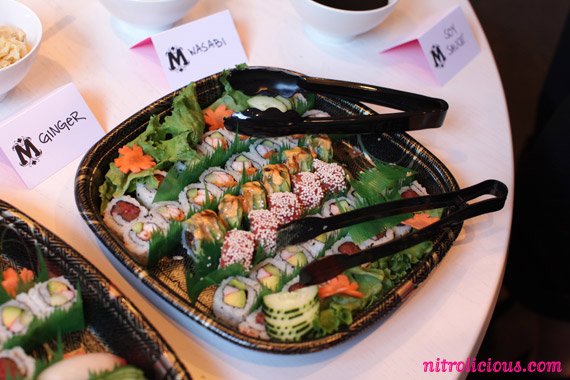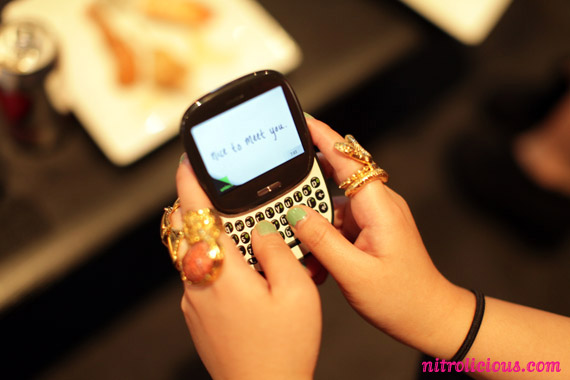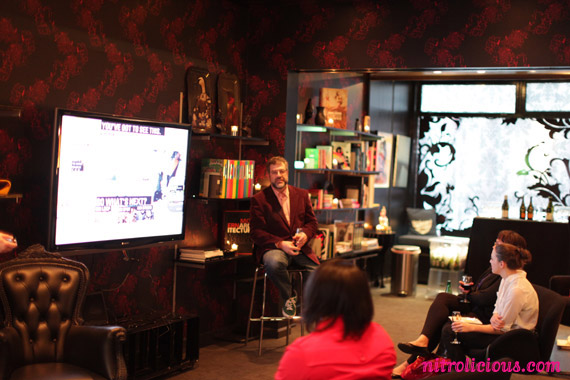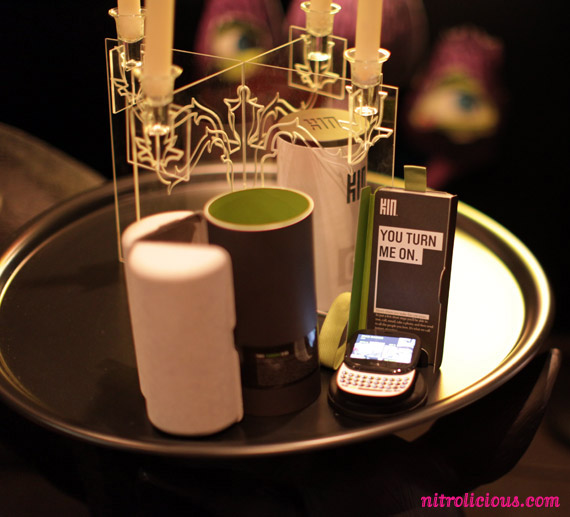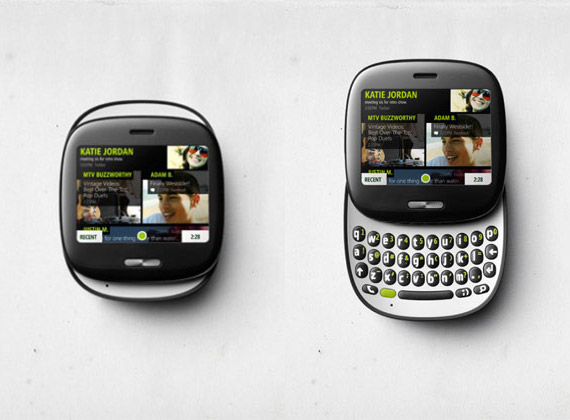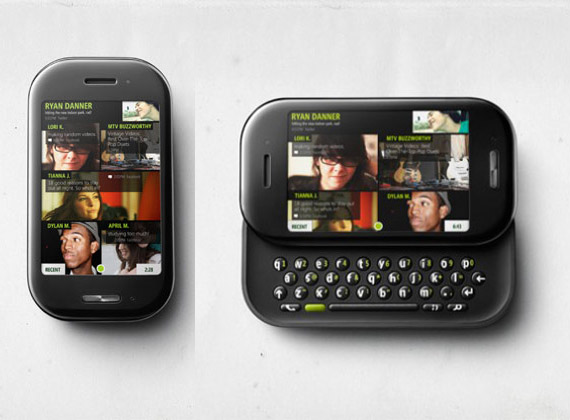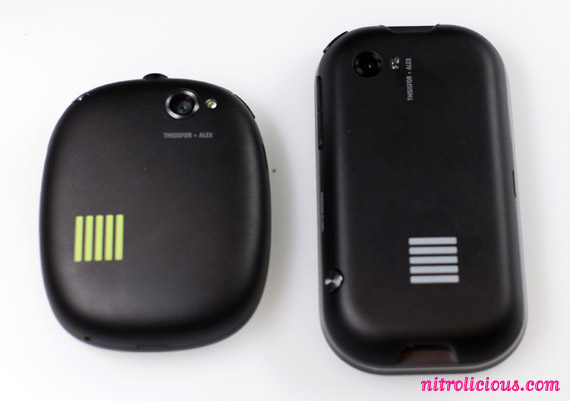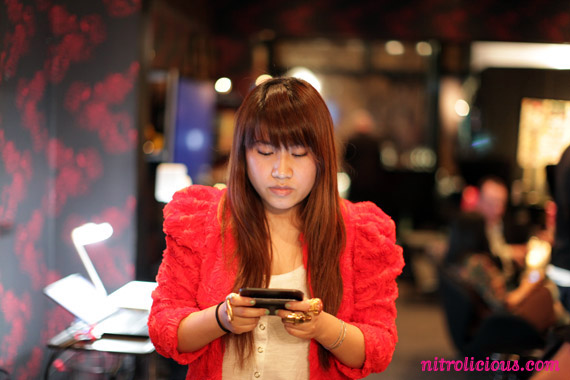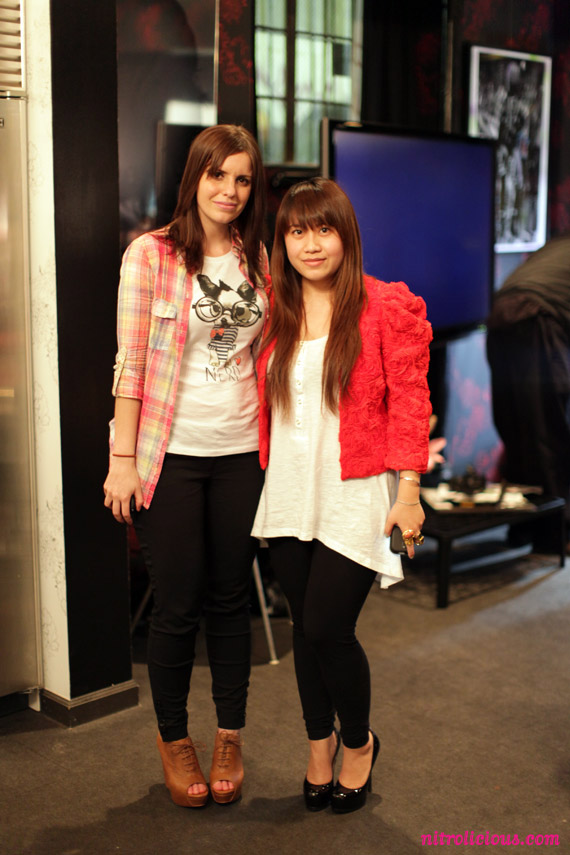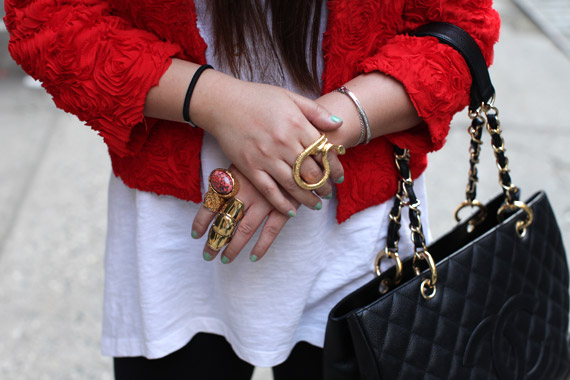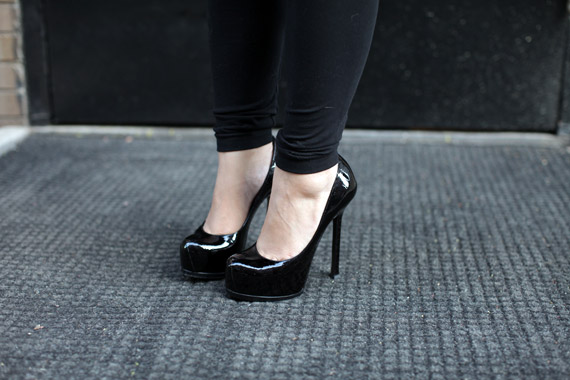 Outfit: H&M The Garden Collection Rosette Jacket (courtesy of H&M), H&M The Garden Collection Tank Top (courtesy of H&M), American Apparel Legging, YSL Patent Croc Pump, Chanel GST Bag, Bijules Serpant Ring (Gilt.com), YSL Ring and H&M Armor Ring.
Categories: entertainment/events fashion gadgets outfits
Tags: