Market appointments are crazy this week and last week, so glad it's FRIDAY! Went by to the Coach showroom to preview their Fall 2010 collections and there's some great stuff coming. First, here's a look at Coach's Poppy line. For Fall, "Poppy embraces a prettier, more romantic attitude, but still maintains its unexpected nature with subtle moments of prep and punk." Poppy is quite popular with the younger crowd featuring vibrant colors and prints, sequins and funkiness. But my favorites include this season's costume jewelry and footwear, especially the suede wedges, clogs and the Alexander Wang-inspired bootie that every brand has reinterpreted. The collection will release at Coach stores and www.coach.com on July 1st.
The collection's mainstay, the Spotlight, receives a reinvention with new dimensions in denim, printed exotics, and pearlized and metallic leathers. The Star XL Spotlight has a collectibles vibe, with whimsical celestial detailing and a shiny metallic construction. The Sequin Tartan XL Spotlight fuses a romantic color palette with a patterned floral appliqué that together add up to a truly eye-catching look.

Sparkle and shine continue to play a big role in what makes Poppy so brazen, and the Sequin Backpack and Sequin Groovy, both in shades of yellow gold and blue jean, fit the bill nicely. A new shape, the Poppy Jazzy, is added to the collection in a bold, graphic blossom print. The Jazzy is a versatile shoulder bag with shoe-lace ties and a convertible strap.

Poppy proves that winter-wear doesn't have to rely strictly on a muted palette, as evident with the Abby Paid Vest and a slew of bright and vibrant trappers, hand knit mittens, and leather gloves. The Ski Bunny Glam, part of a sporty quilted nylon series, is seasonal chic in black and white.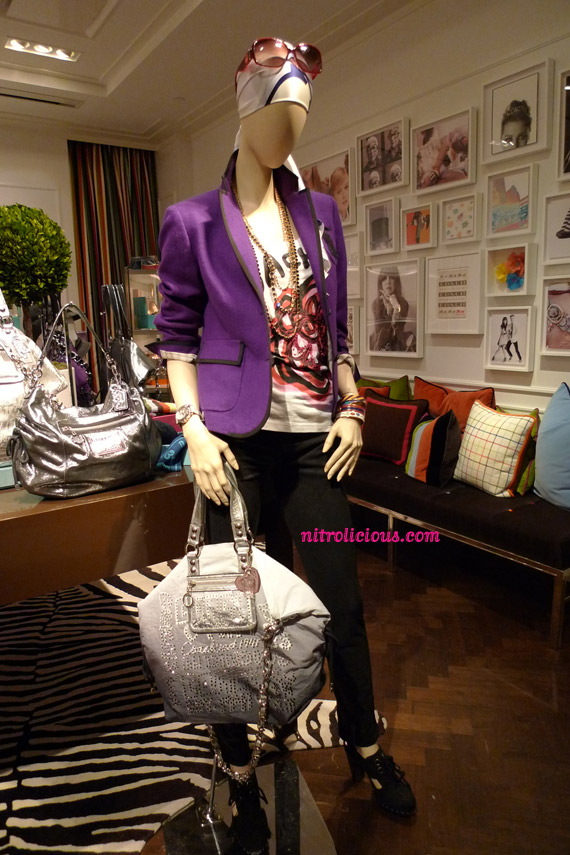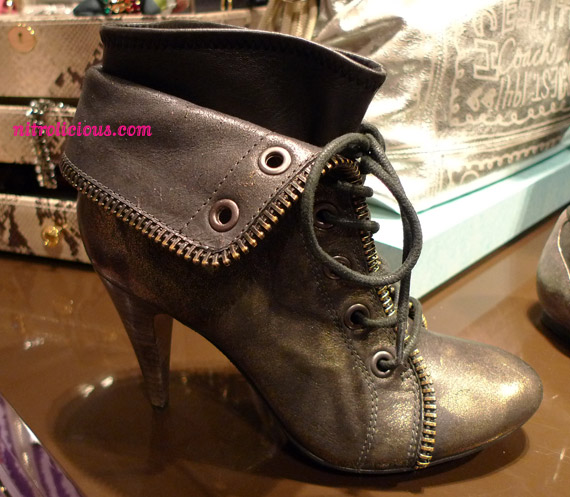 Loving this Alexander Wang-inspired bootie!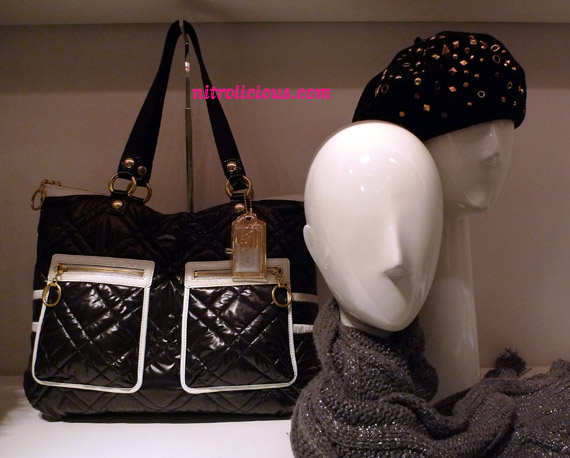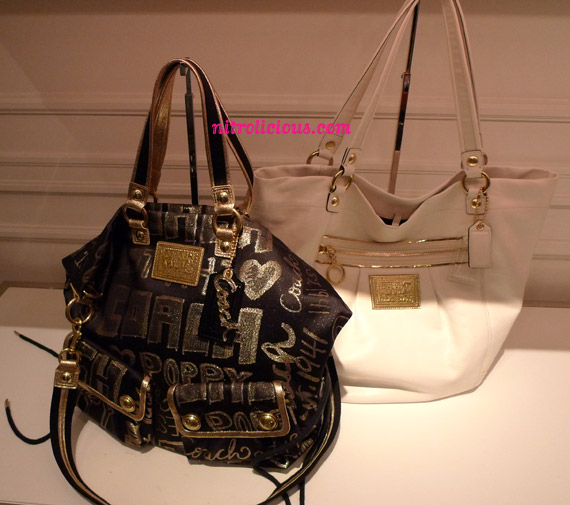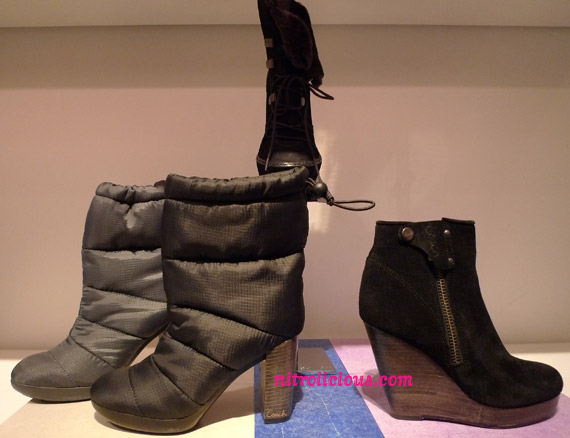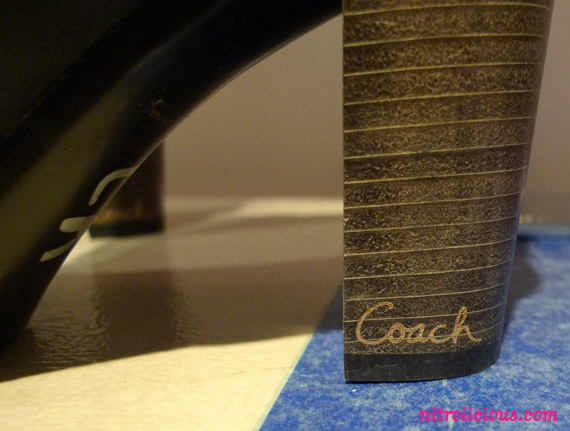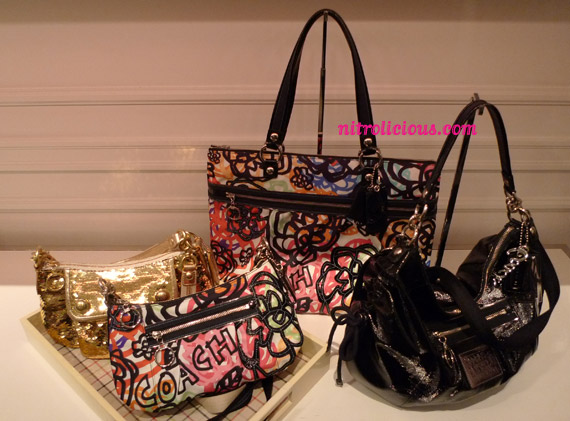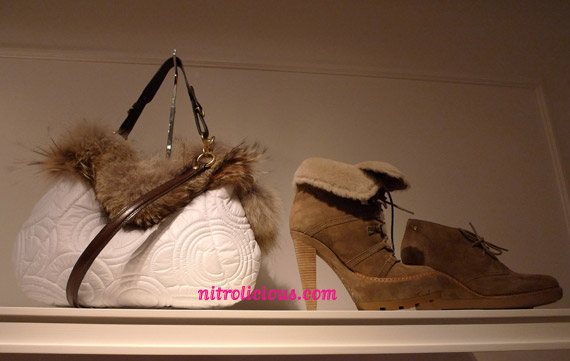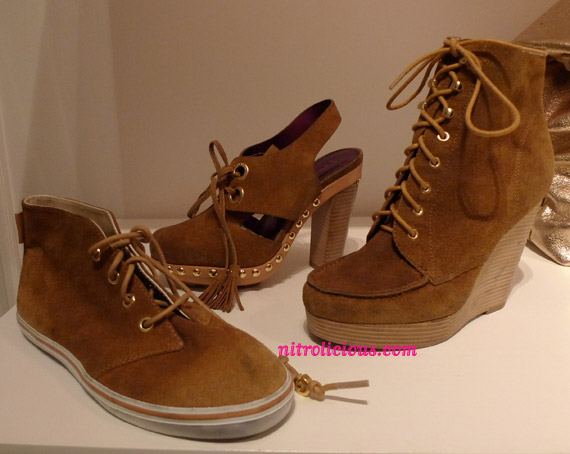 Love the suede wedge!
Categories: fashion handbags jewelry/accessories shoes
Tags: