When you hear the name Biore, what do you think of? I automatically think of the popular Pore Strips that rids the blackheads on the nose. Last week, I went to a Biore event where they introduced two new products: Steam Activated Cleanser with SteamActiv™ beads and Make-Up Removing Towelettes with Green Tea. My initial thought was it smells really really good and I have to say they're pretty convenient especially the towelettes.
I can honestly say that I'm one of the laziest gurls, I hardly wear makeup and most of the time I just use water to wash my face. Convenience is important to me, the new Makeup Removing Towelettes removes makeup with no greasy residue and best of all removes waterproof mascara pretty well (which is one makeup product I use often). Also, there's no need to rinse again after using the towelettes and they're great for traveling. The Steam Activated Cleanser features SteamActiv™ beads which works best in the shower to open pores, I haven't tried it yet but it makes sense to wash your face while taking a shower. Check them out if you're looking for a new cleanser.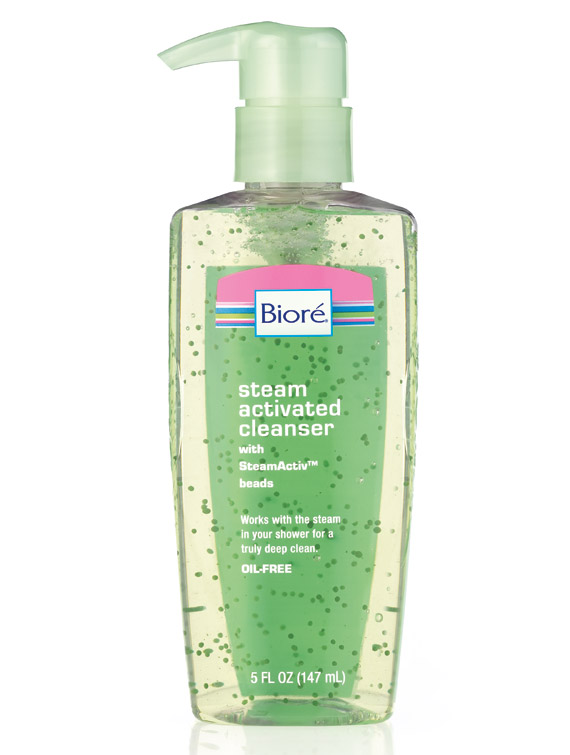 WHAT IT IS: A sensorial cleansing experience. Whether you're waking up with a morning shower or removing your makeup before bed, cleansing is an integral part of your daily routine. But washing your face doesn't have to be a chore—the new Bioré® Steam Activated Cleanser infuses your everyday cleansing experience with revitalizing botanicals and sensory perks, turning a ho-hum routine into an invigorating occasion.
Did you know that 60% of women wash their face in the shower? The new Bioré® Steam Activated Cleanser with SteamActiv™ beads harnesses the pore opening power of steam in your shower to deeply clean for healthier looking, refreshed skin. It energizes skin with a cooling mint extract complex that contrasts against the warmth of the shower to stimulate the senses. Clinically proven to lift away dirt, oil and makeup, the gel cleanser leaves skin feeling fresh, clean and vibrant. Infused with Green Tea leaf extract known for its powerful antioxidant and detoxifying benefits; the luxurious foam whisks away dirt and impurities. Soap-free, sulfate-free, Paraben-free and non-pore clogging, the formula delivers a deep clean you can feel.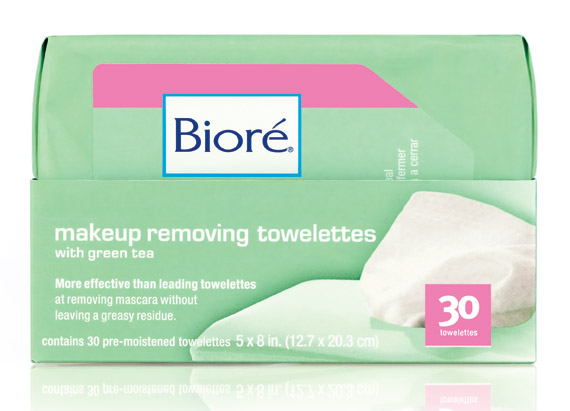 WHAT IT IS: A conditioning formula that dissolves dirt, oil and makeup – even waterproof mascara. To wipe away makeup and refresh your complexion in an instant, look no further than the Bioré® Make-Up Removing Towelettes with Green Tea known for its antioxidant and detoxifying benefits. The cloths are infused with Vitamin E, Green Coconut Water and Indian Ginseng that moisturizes, nourishes and rejuvenates even while removing the most stubborn makeup. In fact, Bioré® Make-Up Removing Towelettes remove mascara better than the leading cloth. The towelettes leave behind no greasy residue, ensuring a clean you can see and feel—without soap and water. Enhanced with cotton for a softer, more luxurious feel, the towelettes are made from 100% renewable resources.
Categories: beauty
Tags: