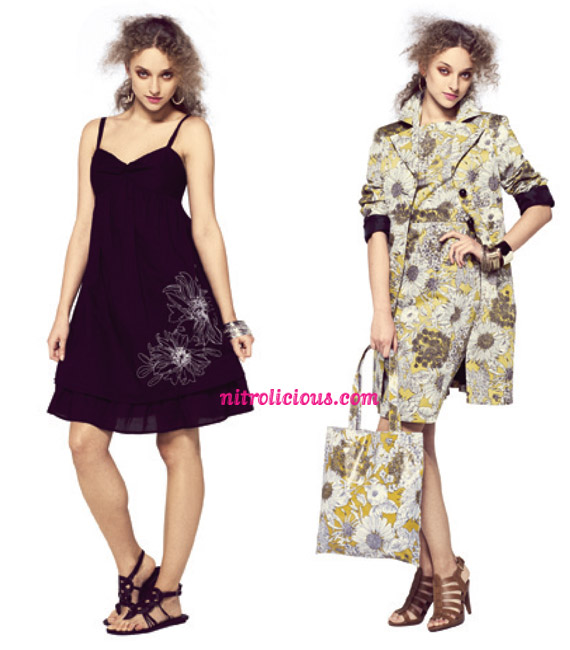 Photos: Target
Last month you've already seen the Liberty of London for Target home collection (how amazing is the bike?), now here's the full look at the women's, men's (a few pieces only) and kids/toddlers/baby apparel and accessories collection. There's a few pieces I will definitely pick up like the rain boots, umbrella, duffel and chiffon romper, the others I will need to check out in person before I decide if I like or not.
Also, New Yorkers are in luck. Target will open a limited-time-only shopping experience in celebration of the Liberty of London for Target collection launch to give New Yorkers the opportunity to purchase the collection before it debuts in stores nationwide on March 14th. There will be a temporary store featuring a modern indoor garden where natural floral elements meet colorful digital projections in an overall thrilling stirring of the senses opened to the public from March 10th to March 13th. Select items from the collection will be blown up to larger-than-life sizes to emulate the Tim Walker advertising campaign with digital projections casting the iconic prints from the collection across the items' surfaces. Nearly the entire collection will be available for purchase including apparel and accessories, bedding, stationery, furniture and decorative storage. Shop on!
When: The Liberty of London for Target Pop-Up will be open to the public March 10th to March 13th. Wednesday, March 10 from 11am to 8pm; Thursday, March 11 – Saturday, March 13 from 9am to 8pm daily.
Where: 1095 Sixth Ave @ 42nd St (Next to Bryant Park)
If you can't make it to the pop-up shop, don't worry the Liberty of London for Target collection will be available at Target stores and at Target.com beginning March 14, 2010. The assortment will vary by store. Liberty has also chosen its favorite pieces from the Target collection and will sell them in the London store starting April through December 2010.
Looks above:
Shirred Babydoll Dress in Black with White Flowers $24.99
Trench Coat in Yellow/Black Floral Print $44.99, Sleeveless Shift Dress in Yellow/Black Floral Print $34.99, Tote in Yellow/Black Floral Print $12.99
> Liberty of London for Target Collection Look Book | Home
WOMEN'S

Ruffled One-Shoulder Maxi Dress in Pink/Purple Floral Print $34.99
Keyhole Halter Jumpsuit in Black/White Floral Print $34.99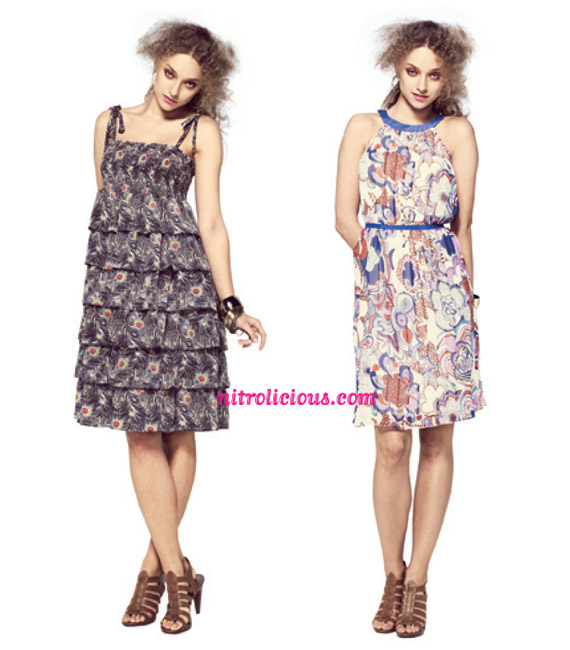 Tiered Ruffle Dress with Smocked Top in Black/Turquoise $29.99
Pleated Halter Dress in Blue/Purple Floral Print $29.99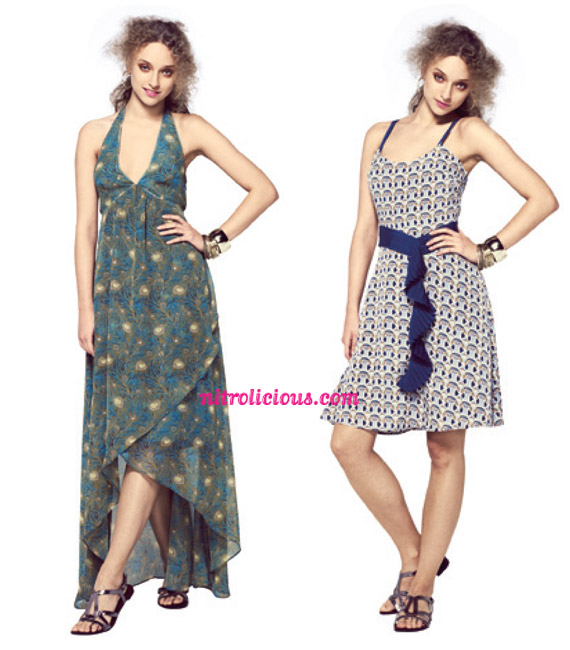 Halter Maxi Dress in Teal Peacock Print $34.99
Double-Strap, Pleated-Waist Ruffle Dress in Blue/Cream Print $29.99

Smocked Top, Cross-Strap Maxi Dress in Pink Floral Print $34.99
Ruffled Halter Dress in Multicolor Floral Print $29.99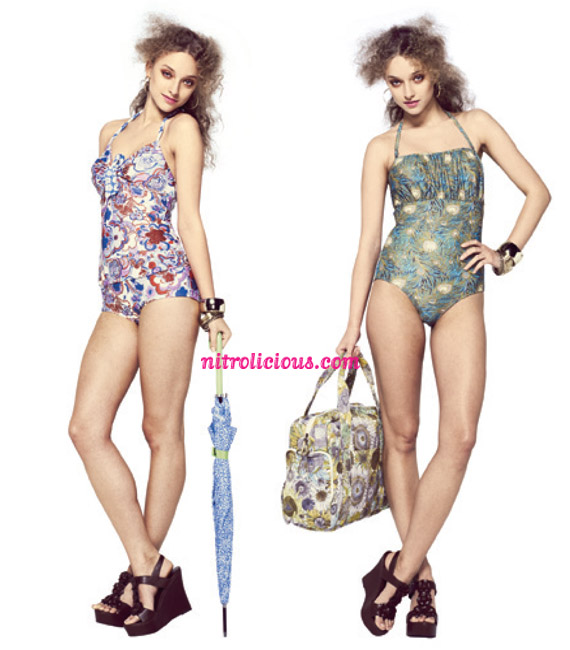 Knotted Tankini Top in Purple/Blue Floral Print $19.99, Boyshort Bikini Bottoms in Purple/Blue Floral Print $19.99, Umbrella in Blue Floral Print $14.99
Shirred Bandeau One-Piece Swimsuit in Turquoise Print $34.99, Duffle in Green/Yellow Floral Print $19.99
Categories: art/design fashion handbags jewelry/accessories mens shoes shopping target
Tags: