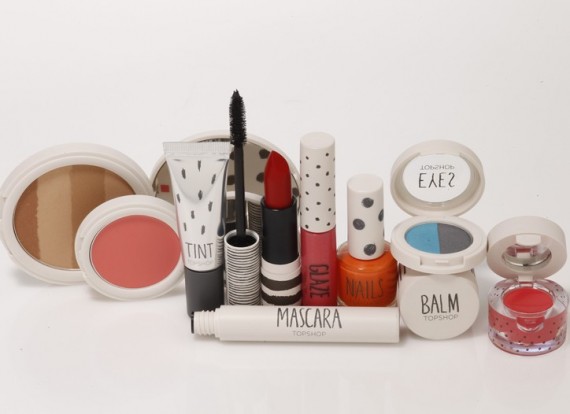 Topshop is launching two cosmetics lines in May, a core line and an in-and-out seasonal trend collection. According to WWD, the core collection consists of 97 products and is designed to mix whimsical design with bold color. Pencil-like doodles decorate putty-colored packaging and the black outer carton features an illustration of the product inside, designed by Sarah Thorne, Topshop graphic and packaging designer. And the trend range will consists about 16 items which will be "more adventurous."
Many shades in the collection were influenced by Topshop clothing and accessories. Prices range from $8 eye pencil to the $20 Skin Tint for products in the core line and for the trend line, which include false eyelashes, are priced about 10 percent higher.
The packaging is looking cute, can't wait to check it out in May!
Tags: