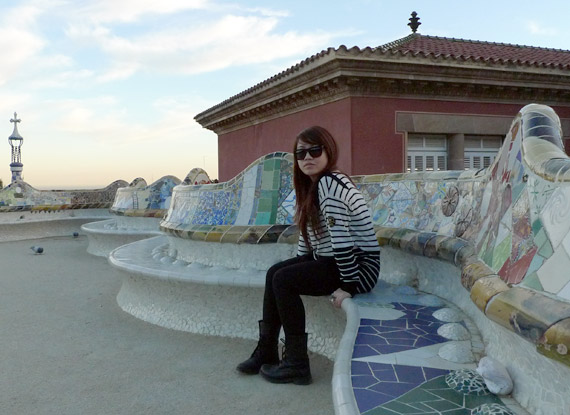 At Park Güell on 02.23.2010
*I'm back from Barcelona, it was a great trip! I'll be posting about my trip throughout the week so keep a lookout!*
On the 3rd day of my Barcelona trip it was all play, it was a "Gaudí" day. Ate a super yummy lunch at Tapas 24 (pics to come) then took the Metro to Sagrada Familia. I was told by my friends and locals that the church was a must see when you visit Barcelona, it was designed by Gaudí, one of the outstanding figures of Catalan culture and international architecture. His works are truly unique and amazing, it's all over Barcelona. Although the church is still under construction (since 1882) and is not expected to be complete until at least 2026 it was still really amazing. I was lucky there weren't much tourist during my stay so it only took about 15 minutes of waiting to take the lift up to get a view from up top.
Afterward, I headed to Park Güell which was also designed by Gaudí, it is a garden complex with architectural elements situated on the hill of el Carmel in the Gràcia district. The mosaic tiles on the main terrace was really pretty and loved the serpentine-shaped benches which lets the people sitting on it to get some privacy. Definitely a spot to check out and it's free too. Lots of walking that day, literally passed out when I got home haha but definitely worth it! By the way loved the weather there, it was blue skies and it feels good not having to wear a big winter coat out!
Trip sponsored by Mango, many thanks for a wonderful time!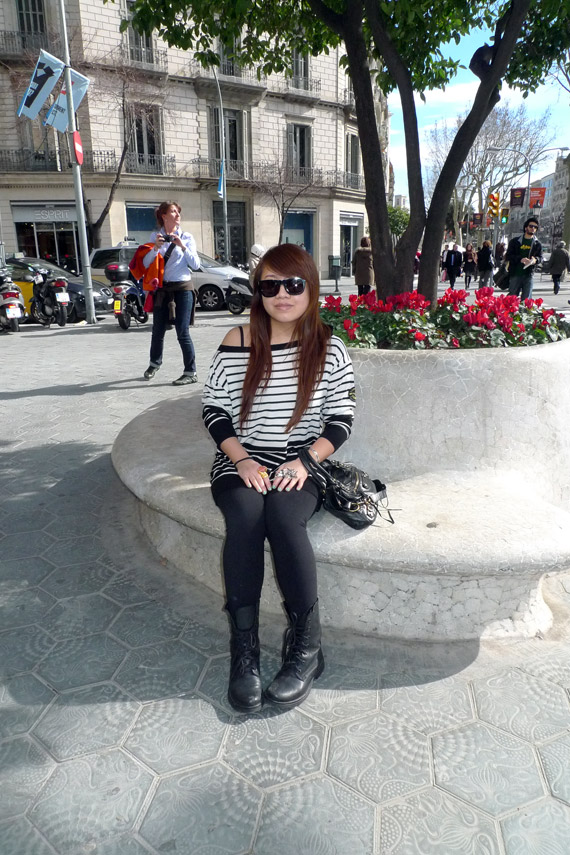 Outfit: MM Couture by Miss Me Leather Jacket (courtesy of Miss Me) Sonia Rykiel pour H&M Striped Sweater (courtesy of H&M), American Apparel Legging, Steve Madden Dr Buck Combat Boot (courtesy of Steve Madden), SUPER Francis Ciccio Sunglasses (courtesy of Moxsie), Balenciaga First Bag.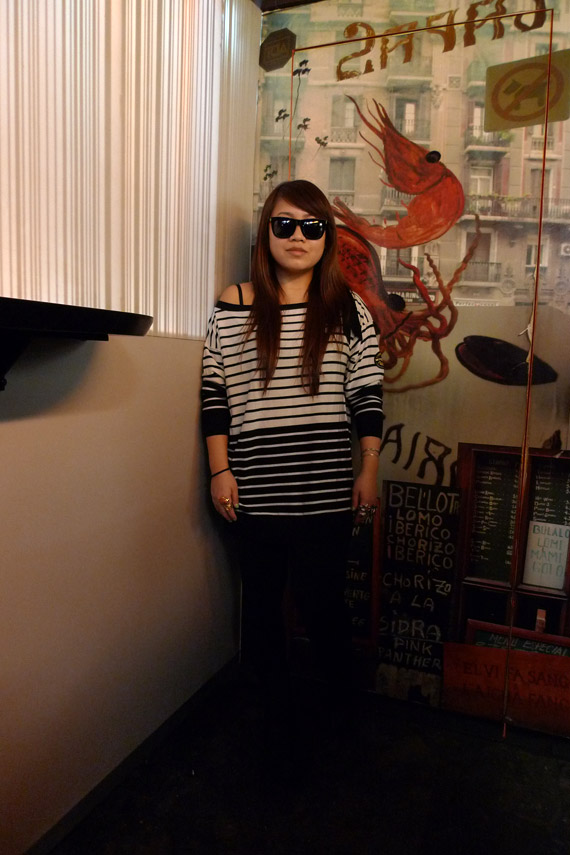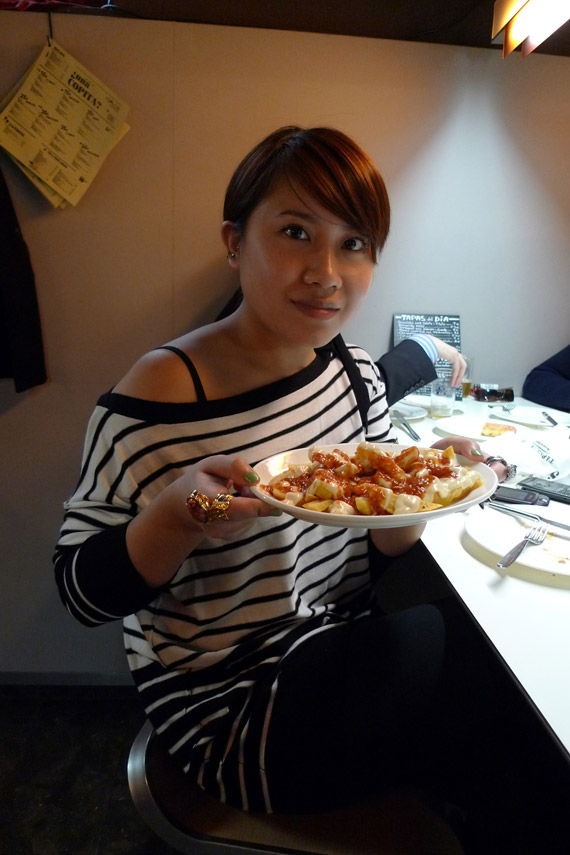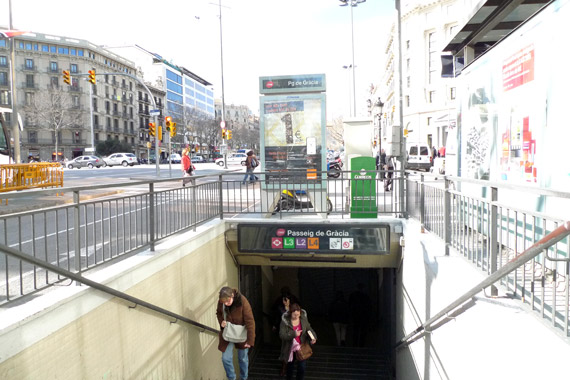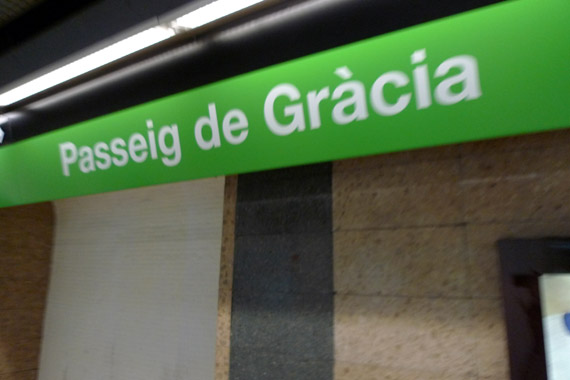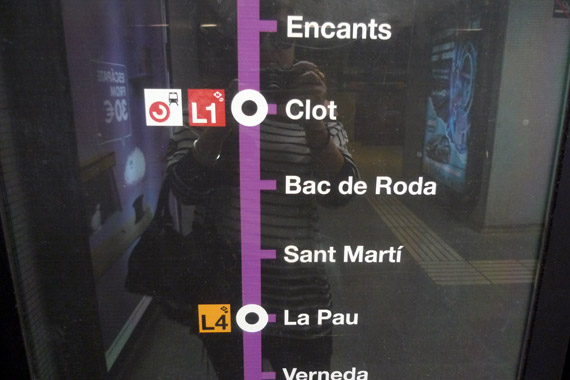 CLOT ya heard!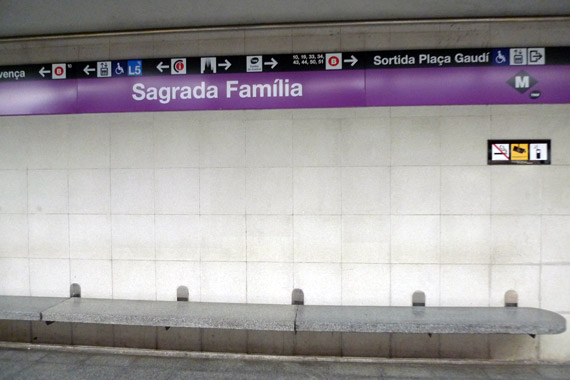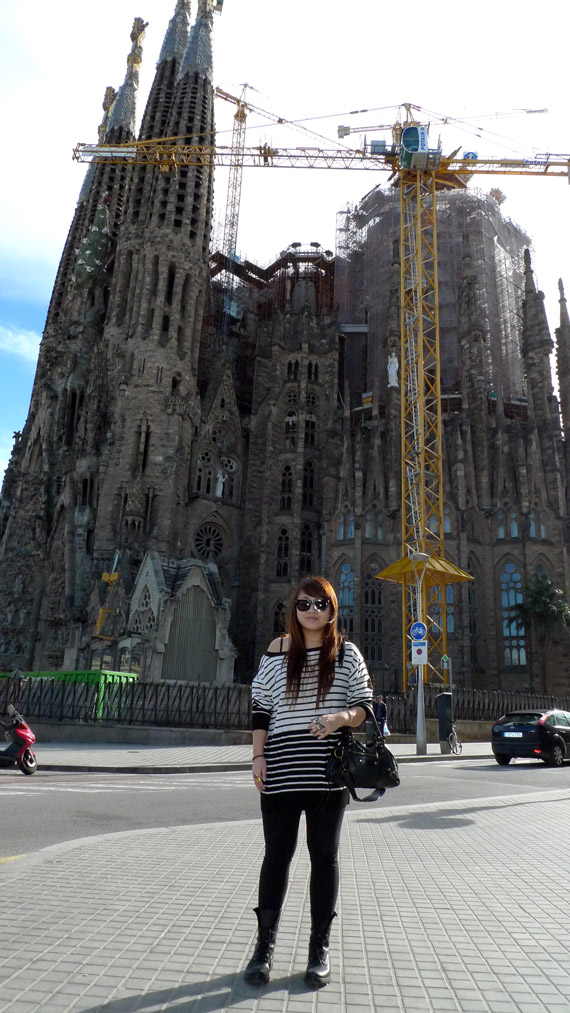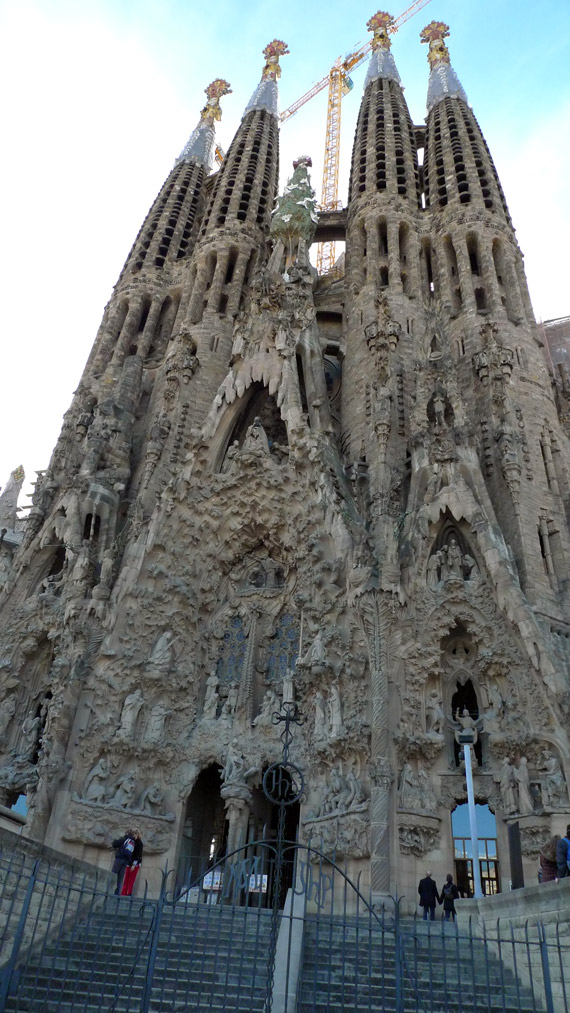 Categories: art/design barcelona entertainment/events outfits travel
Tags: