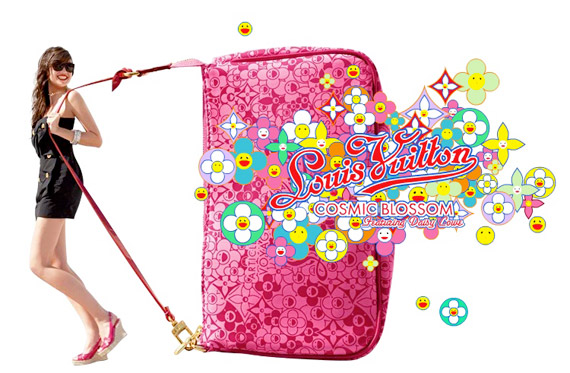 Photos: Louis Vuitton
I was wondering when and if Takashi Murakami will launch another collection with Louis Vuitton, and the answer was revealed on Style Rumor. Meet Cosmic Blossom, the new collection featuring Murakami's superflat artwork printed on Louis Vuitton pieces. Three vibrant and fun colors of Rose, Bleu and Violet on leather goods, ready-to-wear and accessories. According to the site, for leather goods Louis Vuitton has developed a silkscreen-printed vinyl canvas, whose glossy finish effortlessly makes the transition from city to beach. A convenient holdall in two sizes is joined by the iconic Pochette Accessoires and emblazoned with a heritage Louis Vuitton signature.
The campaign features Daisy Lowe shot in Miami. "Louis Vuitton is an amazingly well made, classic, chic and beautiful brand…I have been a huge fan of Takashi Murakami work for a long time, his work with  Louis Vuitton is so playful and exciting," says Daisy.
Leather goods pieces in this collection includes a pochette measuring 8.3″ x 5.1″ x 1.6″ priced at US$550 and a tote in two sizes, a PM (19.3″ x 11.4″ x 5.1″) and GM (22.8″ x 13.7″ x 7.1″), US$1240 and US$1480 for the PM and GM respectively.
The collection will be available at Louis Vuitton stores on April 15, 2010. I'll be checking this collection out when it releases, do you like?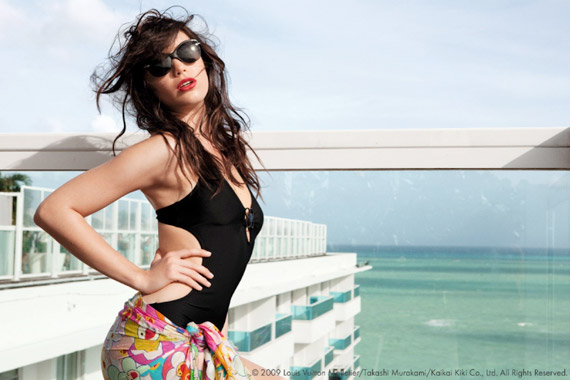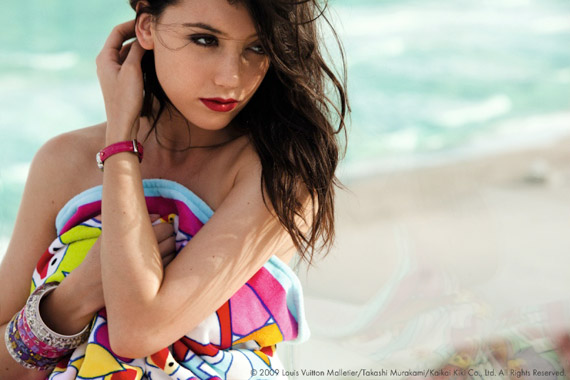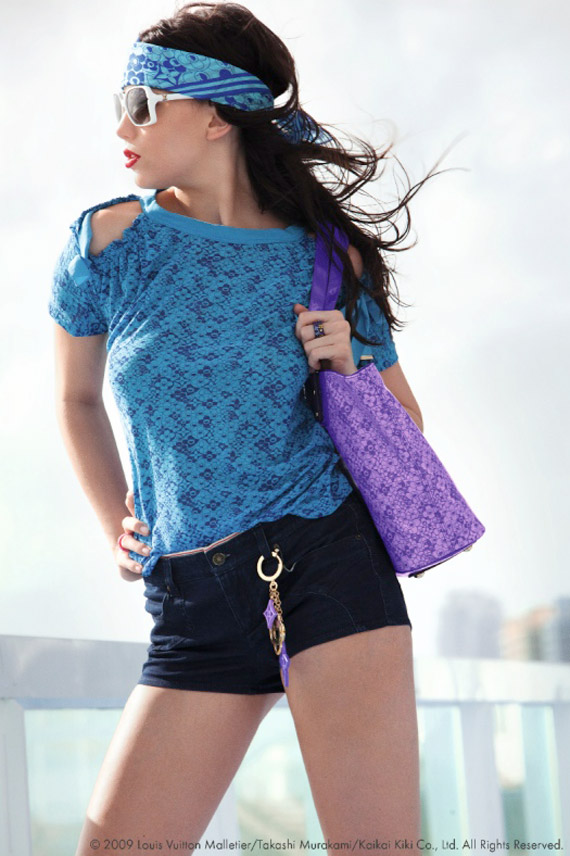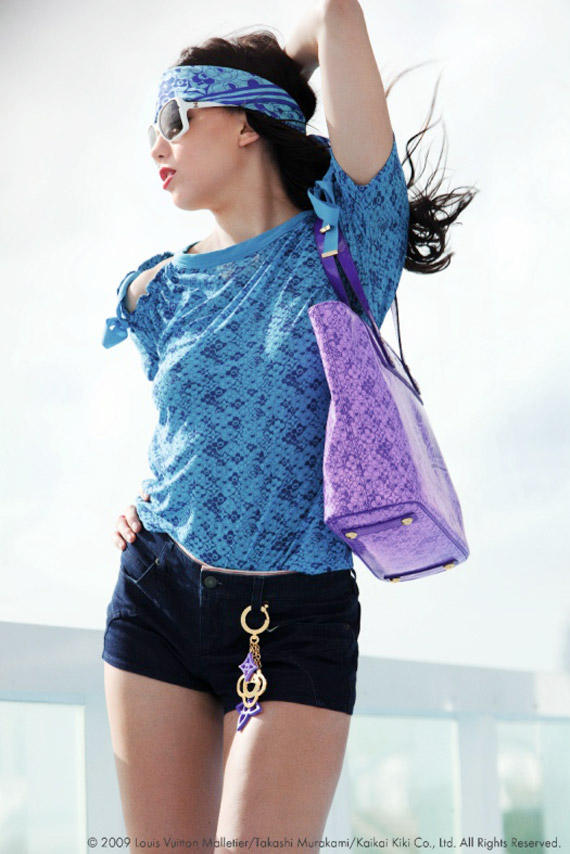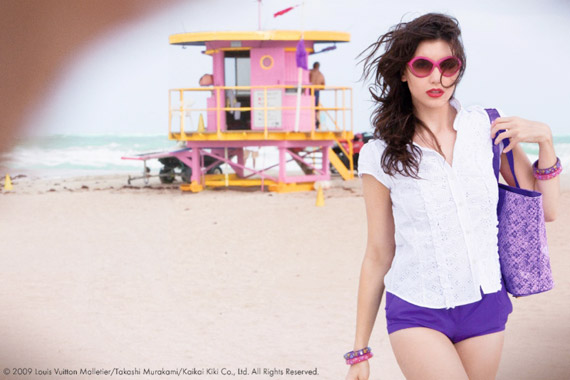 Categories: art/design fashion handbags jewelry/accessories shoes
Tags: