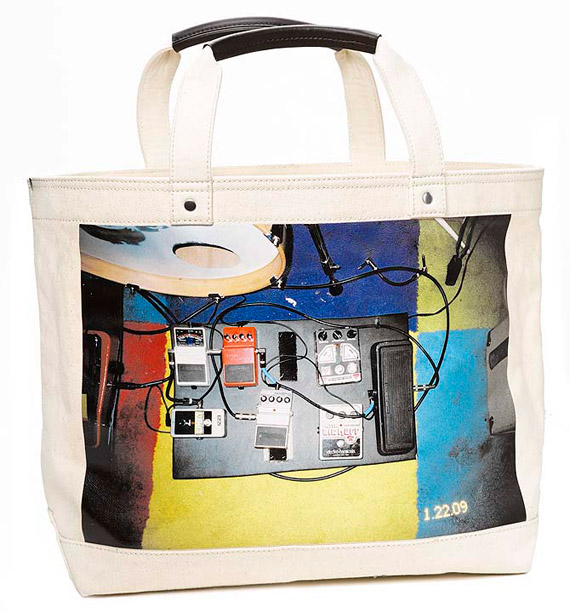 Tommy Hilfiger partners with the Whitney Museum of American Art as the fashion sponsor of 2010, the Whitney Biennial. In honor of the sponsorship, Tommy Hilfiger, the Whitney and Ari Marcopoulos will debut a limited-edition tote featuring imagery by Marcopoulos. The tote will be available at the Whitney and Tommy Hilfiger Fifth Avenue beginning February 24, 2010 for $98 retail, with 50% of proceeds benefiting the Whitney Museum. Tommy Hilfiger will also underwrite admission to the Whitney Biennial on Saturday, February 27, 2010 for the first 1,000 visitors, details for which will be available on tommy.com.
"The Whitney Museum is a quintessential, iconic institution renowned for its collection of 20th and 21st century American art," said Tommy Hilfiger. "I have always been an advocate for the arts, both personally and through our Foundation, so I am excited to partner with the Whitney and to collaborate with Ari Marcopoulos, whose work captures the essence of Americana."

"We are delighted by Tommy Hilfiger's sponsorship of the 2010 Whitney Biennial. For more than fifteen years Tommy Hilfiger has supported the Whitney's mission to further contemporary American art, and we cannot imagine a better or more complementary partnership," said Adam D. Weinberg, the Whitney Museum's Alice Pratt Brown Director.
2010, Whitney Biennial will open to the public on February 25, 2010 to May 30, 2010.
$5.99 BUY IT NOW 0hr 0mins

$18.88 BUY IT NOW 0hr 0mins

$18.88 BUY IT NOW 0hr 0mins

$18.88 BUY IT NOW 0hr 0mins

$15.25 BUY IT NOW 0hr 0mins

$49.95 BUY IT NOW 0hr 0mins

$279.99 BUY IT NOW 0hr 0mins

$30.0 BUY IT NOW 0hr 0mins
disclaimer
Tags: