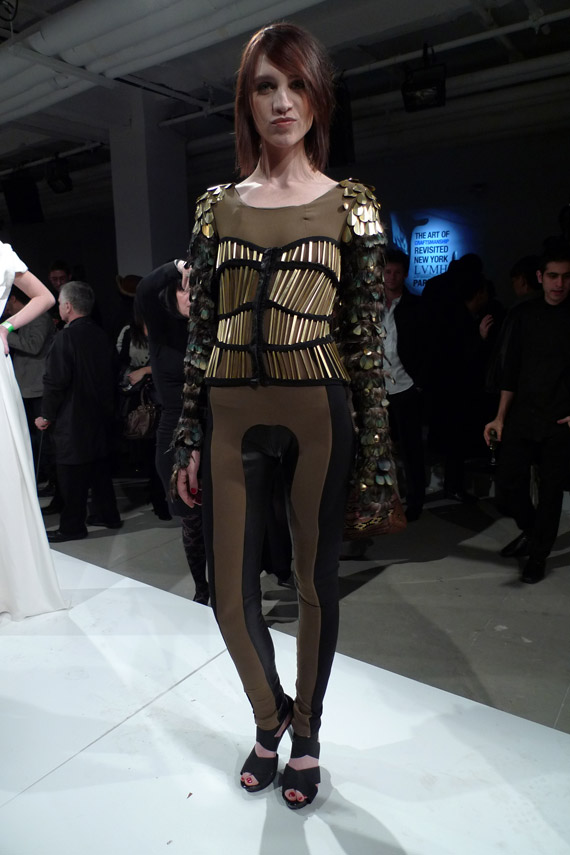 During New York Fashion Week, LVMH and Parsons The New School for Design collaborated to launch "The Art of Craftsmanship Revisited: New York" to celebrate the tradition of authenticity, creativity and craftsmanship that has long inspired and defined the luxury industry.
Through the project, twenty-three teams of very talented students from a variety of design programs were assigned to a "master artisan" to share the ins and outs of his or her respective trade. Students were then challenged to create fashion ensembles and short documentary films inspired by the local artisans' work and the intricate world of LVMH.
The students' fashion creations and films were previewed last Wednesday, February 17th at Milk Studios. After which, a panel of judges will select the three winning teams. Awards will be given in the late spring. This event was publicly showcased for the first time. Some of the pieces were pretty creative and well-thought out, I can't wait till the awards are announced.
LVMH and Parsons The Art of Craftsmanship Revisited: New York
Date: 02.17.2010 @ 9pm – 11pm
Location: MAC & MILK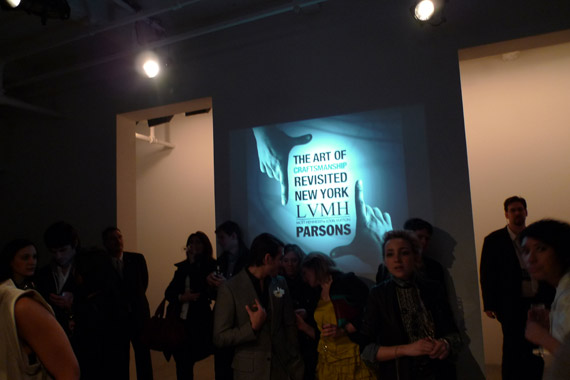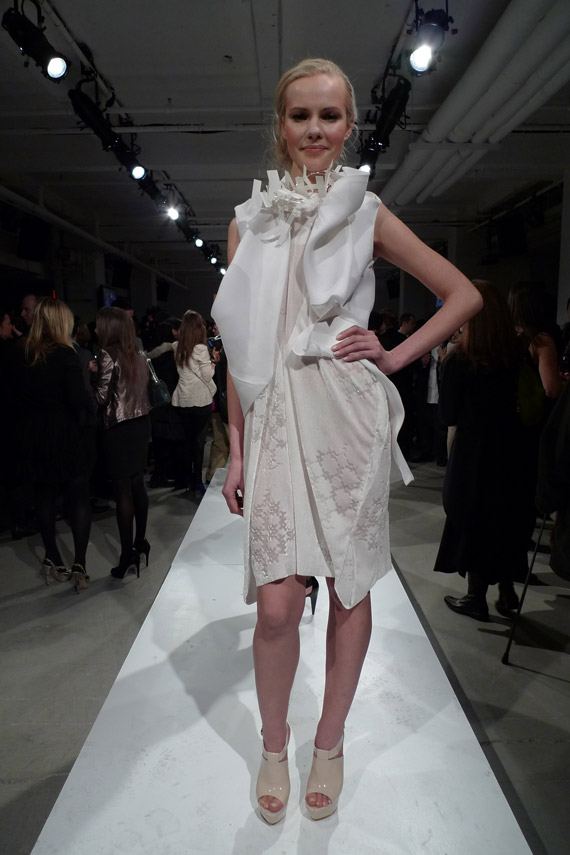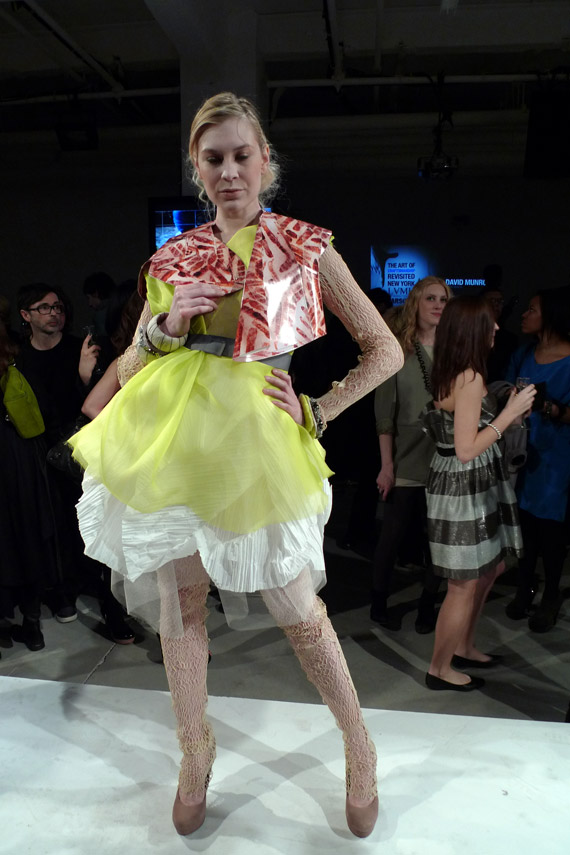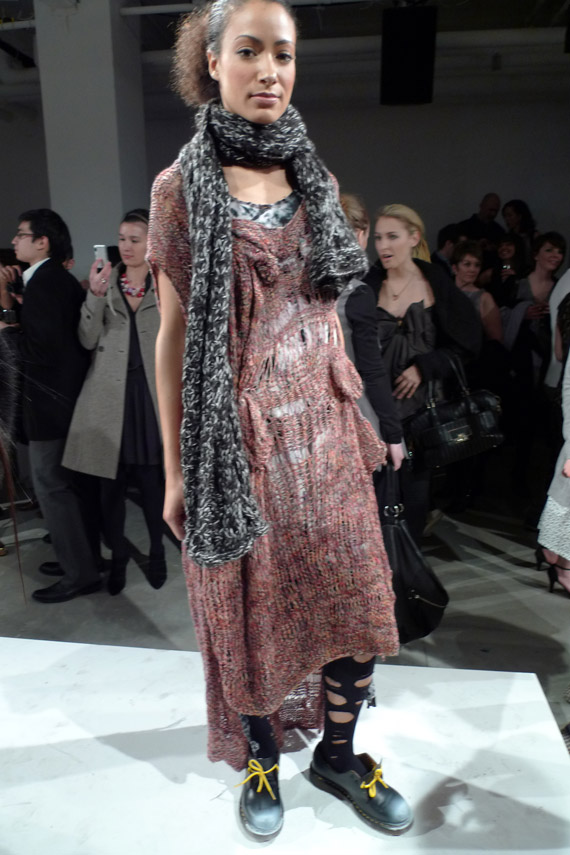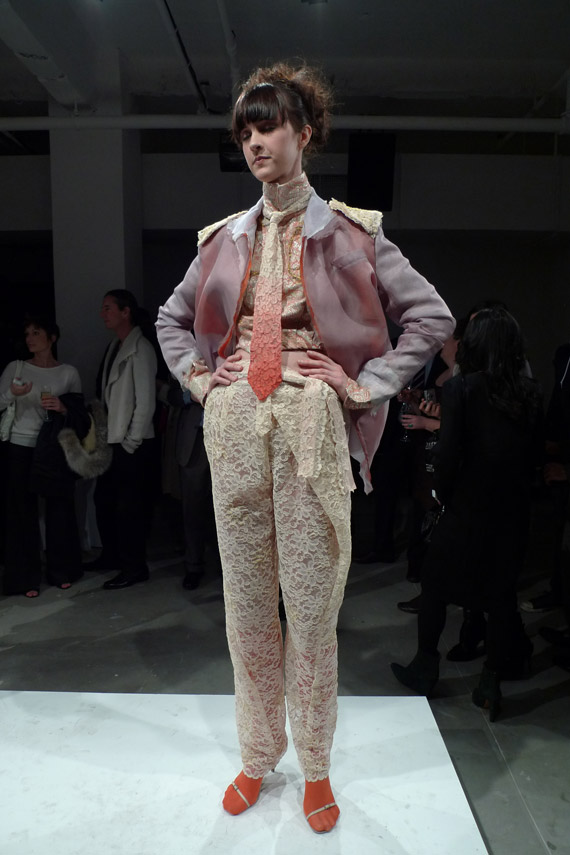 Categories: fashion fashion week new york fashion week nyfw
Tags: