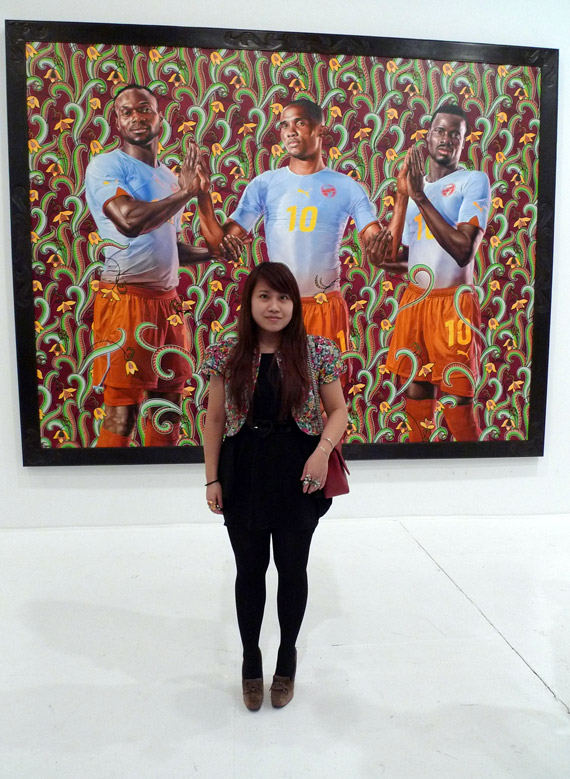 On Wednesday night after a long day of fashion shows, I went by to Deitch Projects for the opening event of the Legends of Unity: New Portraits by Kehinde Wiley, presented by PUMA. The exhibition features portraits of African football players to kick-off World Cup campaign.
To celebrate this summer's World Cup in South Africa and PUMA's long standing partnership with African football, PUMA has partnered with Kehinde Wiley, one of the world's most sought-after artists, and commissioned him to create four original works of art inspired by three of football's most decorated players. Wiley's paintings, along with PUMA's collection of lifestyle apparel, footwear, and accessories that incorporate his graphics — as well as the PUMA Africa Unity Kit — will be on display in NYC for a special exhibition at the Deitch Projects. Of The Same Earth, a film documenting Wiley's experiences visiting these athletes in their home countries, will be screened throughout the exhibition.
PUMA-sponsored football stars Samuel Eto'o of Cameroon, John Mensah of Ghana and Emmanuel Eboué of Ivory Coast all sat for individual portraits plus a 'Unity' portrait with all three players together, symbolizing the united countries of Africa. In the 'Unity' portrait, the players are wearing the PUMA Africa Unity Kit, a special kit that is registered as the third kit for all PUMA-sponsored African football teams in 2010.
The exhibition is on a seven-country tour which started in Berlin in January and ends in South Africa in June during the World Cup. The exhibition also stops in Paris, London, Beijing, Milan, and Tokyo. Definitely stop by to check out the exhibition, it's worth going to. Love Kehinde Wiley's work.
Exhibition Dates: Thursday, February 18th through Saturday, February 20th
Gallery is open 12pm to 6pm
WHERE: Deitch Projects @ 18 Wooster Street, NYC
Sponsored by T-Mobile webConnect™ USB Laptop Stick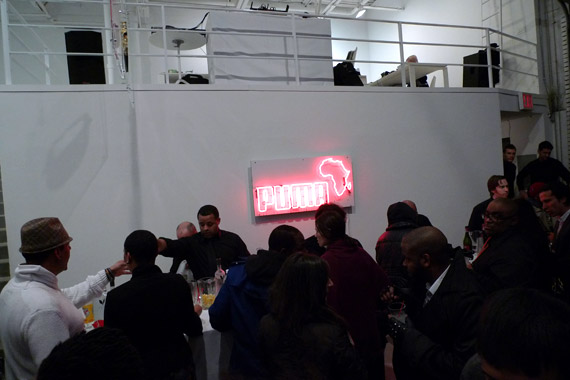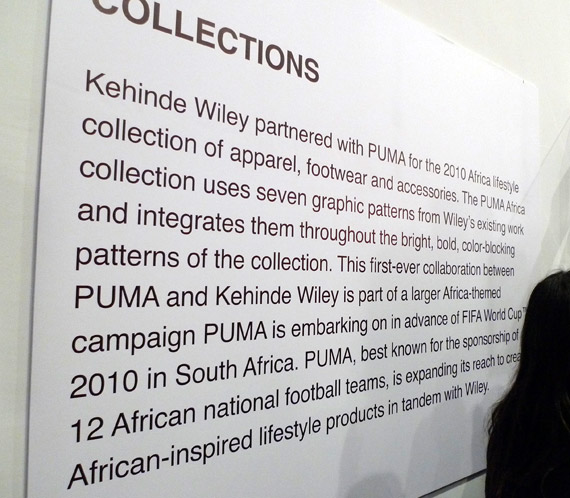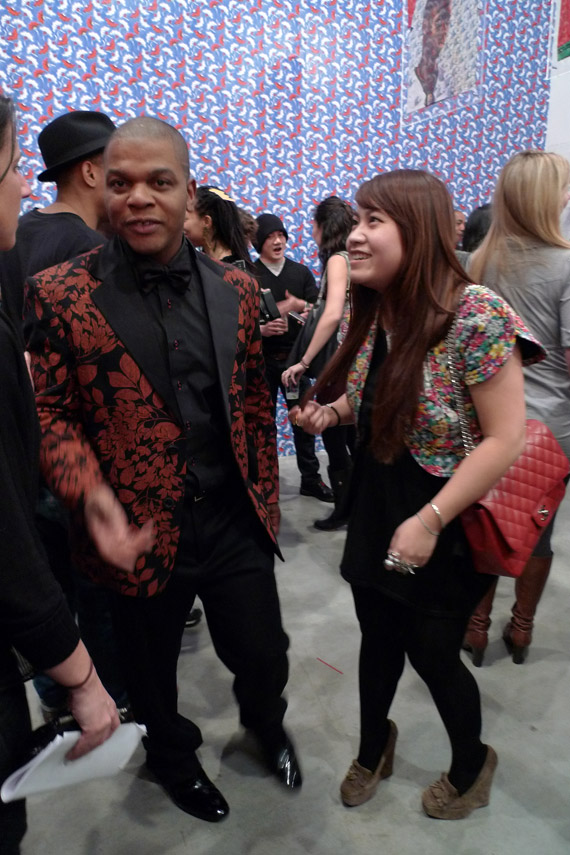 Chatting with Kehinde Wiley…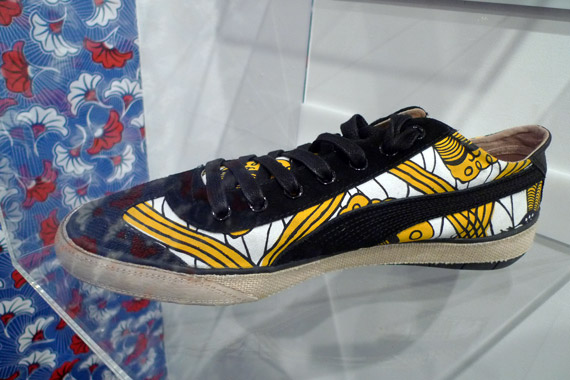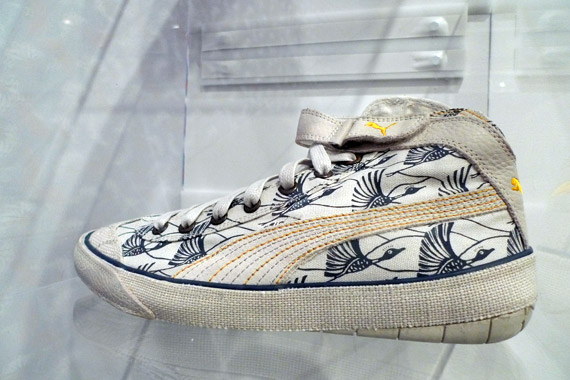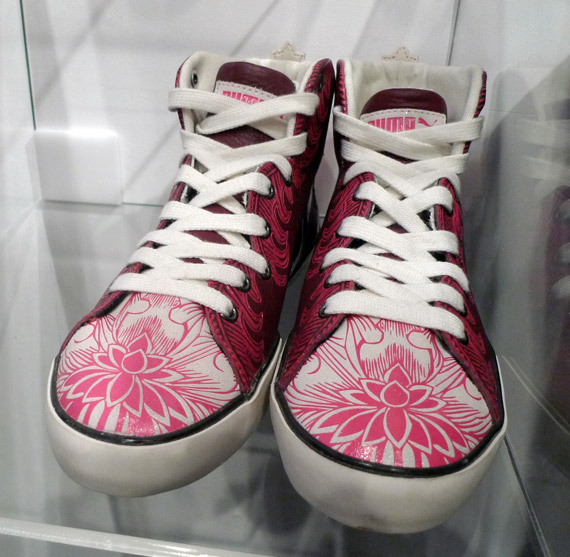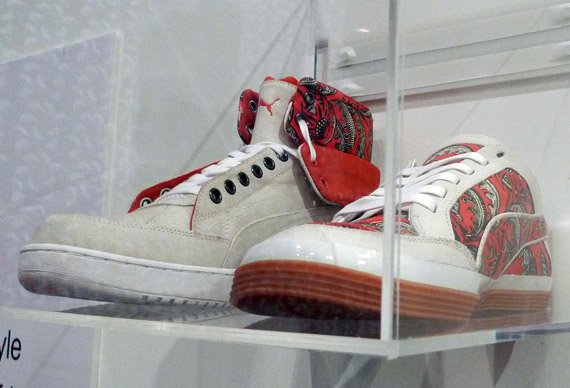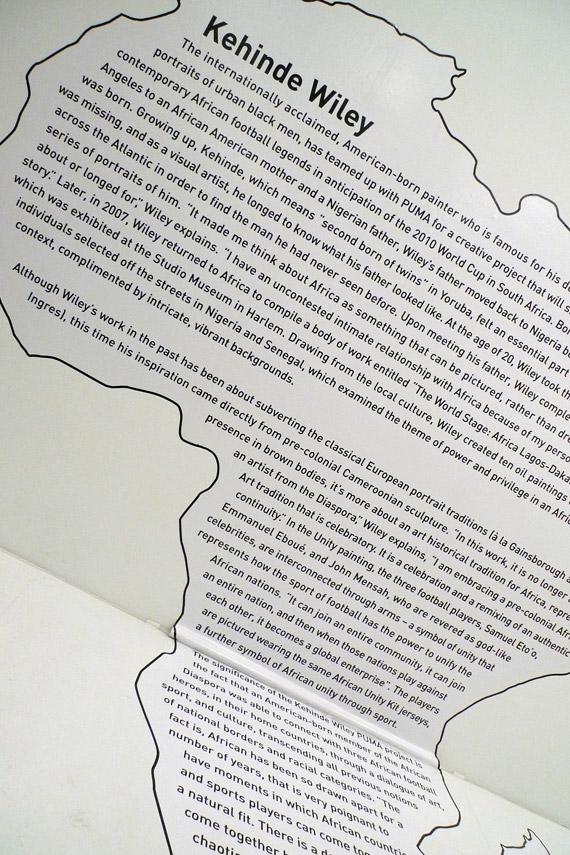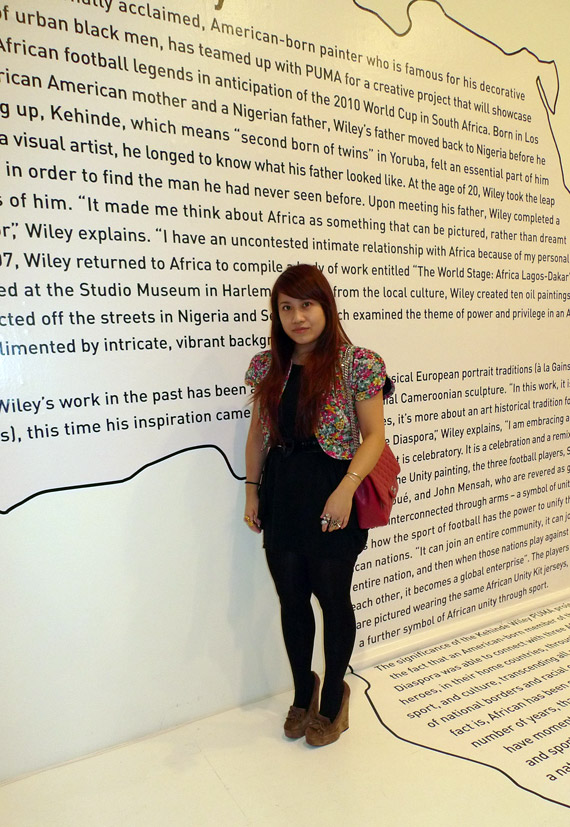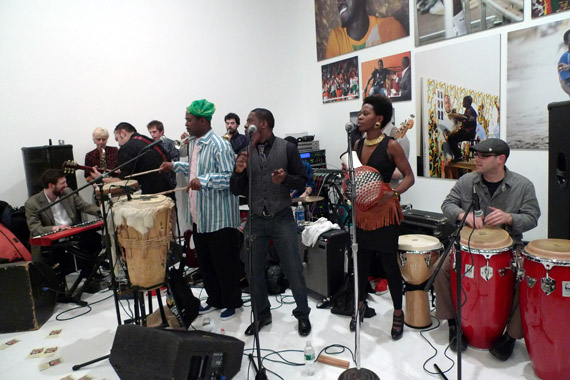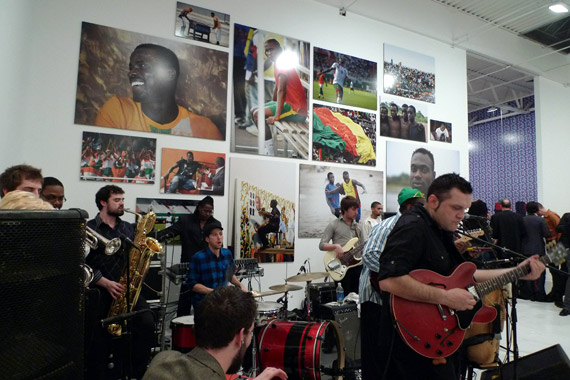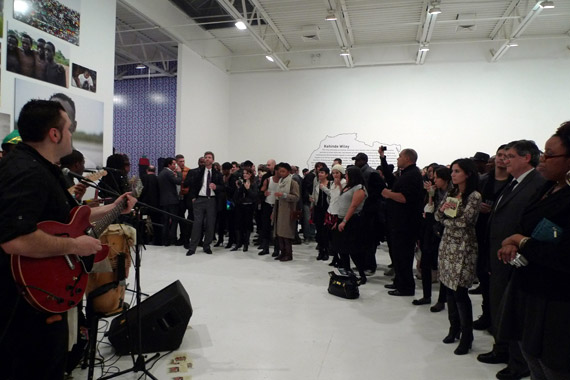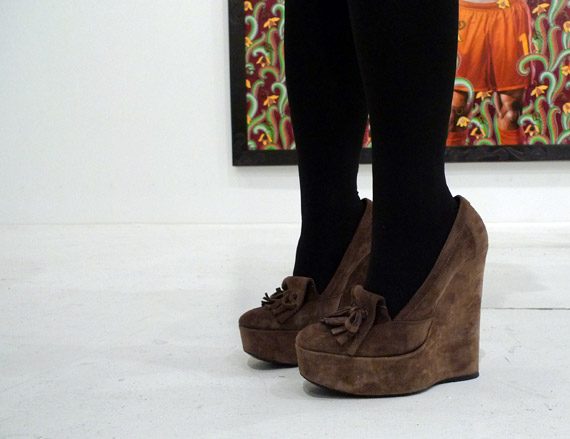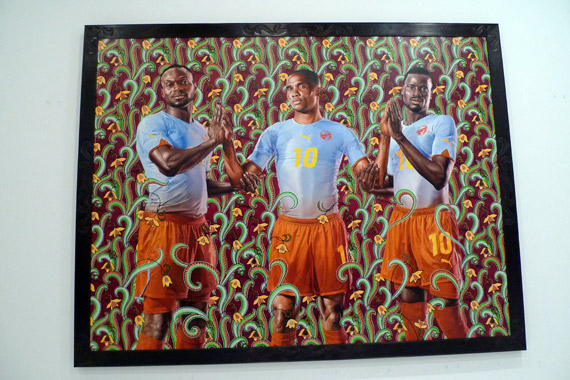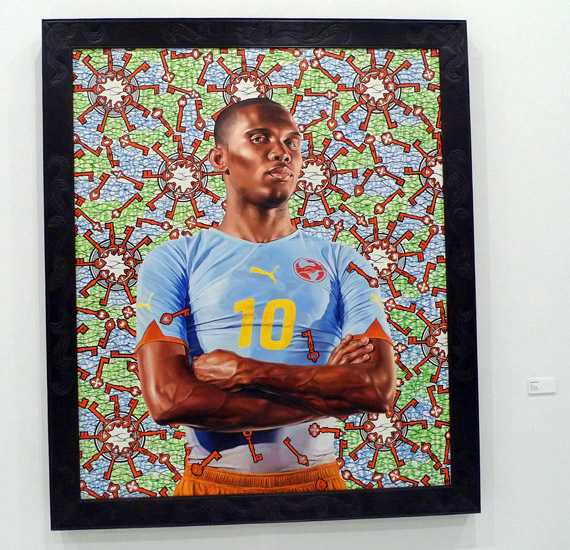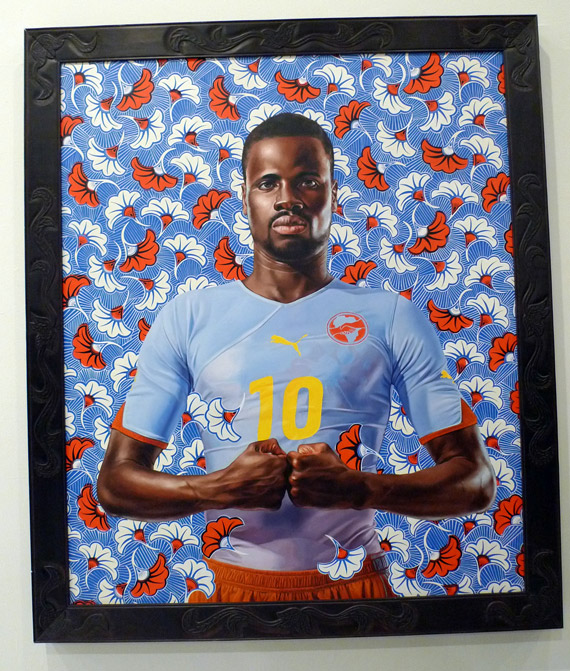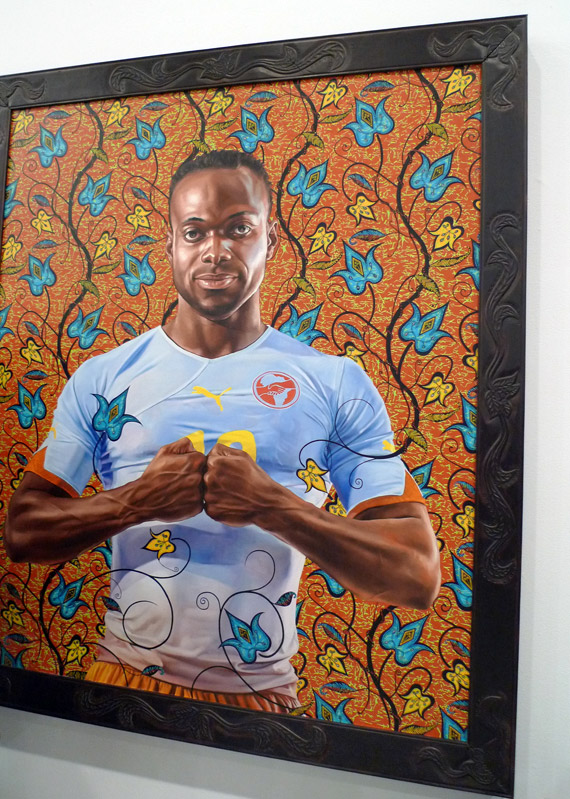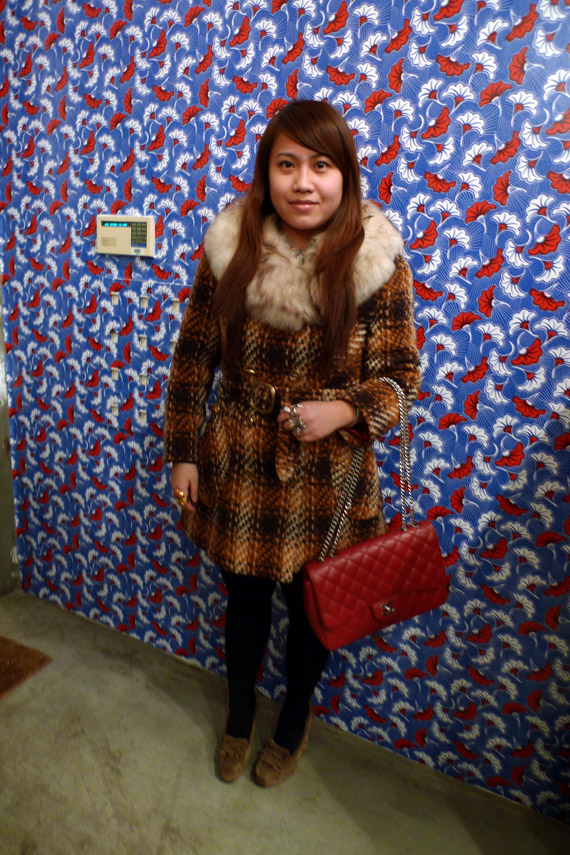 Love the prints on the wall!
$44.64 BUY IT NOW 0hr 51mins

$38.77 BUY IT NOW 2hr 19mins

$38.77 BUY IT NOW 2hr 19mins

$179.95 BUY IT NOW 4hr 19mins

$200.0 BUY IT NOW 6hr 11mins

$42.99 BUY IT NOW 6hr 22mins

$22.5 0 bids 16hr 13mins

$21.99 BUY IT NOW 20hr 21mins
disclaimer
Categories: art/design entertainment/events fashion kicks mens outfits streetwear
Tags: