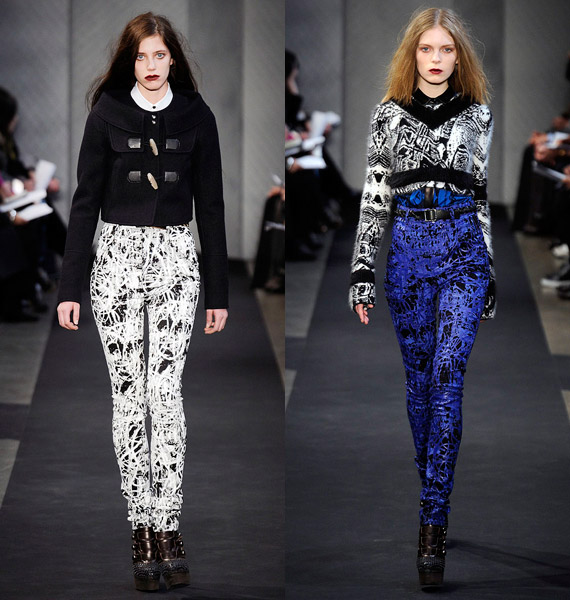 Photo: Marcio Madeira / FirstView.com
At the Proenza Schouler Fall 2010 runway show (more on that later) they debuted an exclusive denim collaboration with J Brand jeans which marks the first ever jean produced by Proenza Schouler. This one season jean collection will be available in exclusive specialty stores mid-July.
"For fall 2010 we are exploring ideas closer to home. Urban elements are important as is the idea of uniforms. Denim fits the bill as the most ubiquitous item in most people's wardrobe. Proenza Schouler will for the first time, explore this classic element, never-the-less infusing it with the Proenza Schouler DNA," said Lazaro Hernandez and Jack McCollough of Proenza Schouler.
Keeping in line with the classic J Brand fit and aesthetic, and the Proenza Schouler modern silhouette, the collaboration is highlighted by a denim and black graphic-printed, exaggerated high-rise skinny jean featured on the runway. The jean is made of 11-ounce Japanese stretch denim. Once the jean is printed, it is hand painted all over to accentuate texture and dimension.
"We are extremely excited to work with Lazaro and Jack. They have great vision, a point of view, are incredibly talented and fun to work with," said Jeff Rudes, Co-Founder and Chief Executive Officer of J Brand.

"Everyone we know wears J Brand. It was an easy choice," continued Hernandez and McCollough.
So excited about this collaboration, love both brands! I wonder how much the jeans will cost.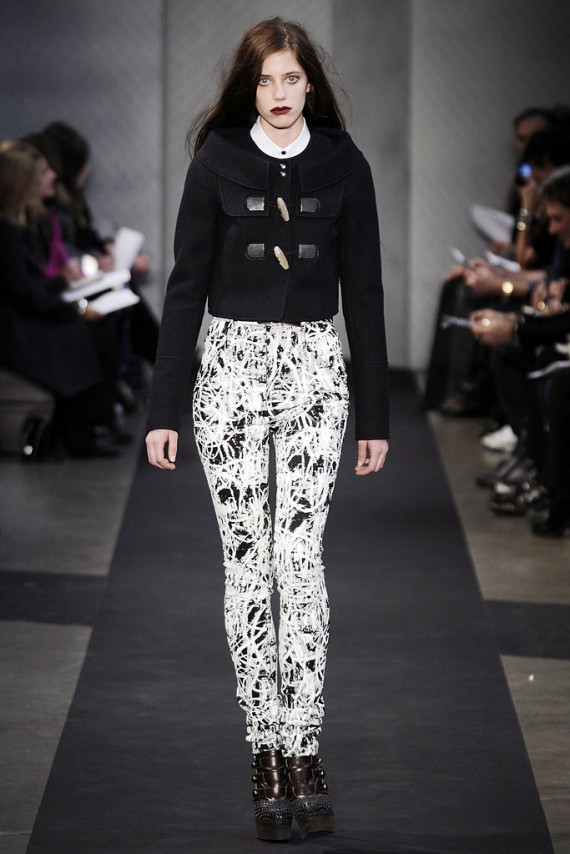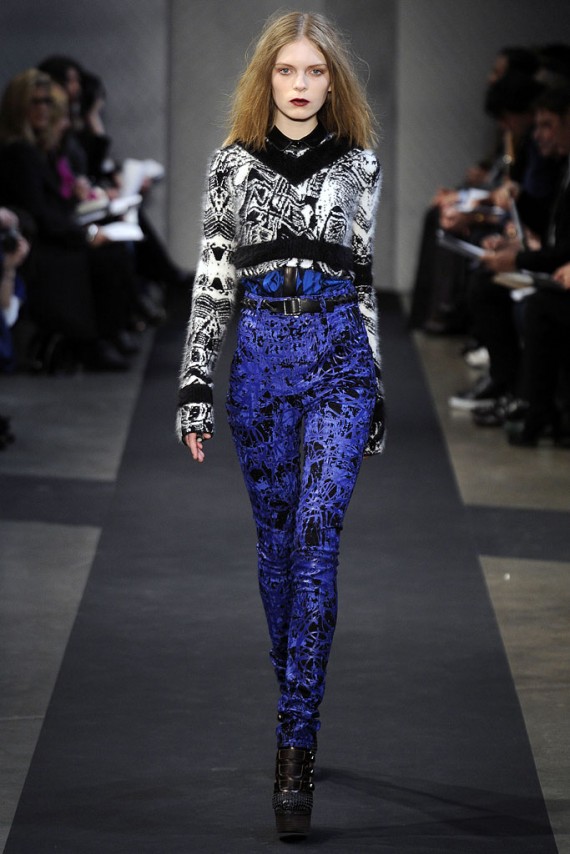 Categories: denim fashion fashion week new york fashion week nyfw
Tags: