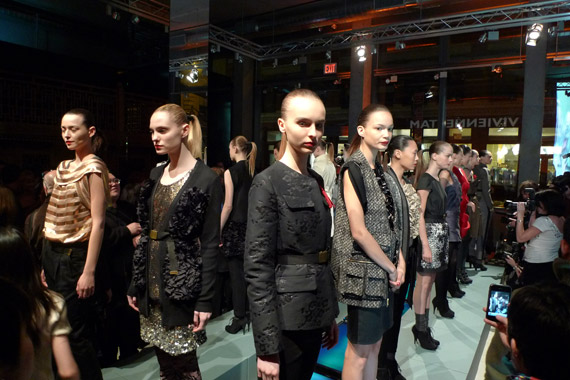 Representing the Chinese, Vivienne Tam is one of my favorites, she's super nice and approachable, once again Tam's East meets West aesthetics never fails to amaze me. For Fall 2010, she was inspired by the Chinese Zodiac: Rat, Ox, Tiger, Rabbit, Dragon, Snake, Horse, Sheep, Monkey, Rooster, Dog and Pig. Models wore red lips and hair was slicked back in ponytails inspired by the horsetail. The red origami appliqués of the animals are a great accent to the pieces and the animal and laces tights were pretty amazing too. The collection featured twill officers jackets, military jackets, military belts, origami dresses, utility vests and appliqued coats. The black melton coat with satin MONKEY fur sequins and tiger lace tights was my favorite look, that coat is really amazing in person. Overall the collection was very well executed and had a perfect balance of masculine and feminine looks.
Vivienne Tam Fall 2010 Presentation
Date: 02.13.2010
Location: Vivienne Tam SoHo Boutique
Sponsored by T-Mobile webConnect™ USB Laptop Stick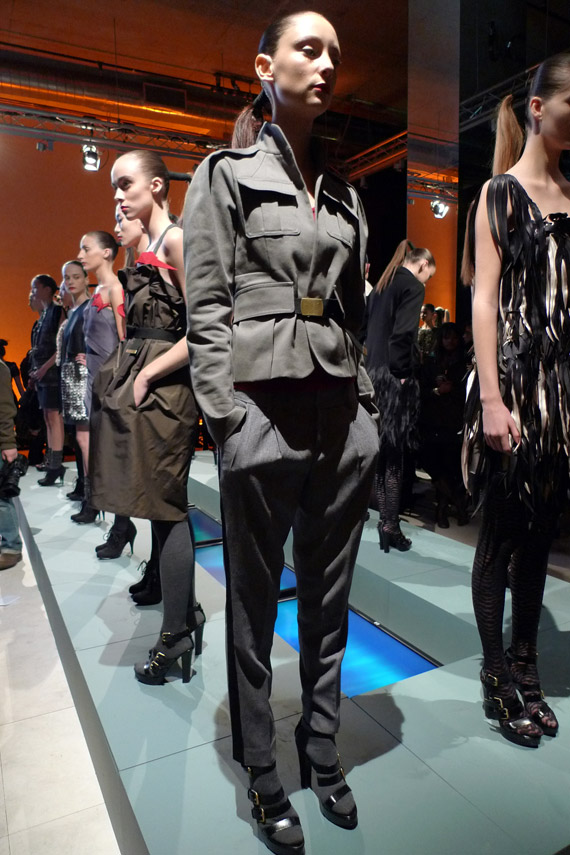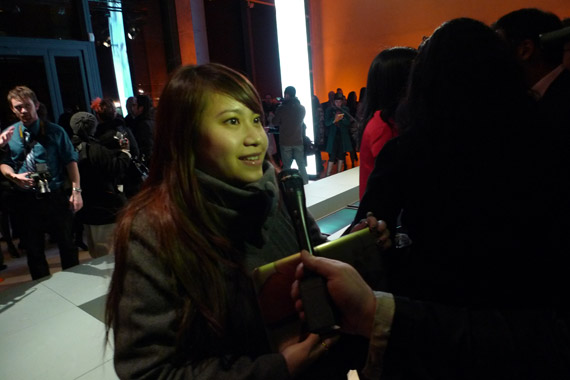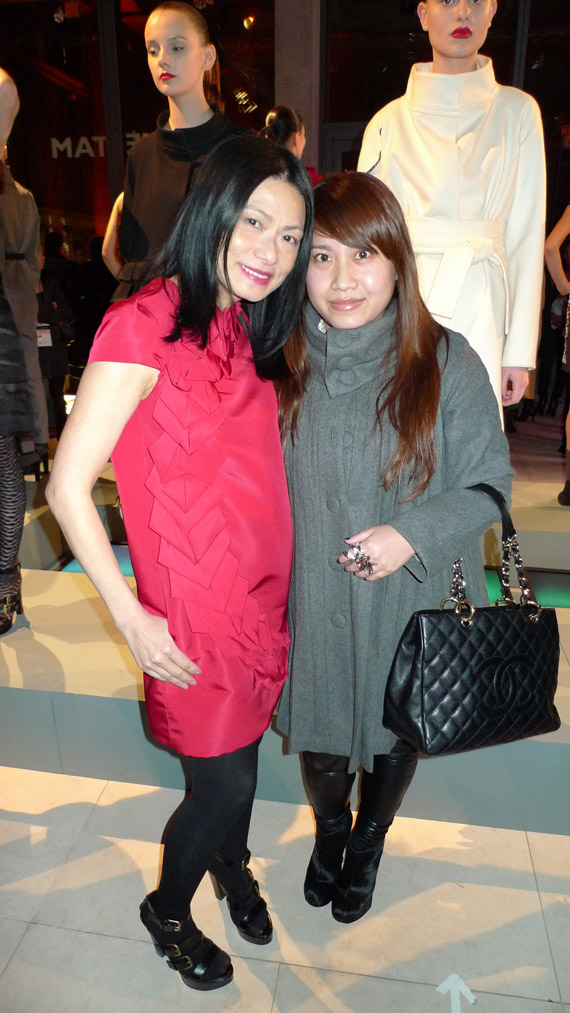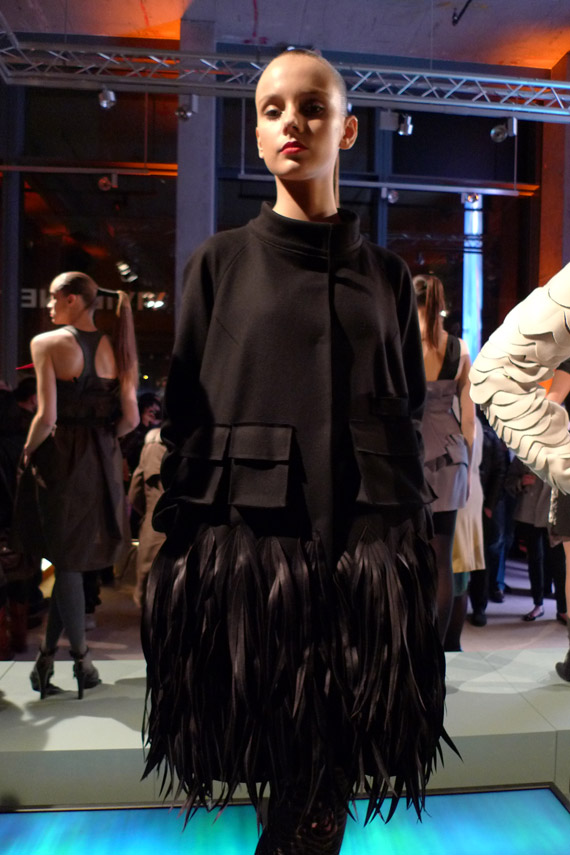 My favorite!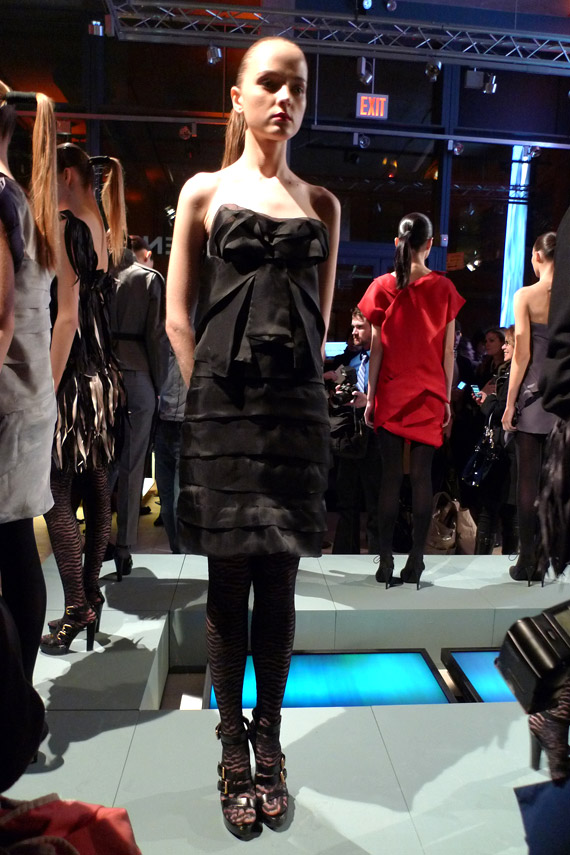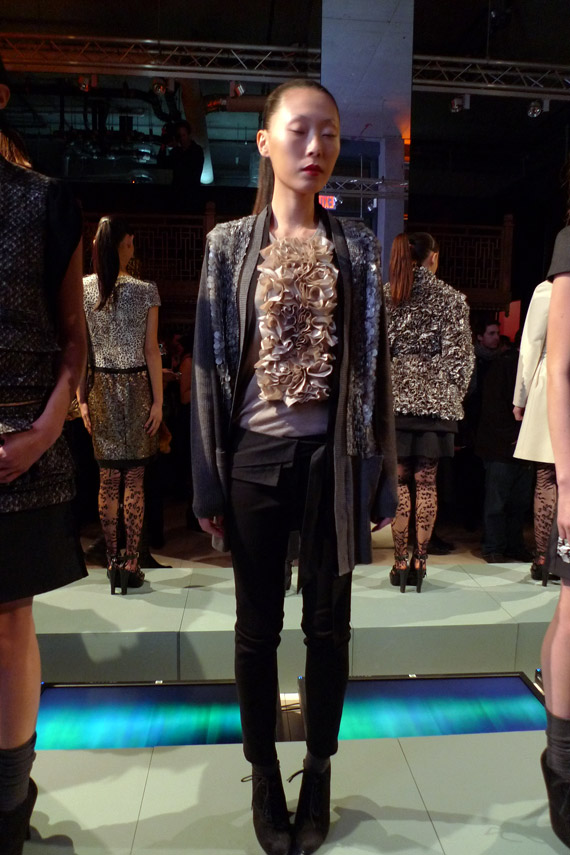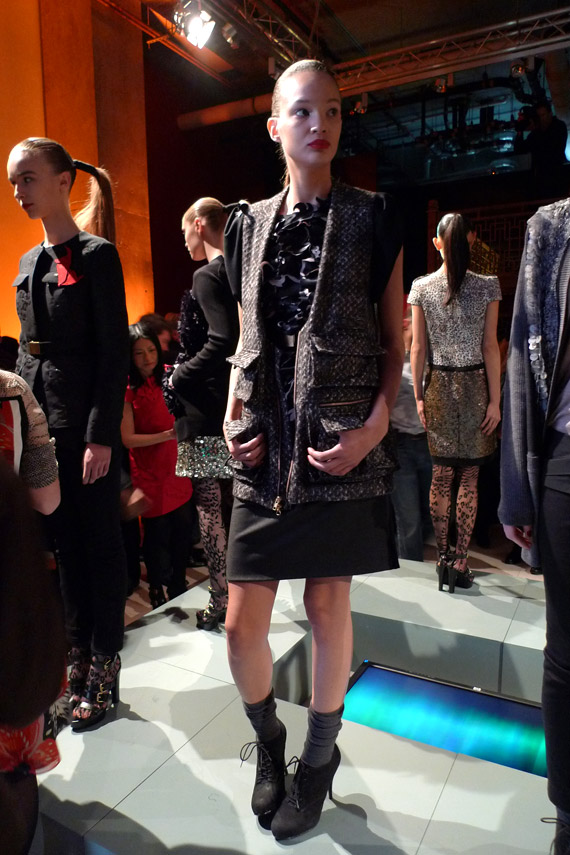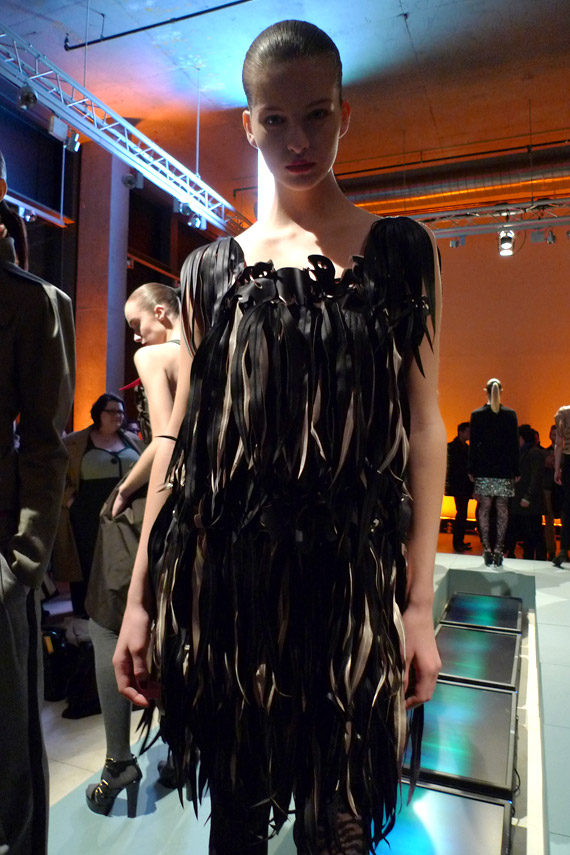 Categories: fashion fashion week new york fashion week nyfw
Tags: