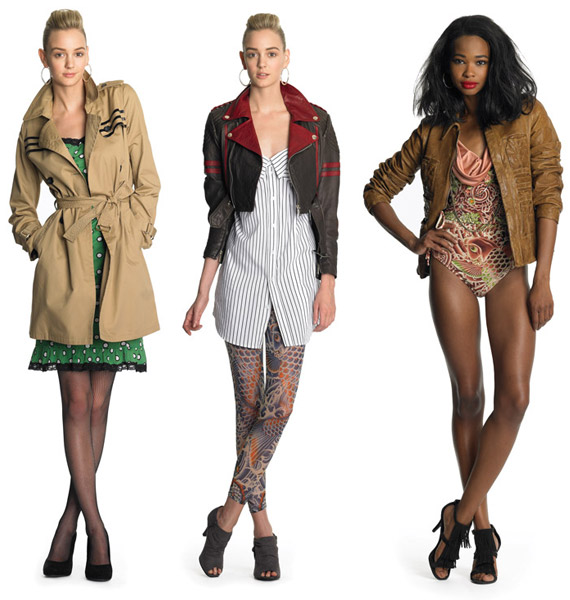 Photos courtesy of Target
Previously you've seen the Jean Paul Gaultier for Target Designer Collaborations lookbook but the images weren't so big, Target finally released images so here they are again. Now you can get a better look at the clothes and I've included prices, now you can decide what to get when the collection drops on March 7th at Target!
Jean Paul Gaultier for Target collection pays tribute to the American woman – celebrating the forces of style both past and present in American pop culture. By creating a fusion of style – Rock n' Roll chic, Hollywood glamour, bold Hip-Hop attitude and Punk alternative trends – Gaultier's collection is a celebration of how American women have revolutionized fashion over the decades. Ranging in price from $17.99 -$199.99, this line of seasonal, affordable must-haves includes high-waisted pants and shorts, mini skirts, strong-shoulder jackets, cropped tanks and swimwear. The affordable collection will launch on Target.com and at select Target stores nationwide on March 7, 2010 and remain available through April 11, 2010.
"Jean Paul Gaultier is a fashion icon who is known to push boundaries and create inspiring, yet timeless designs," said Trish Adams, senior vice president, Target.  "Target is honored to partner with such a renowned designer, and to bring Gaultier's craftsmanship and creativity to women across the country, at a great value."

"My collection with Target pays homage to the wide range of personalities that make up the diverse styles of American women," said Jean Paul Gaultier.  "From ingénue to rock 'n roll, this collection celebrates women of all ages and a host of distinctive, iconic American styles."
UPDATE 03.07.2010: The collection is currently available at Target.com, shop on!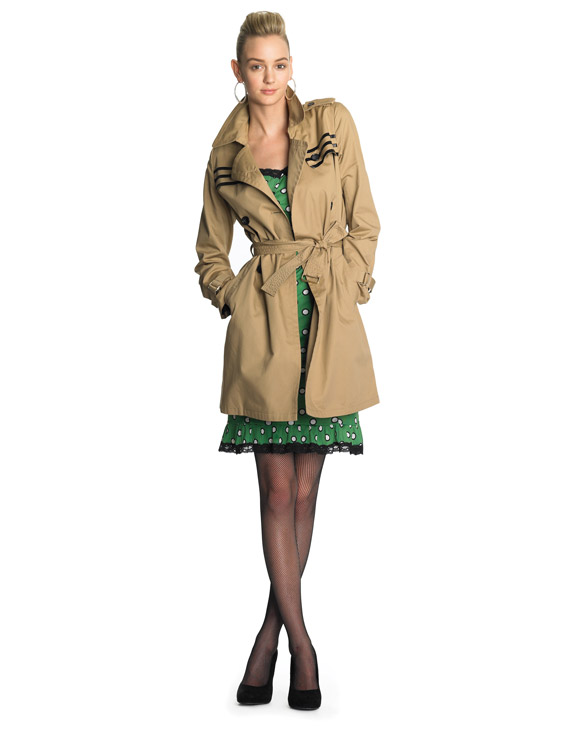 Stripe Trench Coat in Khaki $59.99 | Lingerie Dot Dress in Green/Black $34.99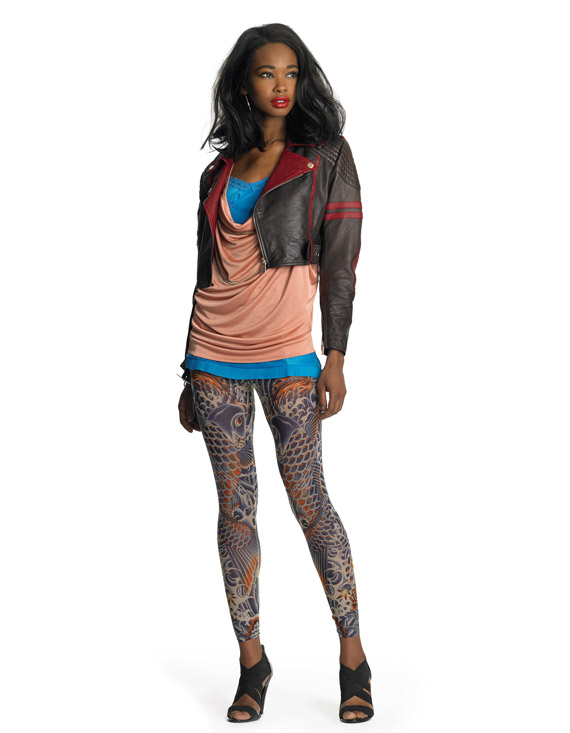 Leather Moto Jacket in Brown/Red $199.99 | Necklace Tank in Coral $24.99 also available in Black | Lingerie Tank in Blue $19.99 | Mesh Leggings in Tattoo Print $24.99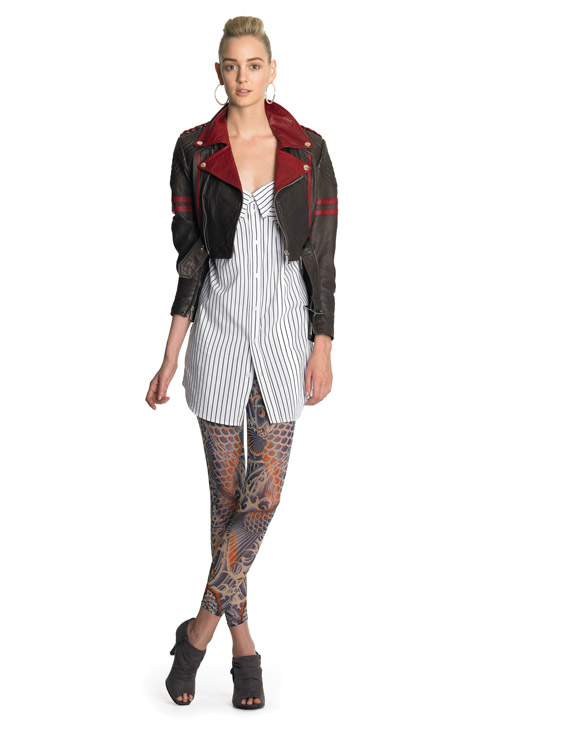 Leather Moto Jacket in Brown/Red $199.99 | Striped Bustier Dress with Shrug in Black/White $39.99 | Mesh Leggings in Tattoo Print $24.99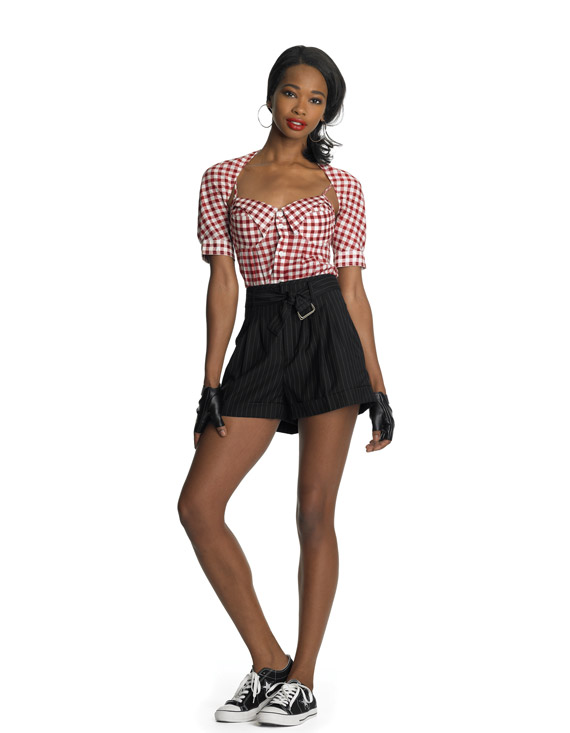 Bustier Top with Shrug in Red/White $29.99 also available in White | Pinstripe Shorts in Black $34.99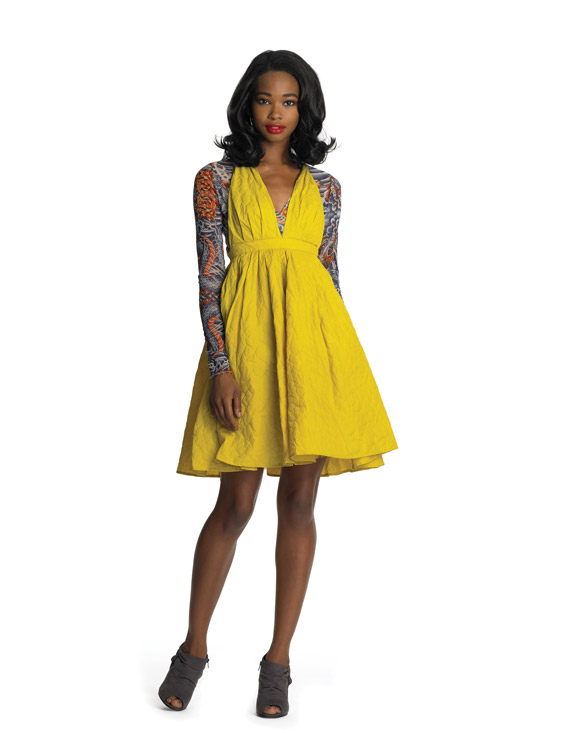 Halter Dress in Yellow $59.99 | Mesh Tee in Tattoo Print $26.99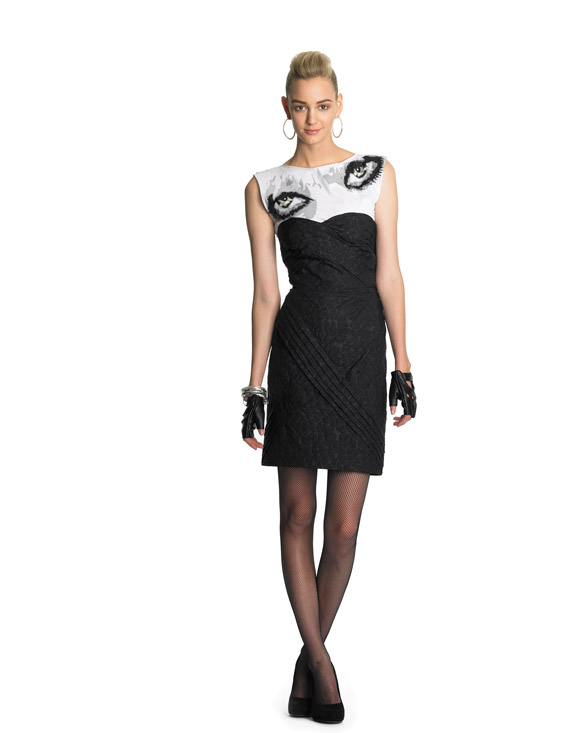 Face Tee in White $19.99 | Strapless Dress in Black $59.99

Leather Moto Jacket in Brown/Red $199.99 | Tank Dress in Red $34.99 also available in Navy/Cream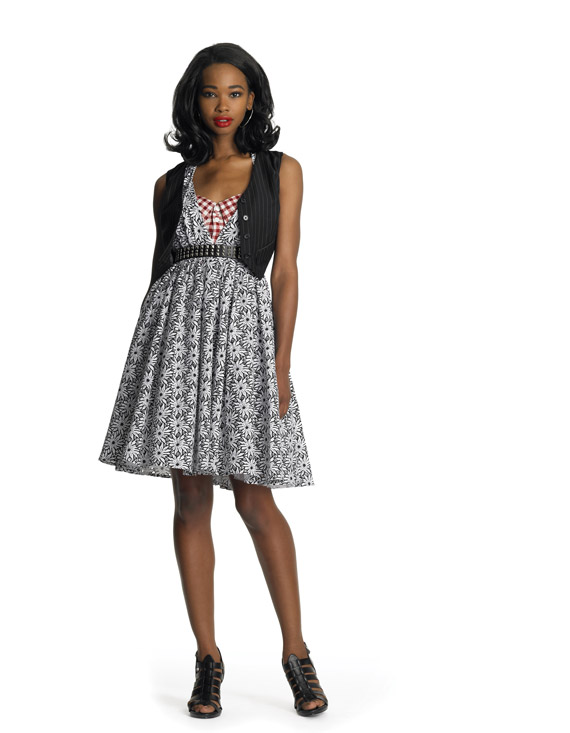 Pinstripe Vest in Black $29.99 | Eyelet Halter Dress in Black/White $59.99 | Bustier Top with Shrug in Red/White $29.99 also available in White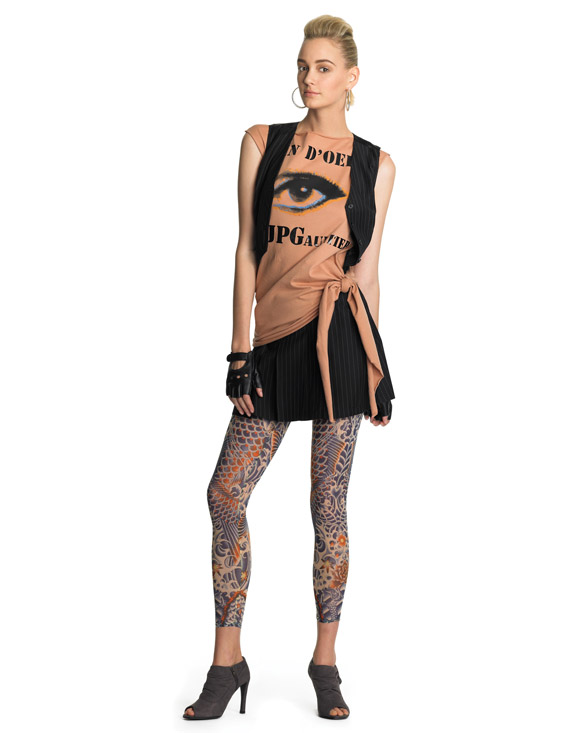 Pinstripe Vest in Black $29.99 | Eye Tee in Khaki $19.99 | Pinstripe Skirt in Black $34.99 also available in Light Pink | Mesh Leggings in Tattoo Print $24.99

Pinstripe Vest in Black $29.99 | Mesh Dress in Tattoo Print $29.99 | Lingerie Tank in Blue $19.99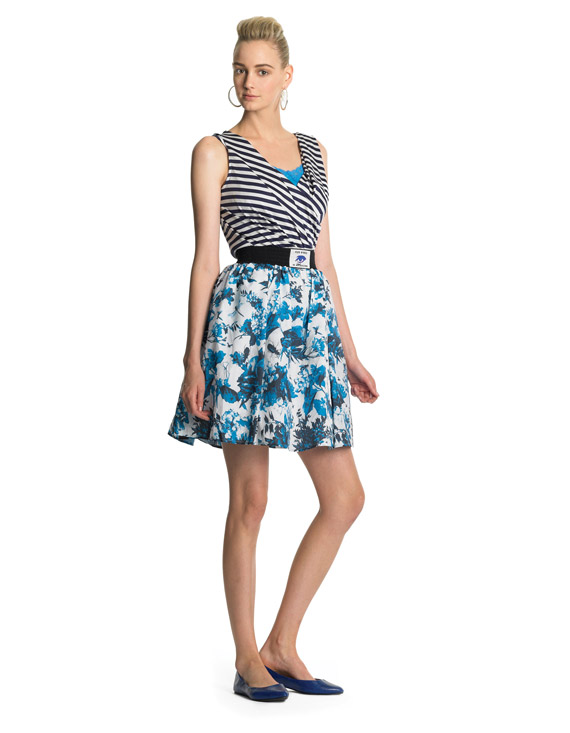 Twisted Shoulder Drape Top in Navy/White $22.99 also available in Black | Lingerie Tank in Blue $19.99 | Floral Skirt in Blue/White $34.99
More pics on the next page…
Tags: