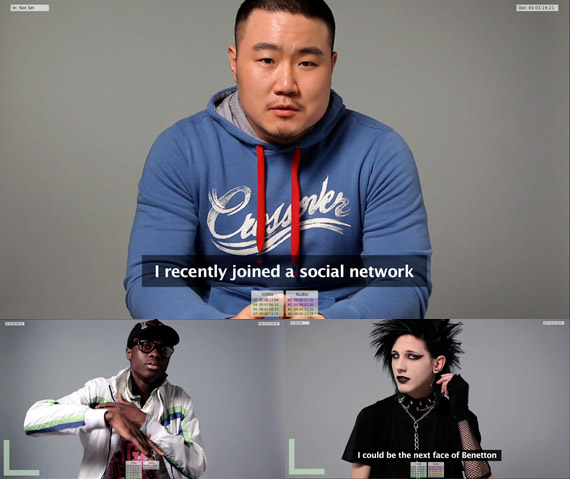 Photos courtesy of Bennetton
Benetton just launched the "IT'S MY TIME" global casting competition today, in search of new faces for their United Colors of Benetton's Fall/Winter 2010 advertising campaign. They're looking for something different, something unconventional, something surprising.
To enter, create your online look-book with photos and videos that express your personality. If the website users vote you into the top 100, you win 200 euro in Benetton vouchers and will be featured in a book about global style. An expert jury panel will select the top 20 who will fly to New York to model in the fashion shoot for the Benetton Fall/Winter 2010 campaign. Winners will be announced March 18th, good luck. Enter here.
$7.5 BUY IT NOW 3hr 12mins

$19.89 BUY IT NOW 4hr 19mins

$30.0 BUY IT NOW 7hr 9mins

$27.19 BUY IT NOW 10hr 5mins

$55.06 BUY IT NOW 10hr 8mins

$24.99 BUY IT NOW 12hr 18mins

$89.99 BUY IT NOW 12hr 37mins

$14.8 BUY IT NOW 23hr 24mins
disclaimer
Categories: fashion
Tags: