Photos courtesy of Converse
Converse debuts its Spring 2010 collection of Chuck Taylor All Star shoes honoring music and art that changed the world. Partnerships with pioneering bands, Blondie and The Clash showcase fresh interpretations of landmark moments in music history. The new Spring collection is currently at www.converse.com.
New York's new wave punk scene in the 70s and 80s remains the stuff of legends. As disco faded and pompous rock pervaded, Blondie stood-out and electrified the scene and helped to define American new wave and punk rock. Blondie's succinct pop songs took music to the next level by mixing it with rock, hip hop and reggae to create a fresh new sound. Led by Debbie Harry, the platinum blonde punk-rock pin-up carved paths for every female pop star since, combining smart, sexy attitude with style and glamour. Her backing band often wore Chuck Taylor All Star shoes and the era and new wave style wouldn't be the same without the iconic shoe. The Blondie for Converse collection includes Chuck Taylor All Star shoes that honor the band and those who define their own style, with a modern mix of cool animal prints, Blondie album cover graphics, logos and color blocking. The shoes retail from $55 – $85.
Joe Strummer once proclaimed "the future is unwritten" and The Clash's groundbreaking mix of rock, reggae, soul and funk went on to define and re-write it. Part of the original wave of British punk rock, The Clash's stripped-down and eclectic garage sound stood in defiance to the highly-produced, stadium rock sounds that dominated the 70s. Synonymous with punk rock and those who change the rules, Chuck Taylor All Star shoes serve as the medium for striking designs each with subtle detail and graphics.
Leading the collection is a special tribute version of the Chuck Taylor All Star shoe in white, which marks the 30th anniversary of the album London Calling. The arresting album cover designs bring rock-ready graphics to Converse rubber. Combat rock references abound on fresh high-tops with clean Clash skull and cross bones logos. A simple version of classic Chucks in olive drab punctuates the band's revolutionary style with campaign pins fastened to military drab uppers. The shoes retail from $50 – $90. More pics after the jump…
BLONDIE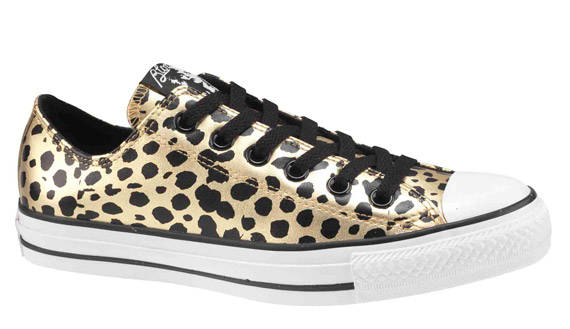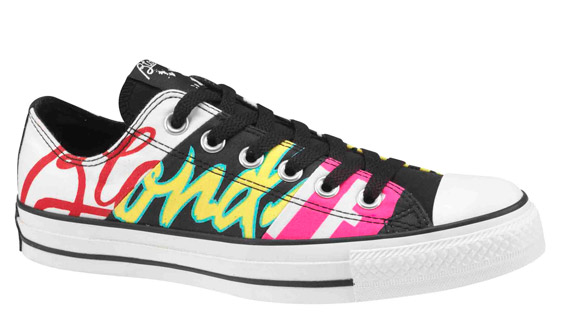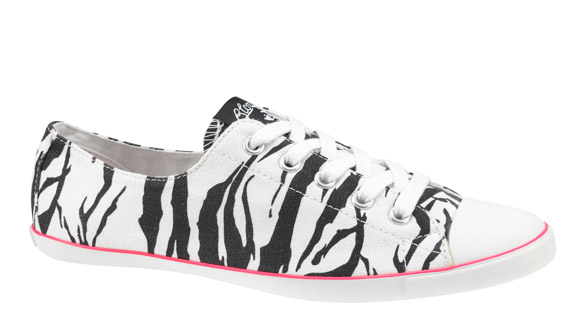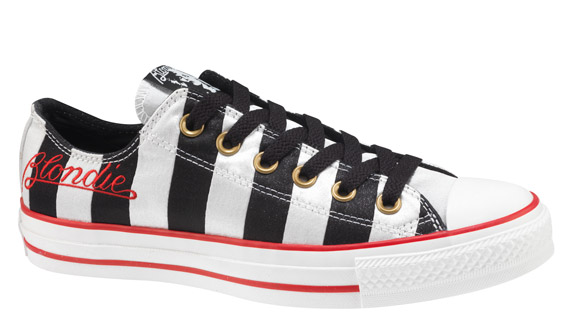 —-
THE CLASH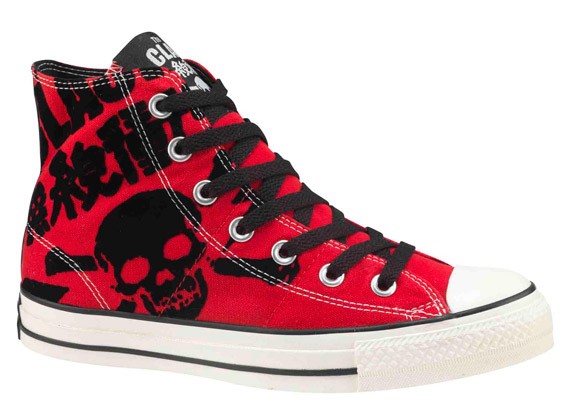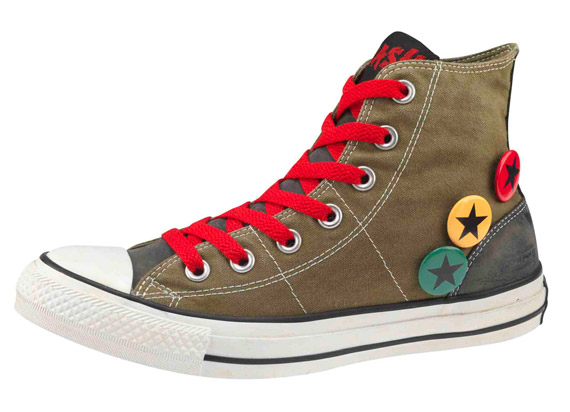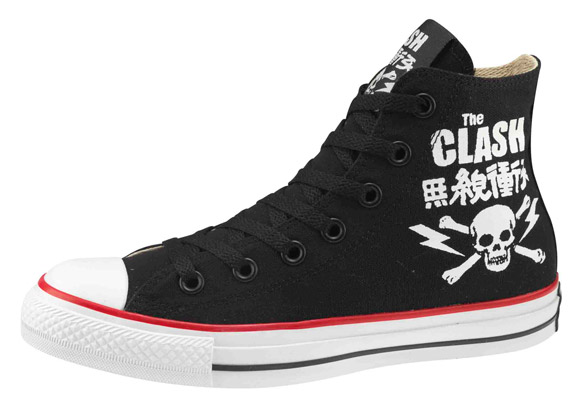 Tags: