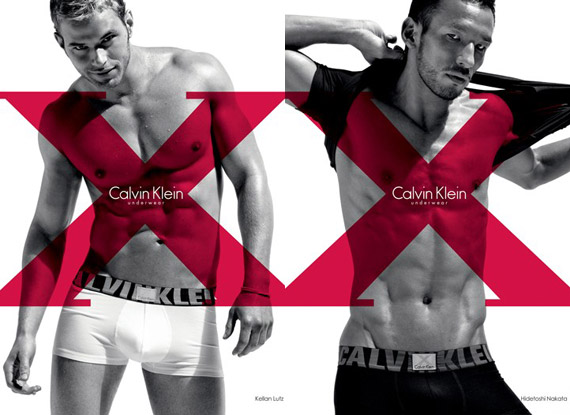 For spring/summer 2010, the Calvin Klein Underwear ad campaign features four sexy men: Kellan Lutz, who plays vampire Emmett Cullen in the "Twilight" series, Japanese soccer star Hidetoshi Nakata, Mehcad Brooks, who played "Eggs" Benedict Talley on HBO's "True Blood" and "The Deep End", and Spanish tennis star Fernando Verdasco. The four will appear separately in coordinated advertisements debuting "X," a new underwear range hitting stores this month, according to WWD. The campaign was shot by photographer Mikael Jansson in New York and the collection marks a return to the heavy branding kicked off by the Calvin Klein Steel range two years ago; that campaign featured Djimon Hounsou.
Be sure to bookmark, www.Xmarkyourspot.com, it will be the destination for all materials and videos featuring the four models, allowing consumers to see behind the scenes and hear them speak. Teasers for the digital campaign begin later this month, leading to a full reveal on March 1 to coincide with print and outdoor ads, which also have some digitally advanced elements. Oh boy!
"The launch of Calvin Klein X Underwear is a truly global initiative, so we believe it is imperative to feature talent from our most important regions — Asia, Europe and the USA — in the launch advertising," said Tom Murry, chief executive officer of Calvin Klein Inc., a division of Phillips-Van Heusen.

"The four different guys give us different ways to express things. They have different personalities, and that helps in our dialogue with our consumers," said Bob Mazzoli, chief creative officer for Calvin Klein Underwear, a unit of The Warnaco Group.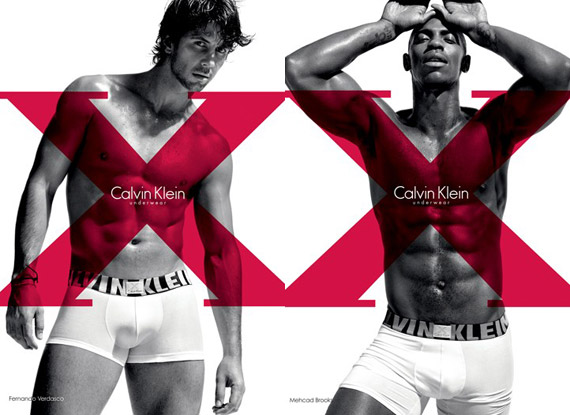 Categories: celebrities fashion mens
Tags: