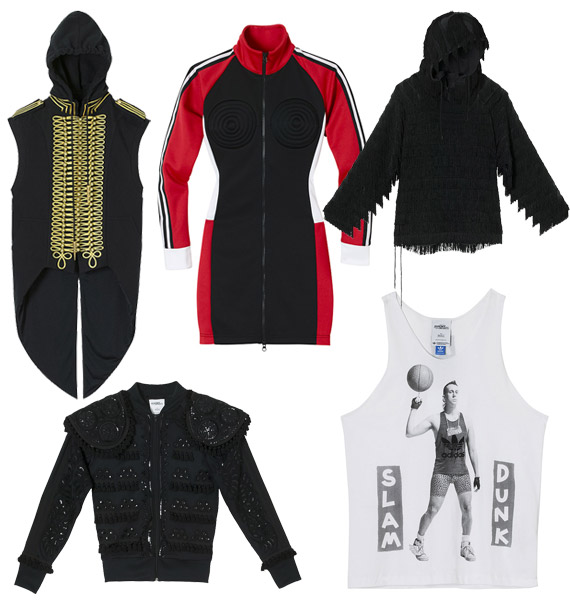 Photos courtesy of adidas Originals
Last month you've previewed the Jeremy Scott for adidas Originals ObyO spring/summer 2010 footwear collection, here's a look at the apparel collection. For spring, Jeremy Scott is inspired by rock and pop culture and once again reinterprets classic adidas silhouettes for men and women.
The new collection again includes re-interpretations on some of the most beloved adidas products as well as completely new designs for men and women. Inspired by rockstars, highlight pieces come with lots of rhinestones, fringes and prints. The one-size-fits-all unisex vintage style American Football Jersey takes classic sport to a whole new arena. Redesigned for the centre stage, the jersey is adorned with contrasting rhinestones that complement the collegiate royal and white colorway. The Zip Up Bustier Track Dress is a women's-only piece embracing Jeremy's inimitable reinterpretation of the iconic track dress made from an athletic material in color blocks and with a padded bustier area. A Torero suit tops off the range, presenting a remake of the iconic Superstar track top mixed with influences of traditional matador bullfighting jackets. The suit comes with hand-sewn sequins, tassels and an embroidered tonal oversized Trefoil on the back.
My favorite pieces are the black/gold military-style hoodie that Rihanna wore in the "Run This Town" music video, Zip Up Bustier Track Dress and the Torero Track Jacket. Products will be available in select boutiques and fashion stores from February 1, followed by a second launch in Originals stores on March 15th. Love it, can't wait to pick up some pieces! More pics after the jump…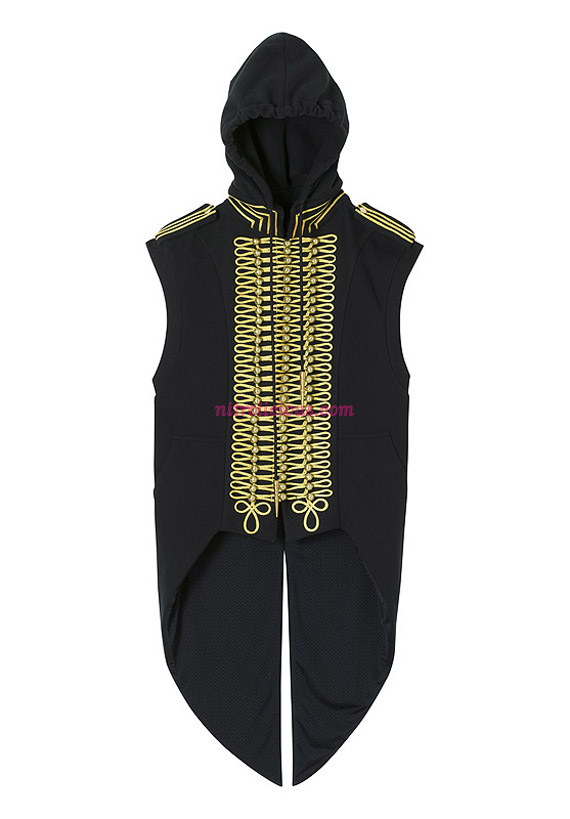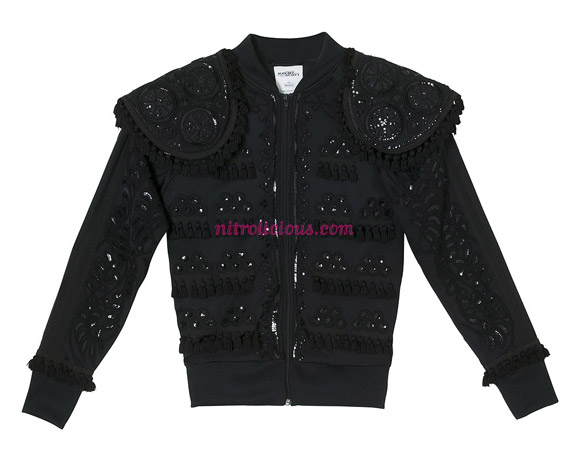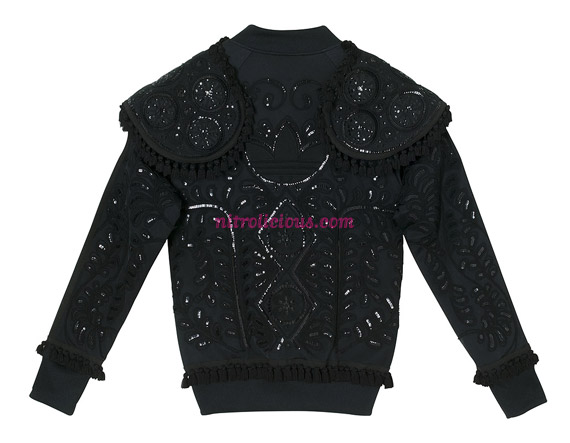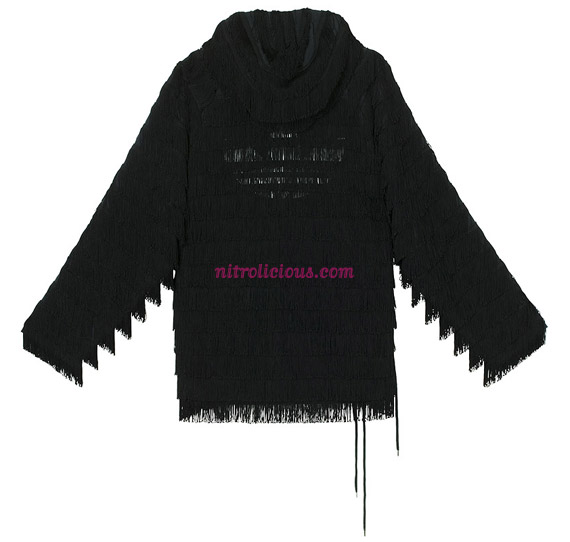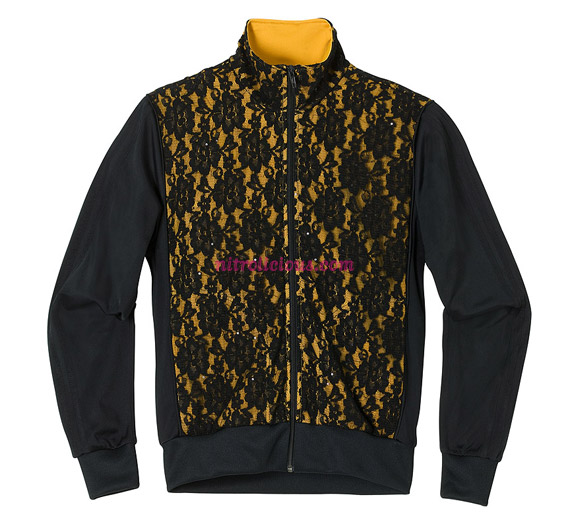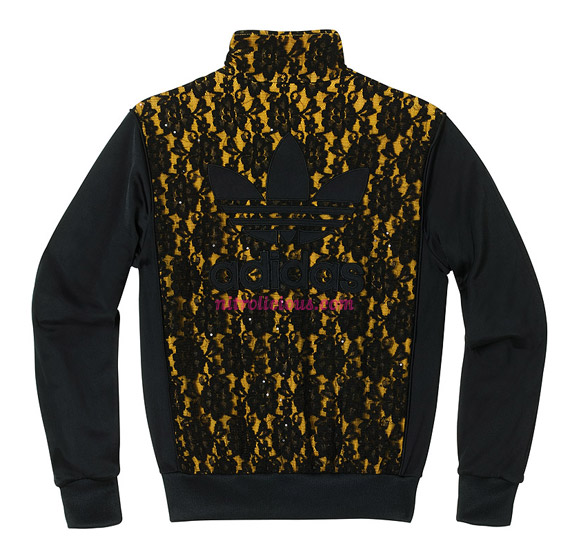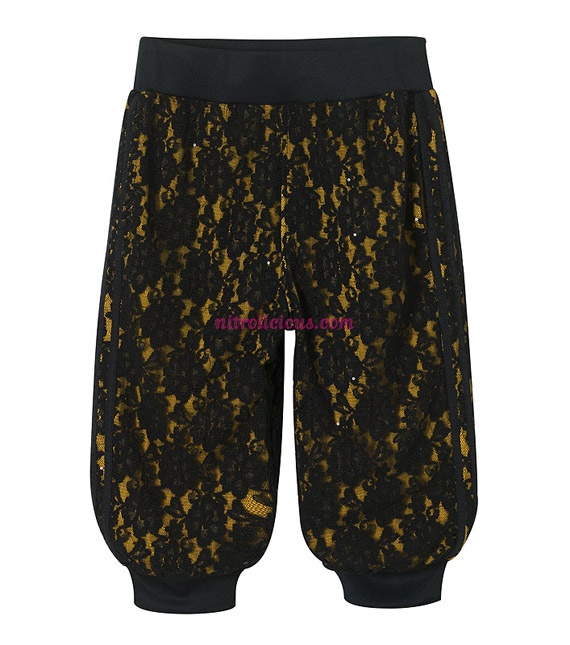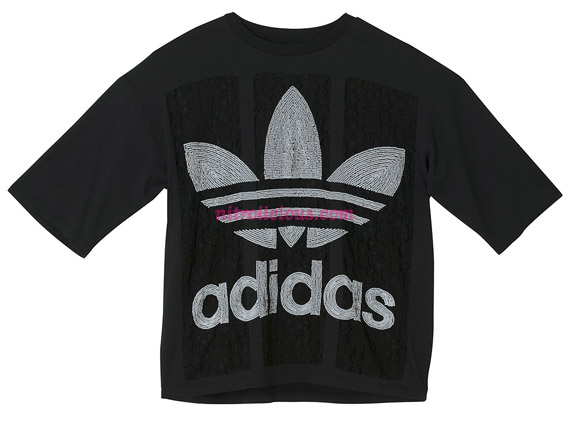 More pics on the next page…
Categories: fashion
Tags: