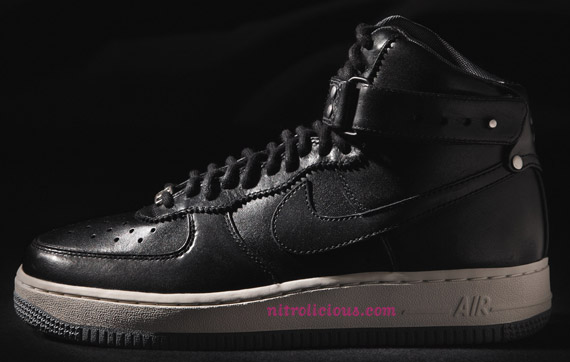 Photos courtesy of Nike
For spring 2010, Nike Sportswear releases three new Air Force 1s including the Air Force 1 Supreme Hi QS, the Air Force 1 Hi Supreme TZ and the Women's Air Force 1 Stud Premium LE QS, finally a quickstrike for the ladies.
The Air Force 1 hasn't seen an exclusive women's release in a while, made from premium quality black leather upper to create a sleek and sharp look. With its subtle detailing, the design minimizes print and embroidery, instead making a mark with its heel rivets and fastening. The rivets add to the shoes dark and sophisticated feel. The Women's Air Force 1 Stud Premium LE QS will launch on February 6th at select Nike Sportswear stores.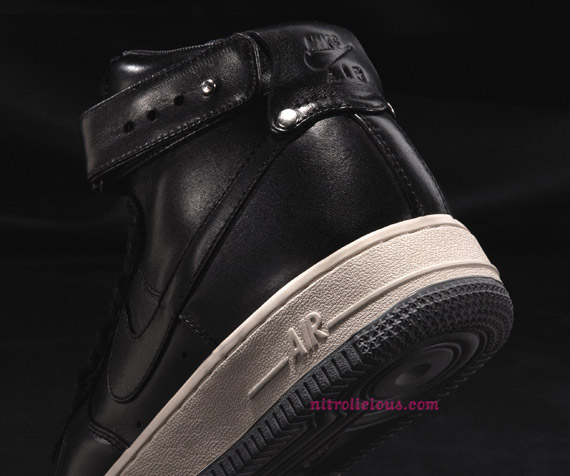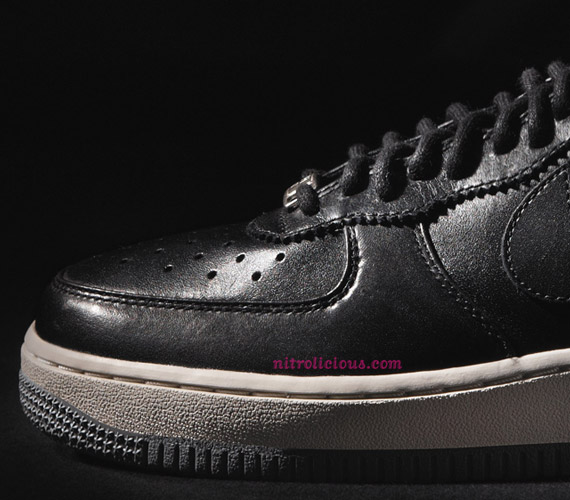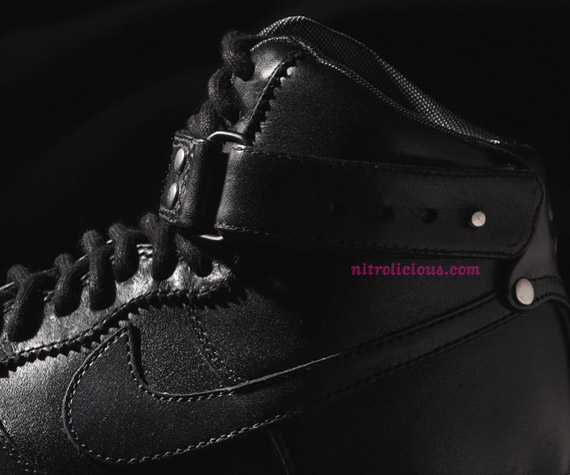 Categories: kicks
Tags: